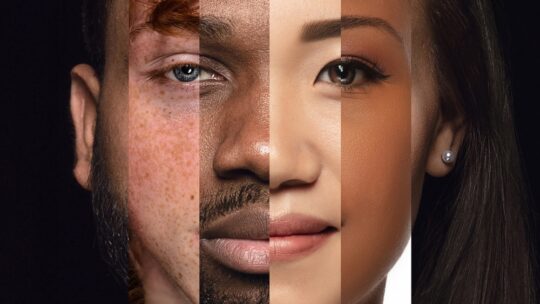 Generative AI has landed—and there's no going back. With tools like ChatGPT and Bard at their fingertips, marketing and PR professionals are rethinking how they deliver everything from reporting to content creation and beyond.
The AI revolution has been underway for several years, but today's challenging economic environment has undoubtedly accelerated its progress. With budgetary and resourcing pressures mounting, CMOs everywhere are deciding which activities can be 'outsourced' to AI—enabling them to ramp up output and do more with less.
But what are the long-term ramifications of generative AI adoption? And how far is too far?
'It's not my first rodeo'
Marketing and PR teams are accustomed to innovation. Over the past decade, we've seen the introduction of intelligent marketing automation platforms, PR tech, data analytics solutions and ad fraud prevention tools—to name just a few game-changing technologies.
In terms of its impact, generative AI is poised to blow these innovations out of the water. So, it's only natural that PR or marketing leaders are intrigued. Though generative AI is a nascent technology (think social media circa 2006), quick-thinking agencies and in-house teams have already started using it for things like:
Content creation: Confidential information should never be shared with generative AI tools, but they can help with certain elements of content creation, such as writing executive summaries and outlines, SEO optimization and proofreading.
A sounding board: Looking for another viewpoint on the latest breaking news story? Need someone to critique your media strategy? Generative AI tools are great at providing actionable feedback for PR teams.
Design: Designers spend hours each week searching for the perfect stock image or video. Generative AI can eliminate much of this effort, though designers must (of course) correctly attribute any AI-generated imagery.
In all the above scenarios, generative AI plays a supporting role without taking on decision-making power. When using generative AI, this should be a hard-and-fast rule for marketing and PR professionals. The technology is far too new for us to hand over the reins entirely!
Move Fast, but Exercise Caution
As both agencies and in-house teams adopt generative AI, it's important to temper any enthusiasm with a healthy dose of caution. Some businesses are beginning to look at the environmental impact of generative AI tools—each query generates approximately five times the carbon emissions of a Google search—as a potential downside of the technology. What's more, we've already started to see generative AI tools harming brands' reputations and creating legal quagmires when implemented poorly.
Within the PR discipline, the rise of generative AI risks unleashing 'Spamaggedon' on reporters. We're increasingly seeing unscrupulous agencies generating and distributing pitches en-masse (often to disastrous effect). It goes without saying that this activity does not qualify as media relations—and does a disservice to PR professionals and brands alike. After all, media relations is built on human-to-human relationships, and success hinges on telling highly-targeted stories to the right people at the right time. This (emphatically) is not something generative AI can replicate.
We see a similar picture on other channels, like social media or company blogs. Just because marketers can massively ramp up their content output with the help of AI, it doesn't mean they always should!
A Mark of Quality for Agencies—'This campaign was created by humans'
The temptation to prioritize quantity over quality is arguably the most significant risk associated with generative AI adoption in marketing and PR, both in-house and within agencies.
That's why, amid this AI revolution, PR and marketing agencies everywhere need a new quality assurance label, "Made by Humans." Think of it like "Organic" stickers in the grocery store or "Ethically Sourced Cotton" assurances made by clothing brands.
"Made By Humans" goes beyond merely fact-checking AI-generated content. It guarantees creativity, which can only come from a human team.
Generative AI doesn't 'get' humor or nuance like we do. Moreover, it lacks an understanding of ethics and empathy, and often struggles to grasp geographical and cultural differences. These ingredients are crucial to creating impactful PR and marketing campaigns that 'land.' And frankly, it's what audiences deserve from brands—and clients deserve from agencies.
We can foresee a future in which PR and marketing agencies sell AI-led services to clients. And there's nothing wrong with that. But we also believe that human creativity is the gold standard for our industry, as we craft campaigns that inspire, fascinate and excite audiences.
Note: this article was made by humans.
Meredith L. Eaton is Managing Director of North America, Red Lorry Yellow Lorry.