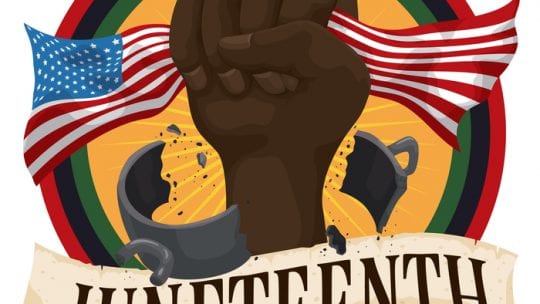 What a difference a year makes. Though it's a small sample, engagement with social posts mentioning Juneteenth show a rise in awareness about the holiday.
In 2020, for the first time, a large number of U.S. companies recognized Juneteenth as a paid holiday, following George Floyd's murder and ensuing calls for racial and social justice.
As awareness for Juneteenth rose, so too did consumer engagement with the topic on social. Consumer engagement rose nearly 4,000 percent (May1-May 25, 2020 vs the same period in 2021), according to Shareablee data, provided exclusively to PRNEWS. Engagement is shown as 'actions' in these charts.
Last year, slightly more than 5,000 actions were tallied. In 2021, it was 214,000+.
Actions are the sum of Likes, comments and re-posts on Facebook, Instagram, Twitter and YouTube.
Comments about Juneteenth rose more than Likes; comments jumped 203 percent, Likes rose 110 percent, says Madison Busick, a Shareablee analyst.
"This could show that people are more interested in having discussions online about the holiday," she adds.
The Shade Room's singular post on Instagram, which featured model Winnie Harlow, garnered the most engagement. It urged followers to "Get your official Juneteenth gear today" at new clothing line Melanin Rainbow.