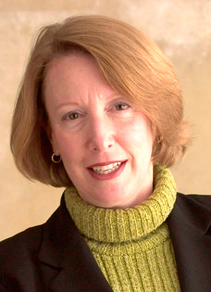 Helene Solomon
Today, as the world celebrates women's accomplishments and advocates for gender equality on International Women's Day, a snapshot of the state of women within the PR industry comes up a bit muddled.
We know there's a lot of women in public relations. When PR News fielded its first annual Salary Survey last year, 70% of the respondents were women. Drilling down into job titles, however, there appeared to be a gap in job title level: a very low percentage of women respondents were VP level and above (about 10%), while 25% were directors. A more disturbing finding: overall, 18.2% of female respondents received bonuses of $16,000 or more, versus 34.1% for males. In addition, males tended to be more satisfied with their compensation, with 73.3% fully or somewhat satisfied (which makes sense).
This lack of female power at the top is supported by Rosanna Fisk, former PRSA chair and CEO. In September 2011, she was quoted as saying: "…within corporate public relations, executive-level positions for females still lag those of male executives."
But it's not all bad. Women have made big strides as communicators, says Helene Solomon, CEO at Boston-based Solomon McCown. "Women have become leaders at all levels in PR," she says. "I think with fantastic interpersonal and listening skills, many are well-suited to management and leadership. However, there is always room to grow."
And grow they may: At some point in the future, PR may be 99% women. Steve Cody, managing partner at Peppercom, wrote in his RepMan blog about a female PR student at Penn State who was inspired to write a bylined article after noticing there was only one guy in her entire PR class. Having lectured at many colleges and universities, Cody confirmed the lack of male students in PR classes.
Christine Barney, owner of rbb Public Relations, is concerned about this trend. "Our firm is 75% women and the future looks like it holds more of the same," says Barney. "This is not a good thing. While many women find their career's flexibility and diversity to be attractive, those same attributes have branded PR as a great track for part-timers, telecommuters and those seeking alternate career tracks. The lack of men being interested in pursuing PR careers reinforces stereotypes and has downward pressure on salaries and billing rates."
So is it possible that in the near future, the issue of PR and gender will be focused on men, and not women? Time will tell.
Follow Scott Van Camp: @svancamp01