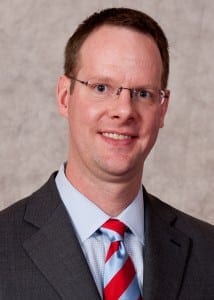 For Liam D. Leduc Clarke, senior VP of business management at APCO Worldwide, a growing number of clients are asking for the same thing these days: Help us break down silos and cross-function PR, marketing and communications throughout the entire organization. Depending on the client, there may be alternative ways of getting there, but the end goal is similar.
Clients "increasingly want to know how to create more efficiency in marketing and advertising and how those disciplines can interact with some of the other disciplines in-house," Leduc Clarke said.
He added that he is encouraging clients to include senior managers, such as CEOs, CFOs, legal counsel and IT heads, in discussions that originate with PR. "When you think of the structure of the communications function, it's much more helpful to bring all the stakeholders to the table," he said. "That way, you can think of communications more holistically and address each stakeholder's concerns."
Last year, for example, a trade association in the nonprofit sector tasked APCO with streamlining its communications and finding ways to organize the PR staff outside of traditional silos.
APCO recommended three ways to do this:
1. Create a clear process of alignment between PR and the rest of the association, so PR execs address communications challenges as they relate to the entire enterprise.
2. Have PR managers coordinate more closely with sales and marketing as well as the end user, rather than having PR operate solely as a "single-lane" conduit with the media.
3. Financially optimize the communication functioto see how it can increase its reliance on freelancers.
Asked whether the effort has resulted in layoffs at the association, Leduc Clarke said: "I expect the organization to realize some efficiencies, but this is not a cost-cutting exercise, it's an optimizing effort."
In that regard, the effort already has provided some return. "Within this client, the first signal of adoption has been a more integrated approach for managing the entire communication function," Leduc Clarke said.
Another benefit: The PR team is more focused on measurement and evaluation because it knows it needs to increase efficiencies. "Change has to proceed to make an impact, though at a manageable pace," Leduc Clarke said. "But communication execs still have a day job as they rethink the future."
CONTACT:
Liam D. Leduc Clarke, lleducclarke@apcoworldwide.com
This article originally appeared in the April 27, 2015 issue of PR News. Read more subscriber-only content by becoming a PR News subscriber today.