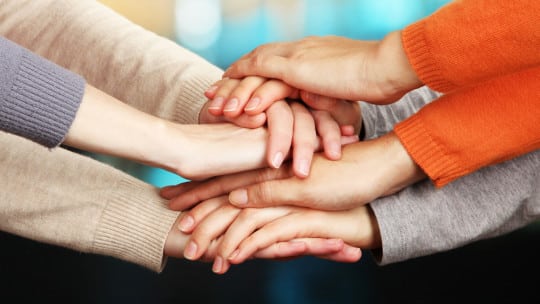 Dealing effectively with the news media always was a core PR skill. For some, this involved three-martini lunches, a golden Rolodex, press releases, press conferences and lots of real and virtual shoe leather.
As we know, three-martini lunches have gone the way of Mad Men and contact-management databases have eclipsed the Rolodex. Many have sung the press release's death knell for decades. Only shoe leather remains. Successful PR doesn't happen on its own, but the tools have evolved.
Among the new tools, of course, is social media. Anyone with a newsworthy story can use social media to get it in front of the media, and through traditional media, the public.
Eight Steps for Integration
There are eight steps to leverage social media to generate mainstream media attention. This process has evolved over a decade and will continue to, in pace with social media. Today, these eight steps are: Identify topics; create a breaking news search; prepare (or anticipate) positions; craft a powerful media list; identify fast-response online media outlets that cover those topics and positions; create a blog post; be quick to react; and use good, old-fashioned, media-pitching PR shoe leather, ie, basic reaching out to media.
This eight-step process works because the 24-7 news cycle places demands on the media to find new, credible sources who can put breaking news into perspective for their audiences. Media outlets with too few experts often find specialists wear out their welcome. Recognizing this, savvy media decision-makers continually seek new, credible sources.
1.The first step involves identifying those areas where your executives are experts.
2.Next, make a comprehensive list of those topics, as well as positions your executives are prepared to defend. Rough out and get those positions pre-approved.
3.Create a comprehensive media list, focusing on your topics and positions. This list will work far better if it is narrowly focused rather than broad-brush. Avoid wasting a critical news cycle courting peripheral media prospects.
4. Create breaking-news alerts for each of those topics. Use Google searches, of course, but also employ mainstream and online media's breaking news alerts. You must address breaking news within one or two news cycles, before breaking news goes out of date.
5. There are many topical online media, including Facebook and high-traffic blog sites. While not well-known outside their niche, many topical sites are primed for quick turn-around of useful articles, blogs and opinion essays. Identify them and begin placing stand-alone articles, just to become known as a reliable, regular contributor.
6. Create a blog to swiftly post articles reflecting your brand's take on breaking news. Populate and promote it in advance of media pitching.
7. With all of these tools in hand, develop and test a refined process that works. This process will involve identifying breaking news, developing specific responses and getting those responses published at online news sources or on your topical blog. That becomes the calling card for reaching out to targeted media decision-makers, making the case for your brand's executives as experts who can put a focused breaking news story into context.
8. The final step, as noted above, calls for good, old-fashioned PR shoe leather, but with a modern twist. Reach out to media using email, mobile phones and texts.
For example, a Google alert arrives about a breaking news story in your brand's area. A quick call gets you hustling to create and publish a short article or blog post that makes the case for your brand's position. Then tapping into that taut media list, contact the most on-focus media decision-makers, using a blog or article as a calling card to position your brand's spokesperson as a topical expert.
The rest of the process involves scheduling, prepping your executive, monitoring the interview and promoting the successful results to a wider audience.
CONTACT: [email protected]