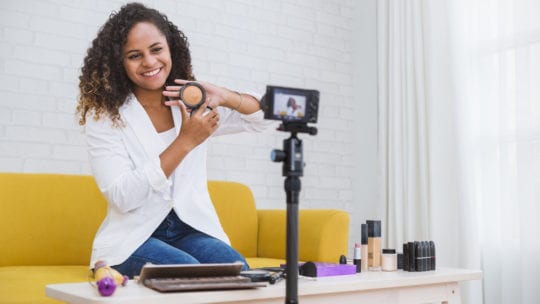 That moment when you've secured a first influencer to promote your brand's products, services or values is incredibly exciting. Partnering with people who can speak to what you do is an increasingly valuable media relations strategy whether your influencers are micro or macro, generating content that's earned or owned.
But with the Federal Trade Commission (FTC) cracking down on influencers for not disclosing their partnerships and relationships, you've got to make sure that your contract, or influencer agreement, is clear in both language and expectations around disclosure.
Lauren Lawson-Zilai, Sr. director of PR at Goodwill and Lina Renzina, head of talent partnerships at Ad Council, will discuss why an influencer agreement is key to harnessing your influencers' reach toward a robust media relations strategy at PRNEWS' Media Relations conference, December 12-13 in Washington, D.C. Ahead of their session, let's look at several things that a thorough influencer agreement must include.
The scope of work expected and an agreed upon delivery schedule
Though you should expect your influencers to be professionals, it's important to remember that the type of person who makes a living from traveling and promoting things is likely to have a unique workflow and approach to getting things done.
That said, it's crucial that you outline specifically what you expect from them in the influencer agreement. And make sure those expectations line up with your desired ROI. Spell out the frequency with which they should post, the number of posts, and the scope of work expected. They may be familiar with your brand, but just because they are a strong cultural fit doesn't mean they understand or are fully bought into what you need from them.
Spelling out these expectations, and doing so as specifically as possible, will save you a lot of headaches if they aren't holding up their end of the partnership—you'll have it all in writing, with their signature, for reference.
Reporting
Your brand should figure out a process for generating reports around influencer success, but it's OK to expect them to pull their weight in that process. The agreement should set an expectation for real-time reporting from your influencer. Some data will only be available for the first 24 hours (like Instagram Stories), so setting the expectation for that turnaround is key.
You'll also want them to send monthly reports to ensure mid-quarter progress, and finally, quarterly reports that will allow you to measure their progress against your larger quarterly communications goals.
Term and Termination
Are you recruiting influencers around a specific event or quarter? You know that, but make sure it's spelled out in your agreement to prevent hangers-on from posing as brand ambassadors beyond your watch.
Many aspiring influencers will attempt to hang on to a temporary partnership because it looks good for their portfolio or résumé. This can be dangerous for PR pros since you don't have the same level of oversight or control around what they're saying about your brand.
Compensation
Beyond financial compensation, influencers often work for an exchange of goods and services. Because the nature of these exchanges may not be inherently documented in your finances, it's important to quantify the scope of compensation, in writing, so both parties in the partnership understand exactly what's being exchanged.
This can save you a ton of stress later, especially if the FTC calls the nature of your relationship into question. You'll have everything you to need show totally documented.
Disclosure
When it comes to the FTC, its crackdown on shady influencer partnerships centers on a lack of disclosure.
"Marketers and influencers alike are responsible for disclosing partnerships and paid collaborations," says Logitech's VP of Global Communications Krista Todd. "Failing to do so will put the brand and influencer at risk of scrutiny and [FTC] legal action...no matter where it is applied, it is the right thing to do."
"It could also lead to consumer backlash," she adds, "as fans and viewers are responsive to feeling deceived by brands, and quick to turn to social to talk about it."
Here are some points around disclosure of influencer relationships that Todd stresses need to be clearly spelled out in your agreement:
Disclosures must be "clear and conspicuous" in the social post, enough to be noticed, read and understood.
Marketers, companies and agencies are at risk for enforcement, not just influencers.
Products that are paid for by the influencer or that were received as part of a free sample giveaway in a store are exempt.
However, products given for free with the expectation the influencer will post or write about them must be disclosed.
Monetary value is not a determining factor. Being entered into a sweepstakes or given an opportunity to appear in an ad should also be disclosed.
If it's a video or post to an image-only platform, disclosure should be within the content, not just in the descriptions.
"Thank you" to a brand isn't good enough if it doesn't clearly communicate the influencer got something for free.
Disclosures in hyperlinks or buried in material a consumer isn't likely to read aren't enough.