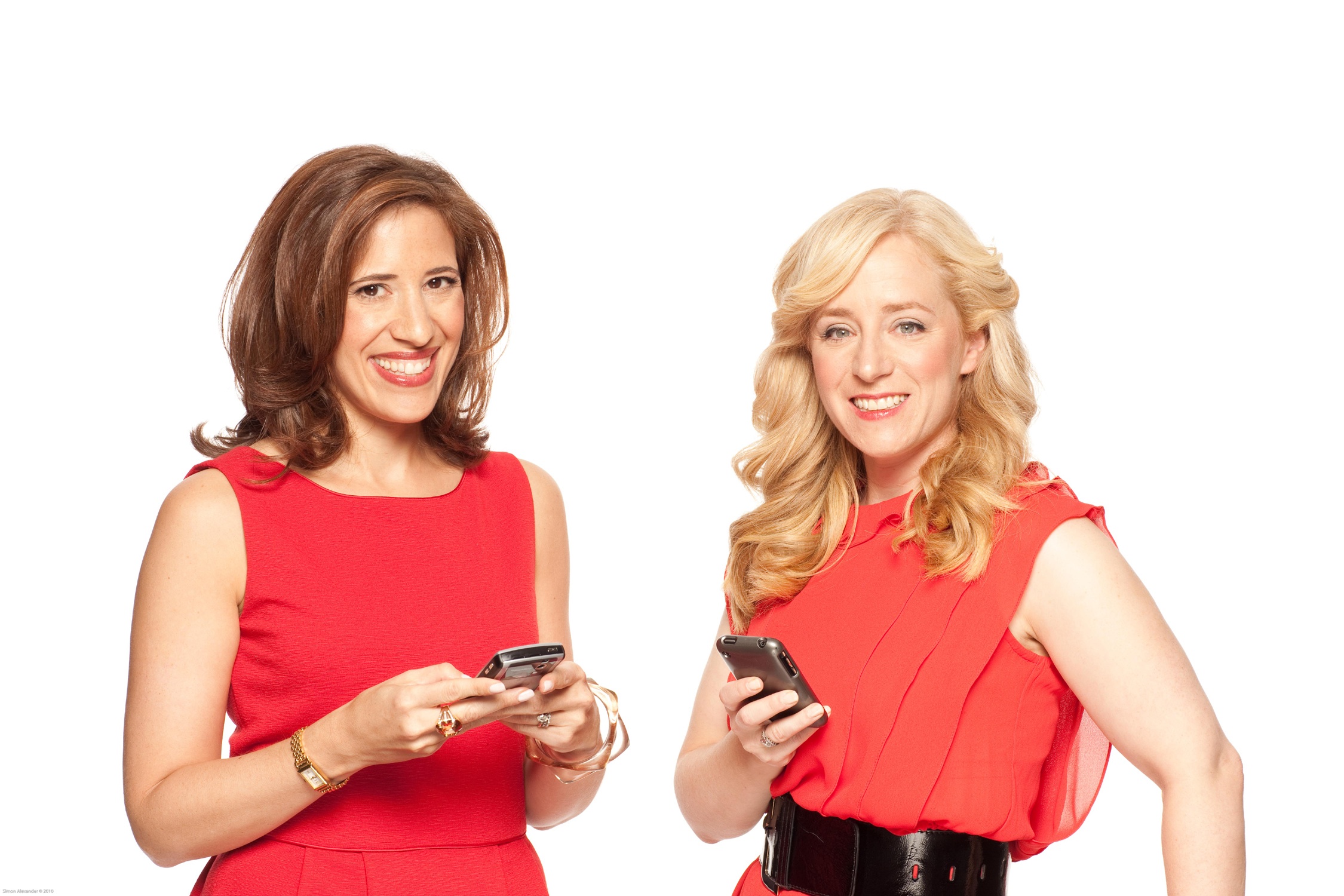 Jessica Kleiman (left) and Meryl Weinsaft Cooper
How many movies hinge on a simple wardrobe change as a transformative experience for the character? From My Fair Lady to The Devil Wears Prada, pop culture points to the impact of appearance. Public relations is an image business and how you look is as much your calling card as the one in your wallet.
Everything about how you look—your haircut to your shoe choice—speaks volumes about who you are and where you're going, whether you are consciously trying to communicate that or not. According to stylist Jonny Lichtenstein, who has worked with such high-profile designers as Helmut Lang and Tory Burch, "The safest way to dress is to stick with simple, understated clothing. Men should invest in a gray or black, light wool, two-button suit. For women, keep color, accessories and skin to a minimum. Basic shapes such as a wrap dress or a tie-neck blouse paired with a pencil skirt are sure to impress."
Stylist Erin Busbee concurs: "A black suit is a safe and professional way to dress for your business meeting. It doesn't have to be an exact match—there is no reason why you can't buy a nice blazer and wear it with a pair of chic pants that you already have in your closet. When in doubt, guys (if not on a job interview or über-formal setting) should wear dressy khaki pants, a blue, crisp, button-down shirt and a good-looking tie. Bring a navy blazer. You can always ditch it at the last minute if no one else is sporting one."
Solid Investment
Start by shopping your closet, as recommended in Phillip Bloch's smart tome, The Shopping Diet. Don't have some of the basics above? Ultimately, if you do have to open your wallet, spend smartly. Marie Claire fashion director and Project Runway judge Nina Garcia believes in investing in a couple of amazing pieces each season—be it a basic you'll wear for years to come or a can't-live-without-it statement item such as a dramatic necklace or embellished jacket. Then fill in the rest of your wardrobe with an affordable mix of trendy and classic items; less-expensive items are elevated when worn with investment buys.
To borrow the phrase from the classic 1970s commercial for The Ritz Thrift Shop in New York, "You don't need a million to look like a million," particularly these days. There are tons of affordable choices ranging from online flash sale sites to designer collaborations with big box retailers to pick up some basic wardrobe building blocks. Stylist and entrepreneur Karen Robinovitz adds, "Consignment shops are a great resource for designer handbags at a good price. A good handbag makes a powerful punch in the style department."
Dress Accordingly
In our business, looking the part is key to being able to communicate effectively to your audience. For example, Meryl's team at her former PR agency was the catch-all for various lifestyle accounts. As a result, they often had to switch gears from business to video games to spirits or luxury brands at the drop of a hat. And, as each client had a dress code or vibe that needed to be matched when meeting face-to-face, it wasn't unusual for someone on the team to do several costume changes a day, moving from jeans and a casual T-shirt to a pencil skirt and pumps. In simple terms: Don't wear a ball gown to a ball game. Appearances in general are important (look neat, professional, etc.) and the clothing one wears can, at a minimum, be a distraction; at a maximum—a significant barrier to entry.
When a candidate recently came in to interview for a job in Jessica's department wearing jeans, the HR person told her she was underdressed for what was essentially a corporate position. The woman responded, "Well, I had a cute dress picked out this morning but it was raining, so I wore this instead." Her foolish choice of wardrobe (and, frankly, to tell HR the real reason for her casual wear) was unfortunate; she had a solid resume and would have been seriously considered for the position had she dressed more appropriately.
Whether you are trying to land a job working somewhere full time or freelancing, remember that companies will hire and promote people who help them put their best foot forward in every scenario. No matter what you're doing, you are, in essence, the face of the company, so it's vital to pay attention to your style.
Take control of your in-person and on-camera visual queues and nonverbal communication by attending PR News' April 13 Webinar, "Media Training Your Key Executives (and Yourself)".
Jessica Kleiman is VP, public relations, Hearst Magazines. Meryl Weinsaft Cooper is managing director of DeVries Public Relations' Home & Lifestyle Division. They can be reached at [email protected]. This article was excerpted from their new book, Be Your Own Best Publicist: How to Use PR Techniques to Get Hired, Noticed and Rewarded at Work (www.beyourownbestpublicist.com). The book can be purchased online at Amazon and Barnes & Noble. It appears on prnewsonline with permission of the publisher, from Be Your Own Best Publicist © 2011 Jessica Kleiman and Meryl Weinsaft Cooper. Published by Career Press, Pompton Plains, NJ. 800-227-3371. All rights reserved.