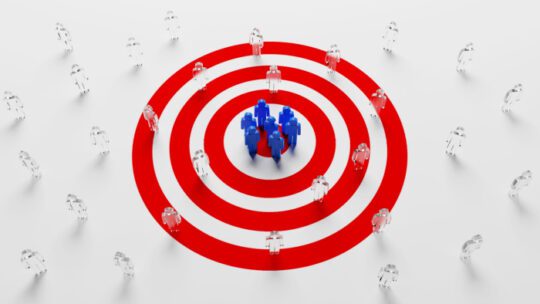 PR pros can educate clients and bosses by explaining that media outreach is another form of marketing. Media gatekeepers may not make financial purchases, but they are "buying" the story you pitch them as valuable for their audiences. That's why, just as with a marketing campaign, successful media outreach requires targeting the right audiences with the right message multiple times with different forms and variations.
Speaking executives' language is a huge step toward building a successful long-term relationship. But now comes the hard part: continually engaging executives so they will trust the process will lead to achieving top-line goals six, 12 or even 18 months from now.
Thus, it is imperative to set expectations that executives will understand.
Media Gatekeepers are Bombarded by Pitches
The most successful executives know that great marketing takes several months to see positive indicators and 18 months to embed itself far enough into a target audience that significant sales (or other outcomes) are achieved. That's in part because consumers are bombarded with hundreds of advertising images, sounds and smells every day, each one seeking their scarce dollars.
Executives are patient with marketing because they know it takes time to separate from the pack and imprint the brand in people's minds. The same principle applies to gaining interest and coverage from media gatekeepers, who also are bombarded with hundreds of e-mails, phone calls and tweets per day seeking to be in their article, podcast or TV space.
Marketing has begun to succeed when consumers watch your entire YouTube video instead of hitting "skip" and are spending more time on your website. Executives need to understand that large press release open rates and initial background meetings are the media equivalent.
Likewise, after months of hitting consumers with variations on the right message, the initial sales start to come in. Helping executives see that initial press placements—even in smaller outlets or small mentions in large outlets—are the media equivalent will help you keep their trust and keep the plan on track.
Existing Isn't Enough 
The GEICO gecko is one of history's most successful brands. That's in part because while the gecko is always humorously talking about "15 percent in 15 minutes." He is doing so on a street, on a battleship or in a back office.
There are hundreds of insurance companies in America. They offer basically the same services at similar prices. But GEICO and the gecko live in millions of people's brains because they've found a way to stand out. And when people have an insurance need, GEICO is top of mind.
Media gatekeepers are no different from any other consumer, and our job is to show executives that getting in front of the press is the first step. But it's the gecko that helps the company imprint on consumers' minds.
It's difficult to show passionate executives, especially company founders, that what they think is brilliant won't stand out in the market.
"But we have new clients" isn't enough when every competitor also has new clients, and the media market is saturated with "technology!" and "DEI!" coverage.
Helping executives understand this as early as possible means fewer headaches later. It also means more buy-in to creative pitch angles and outlet targets that will result in the "purchase"—the great piece of coverage.
Saturation vs. Niche Media
A final piece of education that may help the PR pro set expectations is to help executives understand how their message fits into gatekeepers' beats and the overall news cycle.
For example, most tech reporters aren't covering AI every day. They certainly aren't covering how AI affects markets every day. An AI niche executive needs to understand that patience is key to build the cadence and trust with gatekeepers, while a broader tech executive should understand that media saturation brings a whole different challenge to the PR team.
Executives who understand which types of media they are trying to secure will be far more forgiving when the media doesn't cover them every day, and they'll be more appreciative when days or months from now their message lands exactly where they want it to.
Always Bring Great Customer Service
Executives hire or fire PR pros based on trust. We're in a nebulous industry that struggles to prove value through traditional metrics. Regular communication with executives is therefore critical to customer service and client management.
Use several steps to communicate with clients from start to finish:
Set expectations on outcomes before signing a contract.
Create a detailed outline of deliverables and deadlines so the client knows the internal cadence and feels comfortable holding us accountable.
Secure early press on or ahead of schedule to earn trust.
Use press coverage to secure downstream exposure through republishing or secondary coverage.
Work with other team members whose success can accelerate press outcomes, like the marketing team, business development team or the product development team.
Provide monthly reports so the client can see both the outcomes and the work done to secure those outcomes.
Dustin Siggins is founder of Proven Media Solutions