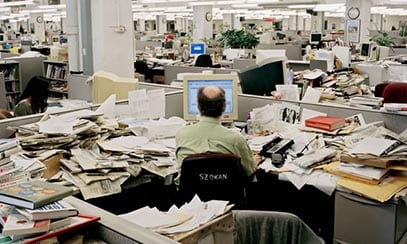 Let's face it: Every client would like to have an op-ed in the New York Times or the Wall Street Journal. Unfortunately, that's not possible. But there are plenty of ways to get a client op-ed published on a significant op-ed page, on a major website or in a key trade publication. It takes good strategy, substance and timing to get it done.
Questions to Ask Yourself or Your Client Before Submitting

There are a lot of things to consider when working on an op-ed or bylined article.
Think of it being timely, think exclusively as editors do on your submission, think of who your audience is and think what you want to do with it after publication, i.e., reprints or links. Who actually writes the piece vs. the name on the byline? Often the person whose name is on it did not write it. That's ghost-writing or why they pay the PR person the big bucks. Where and how to place the piece is the other part of the equation. 
The Nuts and Bolts of Writing and Pitching the Piece
For an op-ed , have the full 750-to-900-word piece written when you or your PR person is ready to submit. For the New York Times, Wall Street Journal, Washington Post or other major op-ed pages, they will want it exclusively and will need a number of days for it to be considered exclusively.
For a bylined piece in a trade publication, think of a one- or two-paragraph pitch first; don't give the PR person a finished 3,000-word article until you know an editor wants the piece. Then write to assigned length.
For both op-eds and bylined pieces, there will likely be a contract under which the publication owns the piece or first publication rights for a specific period of time. There may be some payment for the person on the byline. But if you want a reprint with a logo, it will cost money. Why? Because the publication owns "the printing press" and they figured out a way to make new revenue with print media in decline: charge reprint fees.
When writing the piece, keep it as close to length as you can and meet the deadline. And remember you will have a paragraph at the end for a short bio and sometimes contact information like an email or twitter handle.

Substance, Controversy and Anniversaries Can Help Sell the Piece to the Editor
When developing the piece, think of what's in the news, upcoming events or significant anniversaries. It's OK to make the piece controversial, but don't let background noise about you ruin the piece as GOP presidential candidate Ben Carson did with an op-ed recently when his campaign had a so-called "adviser" give input to an op-ed under his byline.
According to the Times, a foreign policy adviser provided input for an opinion column Carson submitted to the Post, but this was after Carson publicly distanced himself from the adviser for being criticized for his grasp of the Middle East.
Repeat after me: Don't do this kind of thing with your op-ed. Stick to the positive and what you know. Don't let distractions get in the way and you'll have a good track record on placing these kinds of pieces.
In my PR career, I have had client op-eds and bylined pieces run in the Washington Post, the Wall Street Journal, USA Today, CNBC.com, the Washington Times, Forbes, The Daily Deal, blogs, (such as the Guardian), websites and trade publications. However, I have not been able to crack the Times op-ed page. It's tough.
One success, however, involved a client that did a take-off on "Seinfeld," in comparing pending congressional legislation to the show and main characters. Yada, yada, yada. The editor loved it. And that's the last part of the equation. Like any editor or reporter, you first may have to make a cold pitch to an op-ed editor, but once you get to know them and they see you can deliver a good op-ed or bylined piece, the process gets a whole lot easier.
Andrew Blum is a PR consultant and media trainer and principal of AJB Communications. He has directed PR for professional services and financial services firms, NGOs, agencies and other clients. As a PR executive, and formerly as a journalist, he has been involved on both sides of the media aisle in some of the most media intensive crises of the past 25 years. Contact him at ablum@ajbcomms.com or follow him on Twitter: @ajbcomms