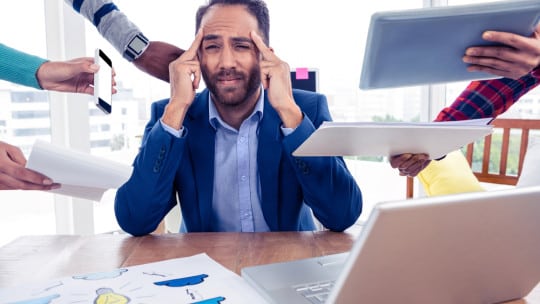 For a tech communicator and communicators in any field, the words "upcoming product launch" can kick start an emotional roller coaster of excitement and anxiety. Tech launches are notoriously unpredictable, teeming with moving deadlines, evolving product features and functionality and a last-minute race to finish development and get to market. It's generally far from the perfect equation for securing top-tier media coverage.
Technology reporters receive hundreds of product pitches daily; standing out can be difficult. Adding to the challenge include a shift in focus to breaking news vs. company profiles, a reduction in reporters dedicated to product reviews and major competition for ink from Silicon Valley darlings and Fortune 500 heavyweights. Securing product coverage is even more challenging for B2B brands selling complex, enterprise technology that operates behind-the-scenes.
To successfully pitch tech products here are a few practical tips:
Build a Product Launch Toolkit
For many tech communicators, launch time finds them armed only with a press release and a prayer. This is unlikely to secure media interest. Instead build a launch toolkit. Here's what it should include:
Product Demo: This must-have can be as complex as an interactive website or as simple as a thoughtful PowerPoint.
Proof Points: These can be aggregated into a simple one-sheet that show why your product is different and how it solves challenges your target audience faces.
Supporting Data: Owned by a third-party or proprietary, they should showcase why your product is critical and how it fits into industry trends.
Case Study/White paper: Contingent on a beta program and a customer to tout, a short case study or white paper can go a long way. It is critical, however, to name the customer; blind case studies are unlikely to generate press interest.
Customer Testimonial/Analyst Quote: Absent a case study, a customer or analyst quote can help a reporter understand how your product works. Again, name the customer or analyst.
Blog/Social Media Posts: A series of social media content focusing on several topics (e.g. the product itself, an industry outlook, a Q&A with the product developer or customer etc.) can bolster PR efforts and drive traffic to your website.
Embargoes and Exclusives Can Give You an Edge
Most tech reporters agree that embargoes are useful, but exclusives reign supreme. There are specific ways that both are used to get an edge on media outreach.
Exclusive: An exclusive is the number one strategy to securing premium, quality coverage in a reputable tech outlet. The key to securing an exclusive is a newsworthy story plus a strong relationship with the reporter or publication. As a general rule, reporters need time – at least three to seven days' notice on an exclusive is ideal. Factor in more time if you're seeking in-depth, feature coverage.
Embargo: To cast a wider net with your media outreach, embargoes can drive excitement by ensuring that several pieces of media coverage drop on the day of your launch. A tip: sweeten embargoes by sharing data reporters can use to build their own angle.
Above all, it's important to remember that even though you are pitching a product in anticipation of boosting visibility to drive sales, you're working with the media to tell a story. Using all the tools and resources at your disposal to show why your product is innovative, different and valuable will help you rise above the noise to secure high-quality media coverage.
Katie Creaser is SVP of Affect.  Follow her at: @ksafrey