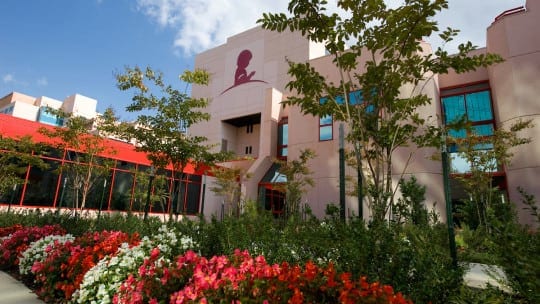 For Carrie Strehlau, turning a complex subject into an engaging story is part of her everyday challenge.
After working on the media relations team at St. Jude Children's Research Hospital for 13 years, Strehlau was appointed to the first social media position created at the hospital, and has since established St. Jude on five social media channels.
One of the unique aspects of Strehlau's job is that people know and recognize the St. Jude brand, but are not familiar with the science and research that happens at the hospital. Using Instagram Stories, Strehlau has been able to feature doctors, researchers, therapists and more in easily-digestible and interesting ways.
Strehlau—who will discuss Instagram Stories at The Digital PR & Marketing Summit Oct. 17-19 in Miami—shared some of the tactics she uses to feature St. Jude's research and employees on Instagram Stories. 
PR News: How has your social media strategy at St. Jude Children's Research Hospital changed over the past six months?
Strehlau: Social media that's solely focused on the science and medicine at St. Jude is fairly new to the institution. We've been building this specialized social media focus in large part with help from hospital employees. Throughout the past year, we've seen an increase in our employees not only engaging on the platforms but also presenting ideas to us on how social media can be integrated into their programs, projects and more. While our overall strategy hasn't necessarily changed based on that, we have had to adjust to more departments inquiring about social media while continuing to build and adjust the social media foundation.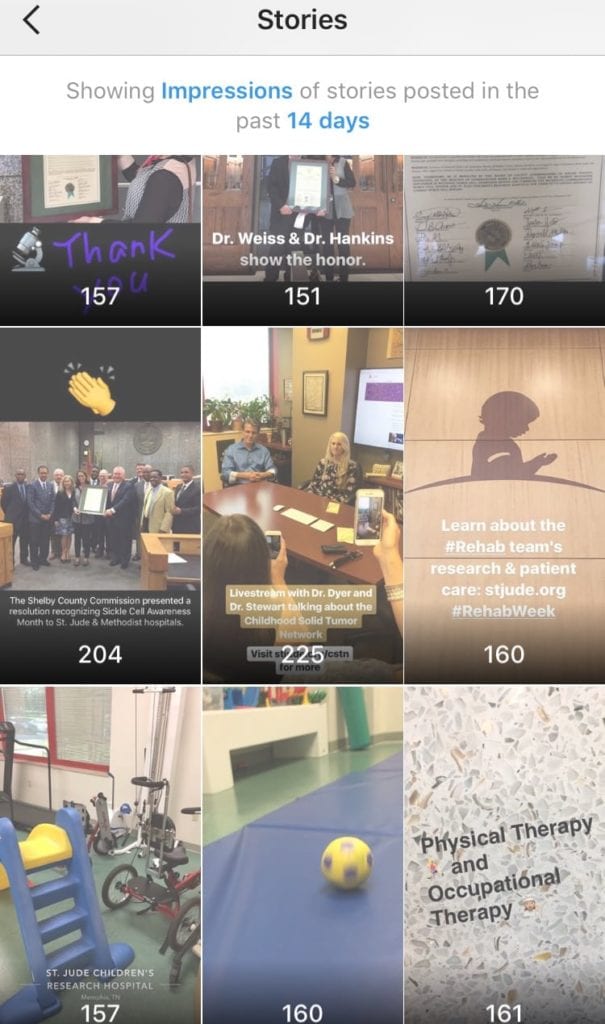 PR News: What are some of the biggest pros and cons of using Instagram Stories?
Strehlau: The Instagram Stories platform is easy to navigate and provides ample opportunities to enhance photos and videos. It's immediate and short-lived, so we want the audience to feel like they don't want to miss what we've posted. It also provides us an opportunity to be a little less formal and "buttoned-up" when it comes to promoting research papers and conference presentations. A con is that the Stories do disappear soon.
PR News: Do you think using Instagram Stories can work for an organization of any size? Why or why not?
Strehlau: Any organization of any size could and should use Instagram Stories. They're snippets of time that give the audience a close-up feel like they're there along the journey with you. It provides a casual, behind-the-scenes, unscripted version of the story our other social media followers might not see.
---
Learn more from Carrie Strehlau at The Digital PR & Marketing Summit, Oct. 17-19 in Miami. Brand communicators from The Hershey Company, Reebok, Burger King, Royal Caribbean Cruises and many more will speak on topics ranging from influencer marketing to Facebook ads to Snapchat strategy and more.
---
PR News: Can you briefly describe the timeline of planning that goes into your Instagram Stories?
Strehlau: In the world of public relations and social media, you have to be flexible. Even within an industry that is highly regulated like ours, which is an academic, research and clinical environment. We often have to plan around privacy policies, unpublished data, proprietary knowledge. While some projects allow for pre-planning, we've found that many of our Instagram Stories have been spur-of-the-moment opportunities. For our audience—most of whom will never have to come to St. Jude—it gives them a sense of being at the hospital with us.
PR News: How do you calculate the success of a particular Instagram Story?
Strehlau: Our audience is growing, so we look at the number of viewers but don't rely on a large number to deem an Instagram Story successful, especially since we have such a targeted audience—those who are interested in our research and clinical care. We also follow-up with employees to share the numbers, which might encourage them to share more content in the future. Having an established researcher come to us with an Instagram Story idea because he or she just had a paper published in Nature or is presenting at ASCO—that's success to us.
PR News: What do you hope attendees at The Digital PR & Marketing Summit will take away from your session on Oct. 18?
Strehlau: Try new things and ways of storytelling with Instagram Stories. Get employees engaged on Instagram and encourage them to provide sharable content. Don't be so focused on the numbers; have fun, produce great content and the audience will come. Use the platform to showcase, in a different way, a topic you might've posted on another platform.
Connect with Carrie: @CarrieRockChick
Connect with Samantha: @samantha_c_wood