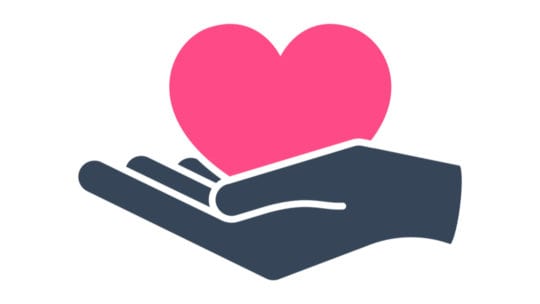 Some of the organizations stepping up to help the world respond to the COVID-19 pandemic have a long history of corporate social responsibility —not to mention all the nonprofits that remain undeterred despite being hit hard by the outbreak.
As PRNEWS continues to catalog the good works and clever messaging that organizations are deploying, we wanted to highlight some of the groups that have a track record of giving back.
Many of those working hard to fight the virus were finalists in PRNEWS' CSR & Nonprofit Awards. Despite the postponement of the awards ceremony, we're highlighting just a few of the many finalists whose commitment to CSR and community work deepened in the face of the crisis.
PwC, one of the big four accounting firms, is donating grants worth a total of $2.85 million through its PwC Charitable Foundation to support organizations working in communities impacted by COVID-19.
In February, the foundation made a $350,000 grant to Project HOPE to get protective equipment to health care workers in the Wuhan and Shanghai provinces of China.
The company announced a number of additional grants recently, including:
$500,000 to Feeding America's COVID-19 Response Fund. The donation will assist in mobilizing the distribution of emergency food boxes through Feeding America's network of national food banks.
$500,000 to Direct Relief. Funds will go toward containing the spread of COVID-19 by obtaining and delivering protective equipment to frontline health workers at community health centers and clinics, as well as increasing the support for management of patients with chronic illnesses.
$1.5 million to address challenges local cities are facing. Funds will go towards nonprofit organizations with needs across the U.S.
"We have never experienced a crisis like COVID-19," the foundation's president Yolanda Seals-Coffield said in the press release. "The illness itself and subsequent disruption to people's lives is dramatic and exacerbated by social distancing precautions that prevent us from getting out to volunteer as we have in the past. These donations allow us to have an immediate, positive impact while we innovate around new ways of engaging our people to give back virtually."
Mastercard teamed up with the Bill & Melinda Gates Foundation and Wellcome, a nonprofit foundation, to launch the COVID-19 Therapeutics Accelerator and committed up to $125 million to advance access, development and the scale of treatments. The initiative said it is committed to "equitable access, including making products available and affordable in low-resource settings," according to a statement from the group on March 10.
The Gates Foundation and Wellcome are each contributing up to $50 million, and the Mastercard Impact Fund has committed up to $25 million to catalyze the initial work of the accelerator. The Gates Foundation's funding is part of its up to $100 million commitment to the COVID-19 response announced last month.
The goal of the partners is to further the development of new and repurposed drugs and biologics to treat COVID-19 patients.
"We're proud to join this crucial effort to combat COVID-19 in furtherance of our commitment to inclusive growth," said Mike Froman, vice chairman of Mastercard. "This global challenge not only represents a risk to the health and safety of populations all over the world, but also poses a potential disruption to the economic vitality of millions of people, businesses and organizations worldwide. Our experience with financial inclusion shows us the importance of building a network of parties who bring not only their capital, but complementary assets and skill sets to the table, and we welcome other partners concerned about inclusive growth to join this effort."
Penguin Random House opened up its catalog of books to teachers, librarians and booksellers to allow them to continue encouraging reading while at home. The company provided guidelines for using their products on a variety of streaming services, remote learning platforms and social media to help keep story time an engaging part of our children's lives.
HP announced on Tuesday that it's working with the owners of its 3D printers to make medical equipment for health care workers on the front lines of the crisis. To that end, the company is making downloads of its 3D-printed medical equipment designs free.
The move is an attempt to accelerate the production of medical face shields, hands-free door openers and an adjuster for the face masks worn by medical staff. HP is also in the process of testing face masks that meet the FFP3 (filtering face piece) standard and parts for emergency ventilators. Additionally, the company is looking into nasal swabs to test for COVID-19 infection.
For a complete list of our CSR &. Nonprofit Awards honorees, please visit our awards page.