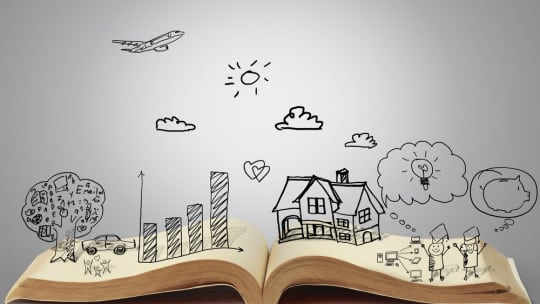 Professional basketball is a world teeming with giants. I'm not talking about the players—I'm talking about projects, practices and techniques that tower above the rest.
I'm talking about a campaign or initiative that becomes the talk of the town, a clever post that sets the social media world ablaze, or a product, service or brand that creates reverberations in the public sphere. I'm talking about storytelling. For the Miami Heat, storytelling elevates the way we connect to and activate our fans all over Heat Nation.
Journalists are busier than ever, consumers are savvier today than they were yesterday and the flow of information is massive and neverending. In other words, the heat is on for PR practitioners everywhere. These days, an interesting narrative is non-negotiable, and sharing it across multiple media is standard operating procedure. After all, giving your audience what they want, when they want it and how they want it is tantamount to keeping them engaged with your brand.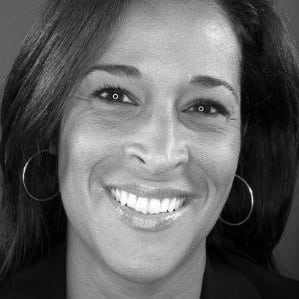 Miami Heat storylines are numerous and diverse. Marketing communications is charged with publicizing the business of basketball, which includes ticket plans, merchandise sales, sponsorship agreements, promotions and community outreach. So how do we pitch these less-sexy but bottom-line impactful aspects of our business and make them equally appealing to our audiences? We tell a story.
Create Content, Then Control the Story
Even the most rabid Heat fans were somewhat incredulous when the team unveiled nine separate identities (i.e., Miami Heat uniforms) for the 2013-14 season. There's nothing new about new uniforms. It's a story we've been telling since 2006. But that season's sheer number of uniforms required distinctive storylines, contexts and themes—and really believable storytelling. That's where the persuasive power of the pen is king.
Your press release likely will be the first opportunity you have to tell your story, so use it wisely. Define and position your idea. Set the tone. Don't be afraid to use an attention- grabbing headline (but only if it makes sense). Use vibrant language, but use it judiciously. Provide interesting details and a compelling story arc. And, if you include a quote, make it relevant, specific and organic, steering clear of clichés.
Next, call in the visual reinforcements to help you tell a more complete story. Eye-catching graphics, riveting photographs, demonstrative video features and/or emotive audio clips are surprisingly easy to produce thanks in large part to the sophistication of mobile phones and a wide variety of computer software programs.
Then, deliver the story through all available channels in the language particular to each medium: clever and casual via Twitter, lighthearted and communal on Facebook, visually stimulating on Instagram, and imaginative and resourceful on YouTube.
Give Audiences Reasons To Join the Story
Your customers and clients (and in this case, fans) play a huge and starring role in your story. Educate them as to why they should care about the story. Then, remind them of their role in it. Finally, empower them to share it.
One of the nine uniform stories we crafted—"Throwback Black"—evoked a very specific part of the brand's history. With its chunky numbers, large drop shadow and scoop neck silhouette, and featuring the original design of the flaming "T" in the word "Heat," Throwback Black paid homage tothe passionate Miami Heat teams of the mid 1990s. Those teams soared to memorable basketball heights, establishing the franchise among the NBA's elite.
The era was characterized by the rise of a well-documented rivalry with the New York Knicks and über-intense playoff battles that transformed casual fans into fierce Heat loyalists.
For legions of Heat fans, the Throwback Black jersey conjures a range of powerful emotions and extraordinary moments of which they were an integral part. Having the current roster sport this uniform bridges the gap between past and present. Buying and wearing the Throwback Black jersey makes Heat fans not only witnesses to team history, it makes them active participants in it.
The Heat has been around for almost 30 years—a short stint compared to so many other brands in the business world. But connecting customers and clients to your company history, corporate folklore and authentic touch points can be the seed from which a fantastic narrative grows.
Your social media channels are a great way to make this happen. You can grow your story exponentially by inviting customers and clients to share their feedback and/or experienc-es through sites such as Twitter, Facebook, Instagram, LinkedIn and Pinterest.
Customer testimonials can either boost or break a brand. Take time to consider the consumer's perspective to create a more thoughtful, well-rounded story.
Include Employees In Storytelling
Employees are the best brand ambassadors you have. They're advertisers and influencers with extensive social networks. And they've got skin in the game, so they're uniquely equipped to communicate your story in an authentic and personal manner. Indeed good storytelling requires buy-in and participation at every level of an organization, from the mailroom to the C-suite.
This is especially true of our most recognizable employees—the players—upon whom the success of storytelling lies. After all, those 15 guys on the hardwood are the ones actually wearing these nine uniforms. The best way to guarantee their buy-in is to show them their role in the story. That means we do our very best to ensure they look like rock stars when they take center stage in our marketing communications.
Over the years, one of our EVPs has assumed a hip and rather humorous alter ego to pitch campaigns to Heat employees and get them excited about and actively involved in the storytelling. His preferred method of internal communication typically is email, so the tone is informal and festive. He engages the staff with charm and wit, challenges it with friendly banter and creates a playful and enthusiastic atmosphere. Such an approach not only establishes instant camaraderie but also secures employee buy-in.
When sharing your story internally, the delivery should be conciliatory. Don't say, "Do this." Instead say, "Here's what we'd like for you to do and here's why it's important." Then, let your staffers take the idea and run with it.
Engage the Media
PR is a business of symbiotic relationships and rapport. This is most evident when we try to engage the media in our storytelling. Media are a shrewd and skeptical bunch to be sure. Sparking their interest and soliciting their endorsement requires strategy and common sense. It can also be quite useful to appeal not only to what they do, but to who they are as people—parents, husbands, wives, consumers, fans and so forth. Such a consideration adds a personal touch to your dealings with your media contacts, and it can also strengthen your connection.
The personal touch was a successful strategy that helped sell the "Name Collection" storyline to the South Florida media. The Name Collection was among the new uniforms the Heat unveiled during the 2013-14 season. Its essence was that popular player nicknames would be displayed on the back of the jerseys where player surnames normally appear.
The Name Collection highlighted well-known monikers that fans, the media and even the players themselves use. For example, the roster included "J. Shuttlesworth" (Ray Allen), "Birdman" (Chris Andersen), "D.Wade" (Dwyane Wade) and "King James" (LeBron James). Each nickname has a backstory of its own, which illuminates interesting tidbits about a player's career or personal history. Marketing communications then got to work researching local media nicknames.
Some were obvious—former players-turned- broadcasters whose nicknames were widely known. For others, we simply asked. A week later, we delivered two-dozen personalized jerseys to producers and talent around South Florida (both English and Spanish), who were only too happy to sport their Name Collection jerseys on air and elaborate on their nicknames and backstories. It was great fun for the Heat but, more important, it was fun for the media.
Don't assume a personal touch equals friendship. The idea of a personal touch is simply a way of making interactions with the media friendlier with the goal of strengthening your existing professional relationship.
Stave Off Negative Talk
Storytelling is the most proactive way to stave off the negative talk. Our job as PR pros is to avoid—or, at the very least, reduce—the possibility of generating bad publicity about our clients and brands, initiatives and campaigns.
The Heat understood the potential of having nine uniform unveilings in a single season criticized as a gimmicky retail stunt. But wearing a player's jersey is the most visible way for fans to connect with the Heat brand in general and with a Heat player specifically. This is where the leap from communications to storytelling delivers priceless PRdividends.
Control the message. Don't let it control you. Stave off any negative talk by anticipating questions and objections. Thinking like a journalist will allow you to identify weaknesses in your pitch and/or obstacles to your story's success.
CONTACT: @miamiheat
This article originally appeared in the April 4, 2016 issue of PR News. Read more subscriber-only content by becoming a PR News subscriber today.