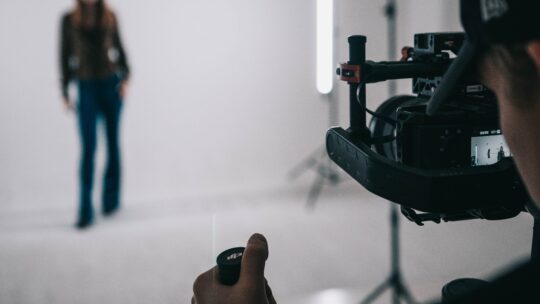 B-roll footage can be a powerful tool for PR pros to keep in their toolboxes. The popularity of video content on social media platforms makes B-roll crucial for maximizing reach and engagement. Additionally, it can help reinforce a brand's identity and allow it to tell compelling stories in media.
"With video being the lingua-franca of our time, brands are producing new content at an exponential rate and reaching new audiences at a scale previously unimaginable," says Mathieu Champigny, CEO of production company Industrial Color.
"B-roll has taken on a large role in reinforcing a brand's identity and communicating its story, making it critical to carefully craft and maintain footage that effectively represents a brand's image and brings to life the personality and emotional quality it wants to communicate to consumers," he adds.
Carefully crafted B-roll can evoke emotions, telling stories that resonate with the audience on a deeper level.
B-roll should be aligned with a brand's content strategy and can help determine why, when, where, and how to utilize it, says Robyn Nissim, founder of Social Proof Agency. This alignment ensures that B-roll supports and enhances a brand's messaging and creative vision.
Humanizing a Brand
Nissim suggests that sharing moments occurring behind the scenes can cultivate a brand persona and foster a stronger connection with an audience.
"It's a great way to humanize your brand, create relatability and interest, and bring people into the experience," Nissim says.
She shares two examples of ways to execute B-roll footage to create a lasting impact on viewers by bringing them into the fold:
Giving viewers an inside look at your operation
Recapping an Event

See an example here from the first ever Alo House, summer of 2021
Tailoring B-Roll for Various Platforms
As brands design content for multiple web and social platforms, the challenge lies in customizing content to align with each platform's personality and marketing features.
Champigny emphasizes the need for creativity and nimble thinking in this regard.
"Creatives need to be agile enough to customize content to speak to the personality of that platform while maintaining a consistent brand image," Champigny says. "We've seen teams successfully address this hurdle by taking advantage of new technology platforms."
Effective Management of B-Roll Footage
Champigny acknowledges the explosion of footage and content required for today's multimedia campaigns. To address this challenge, he suggests leveraging technology platforms that provide intuitive ways to access and produce content. These tools enable creative teams to manage and utilize B-roll effectively, allowing for streamlined workflows and maximizing visual storytelling potential.
Brands can create compelling narratives that leave a lasting impact by aligning B-roll with brand strategy, showcasing behind-the-scenes moments, and tailoring content for various platforms. For example, Nike's "Dream Crazy" campaign models the effective use of B-roll footage to communicate a brand's identity and convey compelling stories.
In this campaign, societal norms were challenged and meaningful discussions about issues were stimulated. A carefully curated B-roll footage campaign highlighted individuals from diverse backgrounds fearlessly pursuing their dreams. Nike's B-roll content demonstrates the brand is committed to social justice and empowerment.
As Champigny and Nissim advise, the art of B-roll lies in its ability to humanize brands, evoke emotions, and deliver immersive experiences that resonate with viewers across diverse digital platforms.