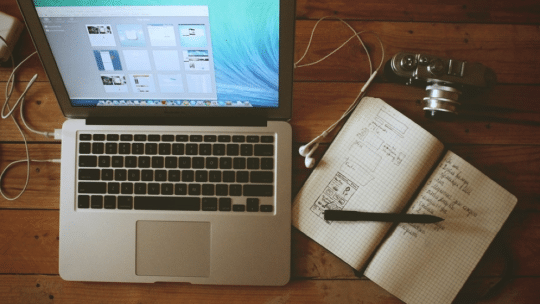 Chances are you, your agency or your brand have all heard an earful of industry leaders gleefully singing the praises of branded content. There exists a slew of very rational, efficacious and well-thought-out rationale behind the commentary, from the changing perceptions of consumers toward brand messaging to the dialogue behind viewability, ad blocking, and ad fraud to the capability to engage in material that is actually entertaining and informative.
The difficulty is that branded content maintains the same downsides when driven to the world of paid and owned distribution as any other messaging. Recommended content, while embraced by publicists looking for a piece of the paid pie, is often bucketed to the equivalent of text links at the bottom of pages that are normally seen as "spammy." Owned content of an app, video library, article or visual is difficult for anyone to grab true exposure for, and native is still a game for those with the most money. Rarely spoken of is the power of distributing branded content via earned media in a way that is actually scalable and measurable.
Recently our firm Emerging Insider had a novel remit that allowed us to test if the production of and distribution via earned could yield comparable results. We were tasked with bringing a Spanish innovator, Ticketbis into the North American market. While it sounded typical at first, the true battle was doing it on zero advertising budget, no marketing partnerships, no events, no grassroots and no true product yet in the locale. Following a year of this remit, they not only broke into the market, but were acquired by eBay for over $100 million. When it comes to earning branded content, we discovered some unique takeaways.
1) Create content the media can publish
The media has limited resources to put together truly in-depth or highly visual pieces on a consistent basis. While more articles must be created, journalists and producers have vastly limited time. Media relations is no longer just a game about telling a great story for a brand mention; sometimes it's producing the assets to generate stories themselves. There is a solid call to action involving easier placement execution, transforming the relationship from story proposer to media asset provider.
2) Use data from branded content to sell the story
It's no secret that data infuses nearly every major article or video one can read or watch in today's media climate. While journalists have always had the help of analysts and researchers for specific tales they weave, it can be difficult to find data for granular requests, novel topics and quick turnarounds. Brands, however, have the capability to not just supplement traditional avenues with their collected data, but also discover new trends to become stories in and of themselves. While the media being pitched may not republish the infographic or branded content, they may use the data for reference in an upcoming story.
3) Branded visuals have a higher social share than video content
When an article has its basis in a uniquely informative picture set, or infographic, syndication of the piece not only tends to increase nearly threefold compared to written pieces, but also is often more syndicated than video pieces. Image-based items, let's say a compilation of the hottest rugby stars for a specific tournament, not only receive higher syndication, but also a significant increase in social share.
4) Reverse the process and start pitching top tier sources, then work down towards niche media.
As many PR folks know, embracing a bottom-up strategy for highly niche stories is often a solid media methodology to receive larger placements, especially when capitalizing on granular spots where the media is sourcing their information. For branded content pieces, however, this seems to work in reverse. The lessons from #3 showcased a higher yield of social share and syndication when visual assets were taken to larger publications. Smaller publications have access to limited resources for the creation of visuals, and being provided with material they can nab and turn into their own story fits their agenda in powerful ways.
Zachary Weiner is the CEO of Emerging Insider Communications, a boutique communications and content relations organization changing the face of PR. He is a frequent lecturer and speaker across the marketing, digital video and IOT landscape.