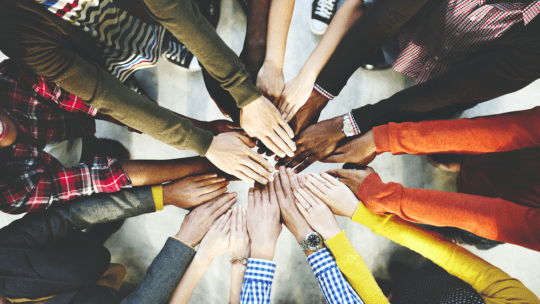 [Editor's Note: In many cases, getting communicators familiar with the sector and business they represent is a necessary step. It's less so when communicators have extensive experience in the sector.
As such, Fenton Communications CEO Valarie De La Garza tells us the public interest firm hires communicators who are "former advocates, grassroots organizers, political campaign staff and foundation and in-house leaders…we intentionally welcome talent with these lived experiences that set us apart from traditional agency backgrounds."
De La Garza believes this helps Fenton promote communication "as a central" part of clients' strategy, "not an afterthought."
There are many firsts with De La Garza. She's the first member of her family to attend college, the first Latina editor in chief of the UCLA Daily Bruin and the first woman and person of color to lead Fenton.
In the wake of Fenton naming Karla Wagner its first chief people officer on March 21 and Adam Robles SVP, corporate social good practice, De La Garza argues companies must use data to hold themselves accountable on their social justice and DEI efforts.
Her remarks were lightly edited.]
PRNEWS: What are three things companies need to improve on when communicating social good?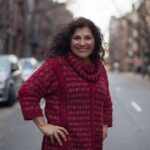 Valerie De La Garza: Offer authentic stories of impact. It's not enough to say you've made a commitment to drive your purpose forward. [Make sure you are clear about] your goals. And how you are measuring progress and shifting [priorities] based on learnings.
Second, leverage data and tools to measure progress and hold [yourself] accountable. Communicate progress based on those data. Be honest when you're seeing setbacks and address how you'll make changes and shift your work.
Third, invite others in. Engaging employees is the first step, but don't be afraid to tap into community-based partners or other organizations advancing social or economic equity…. They can advise you on what more you could be doing beyond the walls of your business.
PRNEWS: What areas do progressive groups and campaigns need the most help with? 
De La Garza: The ongoing threat to our democracy rises to the top among many issues of concern. Voting rights of our Black and Brown communities continue to be in peril across the nation. With the midterm elections around the corner, our partnership with clients such as Black Voters Matter and Color of Change is more urgent than ever to preserve the rights of all U.S. citizens.
PRNEWS: So many PR pros talk about DEI's importance, but, as we know, the industry remains far from ethnically diverse. What takeaways can PR pros derive from Fenton's strong record on ethnic and gender diversity? 
De La Garza: The fight for greater racial equity must be set as a priority across the organization, from the inside out. We know representation matters and have been intentional about hiring diverse talent to ensure we have different voices and lived experiences at the table.
We created a DEI Task Force to hold ourselves accountable to sustaining a culture that embraces diversity in all aspects, and Employee Affinity Groups that create safe spaces for staff to build community.
Whether we're working with a client on healthcare, climate change, education or voting rights, we know that racial discrimination is so often a root cause of the challenges our society continues to face. So, we strive to continually advocate for change through our work as well. DEI is not just a catchphrase.
PRNEWS: What are Fenton's longer range goals for DEI?
De La Garza: As a woman of color who has long been told in my 30-year career that talented communication professionals of color are hard to find or rare, my response is for agencies to no longer use such excuses.
Bringing on talented, ethnically and racially diverse staff members is not only the right thing to do to actualize inclusivity, but it brings lived-in experience that is relevant to the audiences our clients are serving.
PRNEWS: You've brought on your first chief people officer. Why? Is it a matter of managing growth and expected growth in social justice work? A response to the Great Resignation? A mix of the above?
De La Garza: We are committed to being a talent-centric agency. When we invest in the development of our staff, they are empowered to produce even stronger work with the ultimate outcome of advancing our mission–to promote social justice and good in the world.
As we nearly doubled our staff over the last two years, bringing on a chief people officer is doubling down on our commitment to our team and clients.
PRNEWS: If budgets were no object, what out-of-the-box investments would you make in people and/or technology?
De La Garza: We are contemplating the implementation of a wide spectrum of strategies, including remaking our staff offerings to promote personal wellness to cutting-edge project management tools to enhance our team's ability to do their best work.