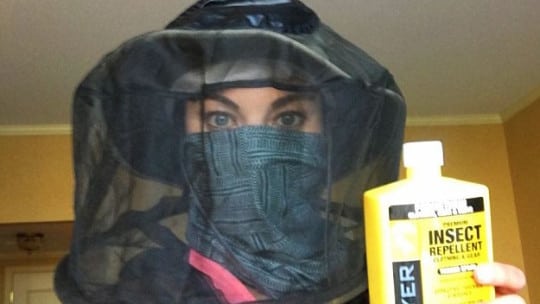 Anxiety will run high during the Aug. 5 opening ceremonies for the 2016 Summer Olympics in Rio de Janeiro, especially for Olympics organizers and the Brazilian organizing committee. They're already dealing with three (by our count) categories of ongoing crises specific to the Olympic Games, and a fourth potential crisis that is the stuff of nightmares.
All we can say is we wish them luck and hope that if any crisis management case studies spring from the 2016 Games that they all have happy endings. Here's the bad news so far:
Zika—As the Centers for Disease Control and Prevention reports, Brazil is experiencing an outbreak of the Zika virus, which is spread by mosquitoes and which in pregnant women can cause serious birth defects. Athletes' and spectators' fears of Zika will likely intensify once the Games begin and as the media's focus shifts from the U.S. presidential race to Rio. U.S. soccer goalkeeper Hope Solo—unwittingly, perhaps—ratcheted up the fear and local resentment of the Zika scare by posting on Twitter a shot of herself draped in mosquito netting, and another shot of her arsenal of insect repellent. The Twitter posts earned her a dose of Brazilian heckling at her team's first game on Aug. 3.
Conditions at the Athletes' Village in Rio—Reports of the shabbiness of the Olympians' habitat in Rio have been a continuous source of embarrassment for the Brazilian organizers. The Australian team has complained that plumbing and electrical problems in its building in the village made it initially uninhabitable. They then had to evacuate the building on July 29 when a fire broke out, and subsequently reported robberies. The Belarus team posted images of unsanitary rooms. Kitty Chiller, the chef de mission in Rio de Janeiro for the Australian Olympic Committee, released a statement describing blocked toilets, leaky plumbing and exposed wiring.
Contaminated Olympic waterways and deadly air quality in Rio—Reuters reported this week that Rio "for years has surpassed WHO limits for the most dangerous air pollutant—called particulate matter (PM)—spewed from millions of vehicles clogging the city's roads." Reuters also reported that Rio's Olympic waterways and local beaches have tested positive for drug-resistant super-bacteria. These problems are not likely to be solved by time the Olympic Torch relay reaches its climax on Aug. 5.
Potential of terrorist attacks—The New York Times reported that Brazilians, unhappy about funds spent on the Olympics that could have gone toward education, are circulating a bingo game "for people to wager on which day during the Games an attack will occur." This sardonic take on terrorism will not likely be shared by Olympic athletes, spectators and their families, or by Olympics and Brazilian officials.
It's enough to make one turn one's attention back to the presidential race.
Follow Steve Goldstein: @SGoldsteinAI