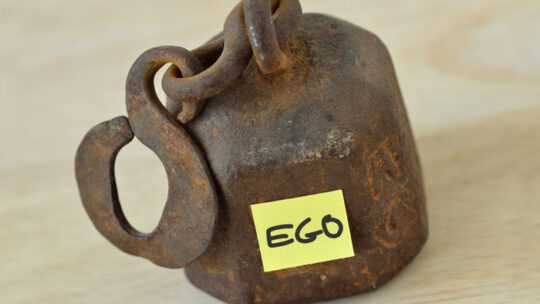 As you peruse crisis news–which I do daily to prepare this column–it seems that words like 'ego,' 'personality cult,' 'driven' and 'ambitious' inevitably are in the first few paragraphs of many stories. We've written about how founders' personalities contributed to the downfall of Theranos, WeWork and "The Ellen DeGeneres Show." And recently, we saw a similar pattern with the now-defunct media conglomerate Ozy and iconic game show "Jeopardy!."
Ozy
Carlos Watson and Samir Rao, two ex-Goldman Sachs employees with the ability to attract a ton of blue-chip investors, founded Ozy, a multi-media company. Watson was the company's face. He's a former CNN and MSNBC contributor. Rao became Ozy's COO.
Like Theranos, Ozy's growth was based almost entirely on really good PR. The company claimed "we will never tell a story that another national or international publication has already covered." It boasted about discovering and writing about celebrities like Trevor Noah, Amanda Gorman and Rep. Alexandra Ocasio Cortez. Except that wasn't true.
Like other high-flying startups, Ozy also fostered a toxic work environment, according to a former creative director, who likened the company to a cult.
Ozy also claimed to reach millions of eyeballs, a promise that no one seemed able to verify because Ozy wasn't using any of the standard services that typically provide those metrics, like ComScore, Alexa or Similarweb, which reported numbers in the thousands, not millions.
But nothing seemed to stop Ozy's momentum until a New York Times story broke last month with some head-spinning news. On a February 2021 call with Goldman Sachs, which was poised to write Ozy a check for $40 million, Rao digitally altered his voice and claimed to be a YouTube executive who assured potential investors that the company was a great success on YouTube, generating millions of views and ad dollars. The digitally altered voice also claimed that Mr. Watson was as good a leader as he seemed to be.
The problem was that folks from Goldman Sachs vetted the claims and discovered that the Google executive had never spoken with anyone from Ozy or Goldman Sachs. The deal quickly fell through.
Ozy raised money from other sources, though, and life went on. The board did nothing about the Goldman Sachs incident until the Times story broke. In response to the story, Watson blamed Rao for the deception, citing "mental issues" and saying Rao was taking a leave of absence. The board retained a law firm to investigate.
In the wake of the story, investors distanced themselves; at YouTube's request, the FBI launched an investigation. Katty Kay, a highly respected journalist, who jumped from the BBC to join Ozy, quit, as did the board chair. A major deal with A&E fell through and NPR, on whose board Watson sits, was "monitoring the situation."
To add fuel to the fire and bring even more media attention, Ozzy Osborne's wife came forward with details of a lawsuit, scotching Watson's claim that the Osbornes were Ozy investors. With so much ill wind swirling, Ozy folded late on Oct. 1; however, at our press time, reports said it re-opened.
If Theranos taught us anything, it's that a house of cards doesn't last, and the denials of charismatic leaders don't make a crisis go away.
'Jeopardy!'
"Jeopardy!" is arguably the best-known and best-loved brand in game-show history. When Alex Trebek, its long-time, much-beloved host, died of cancer in Nov. 2020, the show's management launched a highly publicized and ultimately controversial search for a replacement.
Potential replacements included Ken Jennings, a legendary winner on the show, and actor LaVar Burton, among many others who served as guest hosts during the ensuring months. Mike Richards, the show's executive producer, headed the search.
The problem was that Richards wanted nothing more than to be a game-show host. Years ago, he auditioned to replace Bob Barker as host of "The Price is Right," but was passed over. Eventually, he became its show runner. His tenure was fraught with allegations of inappropriate sexual comments and behavior, some of which led to lawsuits.
That didn't stop Sony Pictures Television from hiring him to produce Jeopardy!. After Trebek's death, a variety of guest hosts were brought in to essentially audition for the host job. The decision would be based on data–presumably ratings and other research. Fans of the show favored Jennings or Burton, and ratings reflected that enthusiasm.
But in the end, Richards pulled a Dick Cheney and awarded himself the host's job. Fan fury ensued. Richards essentially was an unknown to anyone outside of Sony and game show employees. Sony clearly underestimated the backlash.
It didn't take long for Jeopardy! staff, who were as blindsided by the news as its fans, to start leaking details of what life under Richards was like. Details of prior lawsuits from Richards's days at the Price is Right soon surfaced, as did more accusations of harassment, intimidation and discrimination. Richards denied all of them.
Then came the fatal blow. Nine days after Sony announced that Richards would be the new host, revelations of sexist and racists comment that Richards made years earlier on his podcast, "The Randumb Show," surfaced. Richards apologized for the comments, saying that it was "a terribly embarrassing moment of misjudgment, thoughtlessness, and insensitivity from nearly a decade ago." Initially, Sony said nothing.
If it had been any other show but Jeopardy!, things might have ended there. But Jeopardy's brand image was one of trustworthiness, generosity and overall goodness. And for the fans, Richards's comments and behavior represented just the opposite.
Hoping to assuage the multitudes, Sony fired him as host, but kept Richards as executive producer, thinking that removing him as host would "minimize the disruption," i.e., make the crisis go away. That clearly didn't work. Suzanne Prete, Sony's EVP, business and strategy, announced that Richards was out altogether 10 days later, on Aug. 31, 2021. Jeopardy! still lacks a permanent host. It recently named two interim hosts who will lead the show through year's end.
Yet another crisis that might have been avoided with a little bit of research and a lot less ego.
Ozy
| | | | |
| --- | --- | --- | --- |
| Criteria | Grade | Comments | Advice |
| Extent of coverage | D | The good news/bad news for Ozy is that this is mostly a media story, so the media is all over it. Much of the general public doesn't know Ozy. Many of the worst articles are in publications read mostly by media junkies, not the general public. The problem is that brands and their ad agencies read all those publications | A crisis is only as bad as its impact on your target audience. So, while the wider public might not know your brand, if those who pay the bills follow the crisis, you should prepare for a disaster. |
| Effectiveness of spokespeople | F | The problem with companies like Ozy is that if the organization's #1 spokesperson is knee-deep in a crisis, you have no effective response. And if the chair of the board resigns, you have no one else for the media to turn to for comment. | If you have a choice in the matter, choose your spokespeople wisely. If your CEO is an egomaniac, make sure that there is someone else for the media to consult who can at least articulate your messages, even if it's on background. |
| Communication of key messages | F | While many of Ozy's messages of grandeur appear in media stories about the company, the writers of the stories immediately refute them. The problem with over-hyping a media company is that it's likely that other media outlets will dig extra hard to find dirt on you. | Messages need to be based on checkable facts, not hype. If your messages are fact-checked and found to be false by reporters covering your crisis, you will instantly lose all credibility with media, and probably the audience. |
| Management of negative messages | F | Ozy only knows how to hype its success. It clearly doesn't understand the concept of mitigating damage or dispelling negative messages. | When you're in the middle of a crisis, the last thing you should do is create hype about your company. The media wants facts and truth, and if you continue to spew the kind of puffery often found on a company web site, media will ignore it and dig deeper into your problems. |
| Impact on investors | F | Some investors were in too deep to bail. Still, revealing the depths that Ozy went to trick Goldman Sachs likely helped bring down the curtain. | When the crux of your crisis involves an investor, other investors are going to pay close attention to your actions. If possible, act immediately to reassure them–think stock buy backs, or have company owners invest their own money into the organization. |
| Impact on employees | F | Given the toxic culture at Ozy, the departure of its creative director and of high-profile journalists like Katty Kay and Eugene Robinson, staff morale was desperately low. | As you navigate a crisis, especially now, employees can be your greatest asset or worst liability. If the culture is toxic, employees will be the first to leak information to the media or the feds. |
| Overall Score | F | Big egos, a toxic culture and too much hype are the perfect ingredients for a crisis. They also make it nearly impossible to survive one, as Ozy's recent demise demonstrates. | These days, your best defense against a crisis is to foster a nurturing culture. If that's not possible, update your crisis communication plan monthly. |
Jeopardy
| | | | |
| --- | --- | --- | --- |
| Criteria | Grade | Comments | Advice |
| Extent of coverage | F | When you are one of the world's most popular TV game shows, any hiccup is going to get covered worldwide. When that crisis goes on for weeks, it's a crisis that will take a very long time for people to forget, if they ever do. | The extent to which news of your crisis negatively impacts your key customers, investors and staff is determined by how quickly you can make it go away. If you don't comment, deny it happened, or let egos get in the way of dealing honestly with a crisis, it will linger long enough to be seared into the memory of your target audiences. |
| Effectiveness of spokespeople | F | Sony gets a big F for not commenting at the beginning of the crisis, not listening to fans and assuming the whole thing would blow over when it removed Richards as host. Richards also gets an F for implying that because he made those comments a decade ago, they were forgivable. | Not engaging with the media always is a bad idea during a crisis, even if you have to do so off the record. The problem with apology statements is that in today's environment, when so many people issue so many apologies, they all sound like pablum and lack credibility. Make sure your apology is sincere and meaningful. |
| Communication of key messages | F | What key messages? Part of the problem was that Jeopardy! management didn't really have key messages. Management was constantly reacting to media reports and never articulated a message. Fans of the show crafted messages, making the point that Richards's comments were antithetical to all that Trebek and the show represented. | Even if you are surprised by a negative story or investigation, you should always have a desired message that will either mitigate the crisis or at least articulate what you're doing about the crisis. |
| Management of negative messages | F | Sony's assumption that the crisis was all about hosting and would blow over once Richards was removed as host was a serious miscalculation. It allowed all the negative stories and comments around Richards to dominate the headlines for days. | The goal of a good crisis management plan is to help the crisis disappear as fast as possible. By not acting or engaging with the press, you guarantee that the media, or social media, will fill the vacuum with negative news and lengthen the crisis. |
| Impact on employees | F | The initial decision to keep Richards on as executive producer after his sexist and racist comments became public no doubt infuriated women and minorities on the Jeopardy! staff, especially given the toxic atmosphere he helped create. | While your focus in any crisis is going to be on the media pounding down your door, staff should be the number-one priority if you want to retain them. Listen carefully to their comments and address them. Employees could be your greatest allies. |
| Impact on customers/fans | F | Jeopardy!'s biggest, most valuable asset wasn't its host, but the show's fans. Sony appeared to ignore them during nearly the entire process. As the search for a permanent host continues, Sony should let fans play a meaningful role. | In a crisis, loyalty may be your only asset. Whether its loyal employees or loyal customers–they are your key to survival. |
| Overall Score | F | Richards was responsible for his failures and mistakes, but Sony was just as culpable. By not doing adequate background research and learning who it was hiring first as executive producer and then host, Sony is most responsible for this mess. | In any crisis, it's critical to do a root cause analysis of how it happened. The media may figure it out before you do, but it's still up to you to fix the situation and explain how you're making sure it won't recur. |