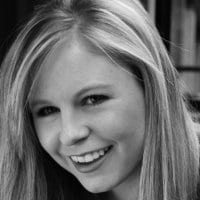 Stephanie Scott, American Airlines
On December 6, 2011, American Airlines crew members responded immediately to an incident involving celebrity actor Alec Baldwin. Stephanie Scott, social media specialist for American Airlines, provides four lessons learned from handling the issue:
"With attentive listening and a digital defense strategy in place, AA social media was prepared to respond quickly," Scott says.

Whether it's a celebrity with hundreds of thousands of followers, or a mom using Twitter for the first time to get more information about her flight's status, American's social team must be responsive, quickly and courteously.

"Continuing to provide social customer service when all eyes were on @AmericanAir contributed to positive public perception," Scott says. After responding, other social media influencers chimed in and commended American for its transparency .

"'Fight social media fire with social media water." AA shared its response in social, where Baldwin initiated the dispute," Scott says. Keeping the conversation where it started proved that American was digitally savvy and comfortable in this space.
PR News subscribers can read more about when the "30 Rock" actor tweeted his displeasure with AA's flight attendants, and the airlines followed its crisis response plan to the letter in the case study: Tweets On a Plane: American Airlines Flies High with Masterful Response to Alec Baldwin's 'Words' Rant

Follow Bill Miltenberg: @bmiltenberg