Media Training
November 29th, 2022 by
Seth Arenstein
Was the US Men's Soccer captain media-trained? We're not sure, but his cool-headed responses to difficult questions were excellent.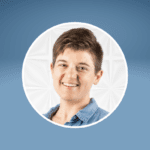 October 20th, 2022 by
Nicole Schuman
PRNEWS welcomed Stacey Federoff, senior account executive at Red Havas and part-time haunted house employee. We discussed similarities between working as a haunt actor and a communicator.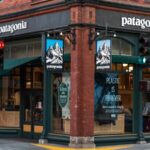 September 20th, 2022 by
John Casey
A key component of the Patagonia giveaway is that the brand can make climate a local and even more relatable issue, our author, a retail and climate veteran, argues.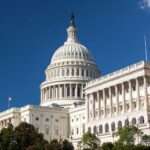 June 29th, 2022 by
Arthur Solomon
Even before yesterday's (June 28) riveting testimony from Cassidy Hutchinson, there were several important lessons about creating a PR media campaign and pitching that emerged from the January 6 Select Committee hearings. 1. The most… Continued
March 31st, 2022 by
Dr. Tina McCorkindale and Anetra Henry
There's little doubt about how much trouble disinformation causes. Moreover, the public holds PR and marketing, among others, partly responsible.
March 28th, 2022 by
Wendy Roundtree
Judge Ketanji Brown Jackson's confirmation hearings offered how-to lessons in remaining composed in the face of difficult interview questions.
October 27th, 2021 by
Erika Bradbury
In this brief Q&A, we talk to Sarah Brown, Director, Corporate Media Relations at Marriott International., about some opportunities and challenges in training spokespeople at an organization.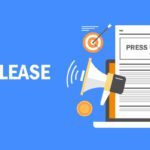 August 1st, 2021 by
Nicole Schuman
Based on these data, press release distribution services should consider closing shop. Purely as a pitching tool, the mass-distributed press release may have lost its relevance for communication professionals. That said, press release wires still offer benefits to media relations pros. And several new wrinkles may surprise you.
March 11th, 2021 by
Evan Nierman
No doubt about it, communicators (and everyone else) will talk about 'the interview' for a long time. Whatever else it was, the Royals' session with Oprah was a goldmine opportunity for Meghan and Harry to set the record straight with their narrative that offered a peak inside the monarchy.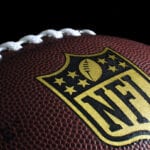 February 8th, 2021 by
Nicole Schuman
From a PR standpoint, highlights of CBS's Super Bowl pregame show didn't come from Miley Cyrus's performance for essential workers or the moving piece celebrating the 30th anniversary of Whitney Houston's performance of the national anthem. It came from a simple interview that many viewers may have missed while preparing their game-day spread.