Internal Communication
April 20th, 2023 by
Nicole Schuman
This week's PR roundup considers how some pre-planning for Fox News, MillerKnoll and the FTC could benefit crisis outcomes.
March 30th, 2023 by
Nicole Schuman
PRNEWS reviews the Army's advertising pivot, the impact of an open letter to halt AI, and supporting Transgender employees.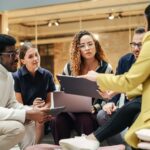 February 24th, 2023 by
Nicole Schuman
PRNEWS took a look at some organizations learning from past mistakes (Oscars), and some practitioners currently dealing with personal crises in Uvalde.
February 21st, 2023 by
PRNEWS
PRNEWS caught up with Diana Kowalsky, Sr. Director & Head of Internal Communications at Petco, to discuss how internal comms has changed from the pre-pandemic to now.
February 9th, 2023 by
Nicole Schuman
From AI failures to SOTU and corporate labor meltdowns, there's been a bit of bad behavior for PR professionals to deal with. 
January 24th, 2023 by
Nicole Schuman
Communicators everywhere can learn a lesson or two from the healthcare industry on how it faced its biggest internal communications challenges since 2020.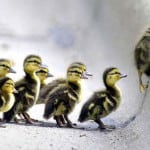 January 11th, 2023 by
Marc C. Whitt
U of Kentucky communicator Marc C. Whitt offers characteristics of the PR pro as servant leader. These include leading with humility, compassion and authenticity. In addition, the servant leader encourages career and educational growth in team members.
December 6th, 2022 by
Louise Stewart
Communicating during a strike can present special issues. A UK-based PR pro offers insight as the country prepares for winter work stoppages.
December 2nd, 2022 by
Seth Arenstein and Nicole Schuman
Overall, the mood of our PR prognosticators is upbeat as they anticipate PR continuing its recent ascension into 2023.
September 26th, 2022 by
Seth Arenstein
Michael O'Mara, Clyde Group's first president/COO, tells us about his unusual path to PR. A product manager for years, O'Mara believes his experience as a client will be beneficial as he leads the D.C.-based communication agency.