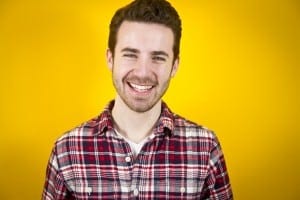 For Calvin Stowell, director of digital and content at DoSomething.org, the website focusing on younger people and social change has all the tools available in order to construct a successful digital team. It's got editorial, product development and video programming all tied together. The trick is to make sure there is a sense of camaraderie among the team members.
Stowell will talk about some of the ways to do that during the session, "Building, Motivating and Managing Your Digital Dream Team" at PR News' Oct. 16 Digital PR Summit. In this Q&A, he provides a tease on some of the talking points he'll share during the conference.
PR News: What are the biggest challenges right now in terms of motivating your digital team? 
Calvin Stowell: We're pretty expansive; we've got editorial, product and video all together here so it's all about getting everyone on the same page and keeping the external voice we present cohesive and action driven.
PR News: In building a digital team what can some of the older PR execs learn from younger execs and vice versa?
Stowell: Institutional knowledge from people who have been around for a long time is incredibly important and helpful, but fresh ideas and knowledge from digital natives is key in making something work in today's digital world.
PR News:  What role does mobile development play in motivating and managing your digital team? 
Stowell: We develop apps at Do Something for our campaigns, but what we're really excited about in the mobile world is SMS (Short Message Service). It isn't the sexiest medium, and no one really talks about it, but it is truly the best way to reach our demographic.
Email is dead to kids; they communicate through text [so] we need to meet them there. We have built an SMS-list of 1.4 million young people in a very short amount of time, and it continues to grow daily. We have to make sure the messaging we send these young people is relevant, action oriented and actually helps create impact.
Looking for more effective ways to improve your digital team? Register for PR News' October 16 Digital PR Summit, which will take place at the Grand Hyatt in New York City.
Follow Matthew Schwartz: @mpsjourno1