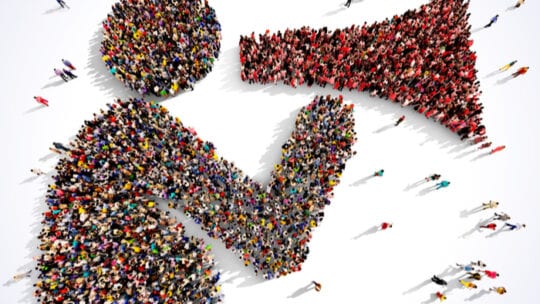 In the wake of calls for social justice last summer, it seemed as though every brand issued a statement or a black square.
Indeed, there were plenty of brand posts about diversity, equity and inclusion (DEI). Yet note how many brands posted just once or twice.
There were nearly 7 million consumer actions on brands' DEI posts, according to Shareablee data, provided exclusively to PRNEWS. Actions are the sum of shares, comments and likes.
Actions on these posts rose significantly, more than 500 percent, vs the previous time period (Oct. 2019-May 2020 compared with June 2020-Jan. 2021). The largest increase was on Instagram (700+ percent), says Madison Busick, a marketing analyst at Shareablee.
The data exclude publishers posting articles about others' opinions and statements on DEI.
Posts came from a wide range of industries, including companies with a history of taking stands on DEI issues, and those without it.
While Harvard Business Review posted the most pieces of DEI content (18, on Twitter), they received little engagement. On the flip side, Fortnite's sole post, on Instagram, received the most.
Content that enjoyed high engagement came from brands that posted once or twice. They've since been largely silent. This begs the question of whether or not those brands are acting on DEI beyond posting.