It's a new normal for the country. You can consider the health precautions—such as periodic hand washing and social distancing—and the cancellations as burdens. On the other hand (no pun intended), consider the upside: The U.S. is fortunate in that it can benefit from other countries' experiences, possibly helping to lessen the virus's impact here.
For brands, a new baseline is also forming. What eventually becomes standard practice in CSR is uncertain, yet trends are coalescing. Some brands are stepping up, others are standing pat, at least for the moment.
Preferring to look at COVID-19 as a great opportunity for CSR, we've noticed a bevy of large brands doing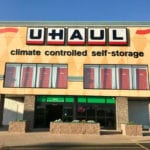 good. These kind acts likely earn double reputation points. Doing good is welcome always. Foregoing some revenue in the face of economic uncertainty, now that should really benefit reputation.
Some companies and organizations are doing good internally, others externally. For example, Shopify is giving each of its employees a $1000 stipend to buy supplies to work from home. A church in Maryland voted to continue to pay its musicians despite cancelling worship services.
Companies and organizations acting this way "will see advantages...in the long term," says Deb Gabor, CEO, Sol Marketing.  Goodwill, she adds, will extend to them "in spades."
Such actions, adds Amy Power of the Power Group, are becoming table stakes.
On the other hand, brands that are "opportunistic and uncouth...co-opting this disaster for their benefit will find themselves in a world of hurt," Gabor says.
Below a sampling of large brands doing good:
This article is part of PRNEWS' daily COVID-19 coverage, click here to see the latest updates.