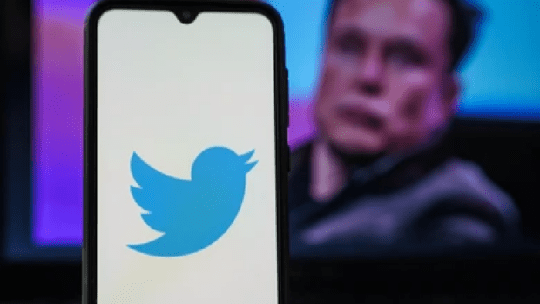 As Elon Musk's on again/off again/on again acquisition of Twitter played out, we spoke about it with branding specialist Mario Natarelli, managing partner at NYC branding agency MBLM.
Natarelli believes Twitter's brand damage, incurred during the deal's tumult, is fixable. Musk's ability to build trust based on what Twitter does well and improve it will be key, he adds.
Musk has promised he will keep the platform's content guidelines, with a few wrinkles. Yet he's also implied Twitter will have far fewer employees and content restrictions and might let former US president Donald Trump rejoin the platform. Time will tell.
This interview was edited for space and clarity.
Twitter will be forming a content moderation council with widely diverse viewpoints.

No major content decisions or account reinstatements will happen before that council convenes.

— Elon Musk (@elonmusk) October 28, 2022
PRNEWS: Even before the CEO and CFO were fired/chose to leave, leadership likely was going to be a major issue for Musk and Twitter, right?
Mario Natarelli: Yes.
PRNEWS: OK. So, what's next for Twitter? 
Natarelli: When the dust settles, how Twitter pivots to grow trust, adoption and growth will be its next major challenges.
PRNEWS: Will the initial progress toward a trial/forced ownership influence brand emotion? 
Natarelli: The most damaging part was related to the challenge to Twitter's community size and other reputation issues being made public.
Any attacks on a brand's trust or goodwill will affect the level of intimacy a user has with that brand. Technically speaking, these measures are most apparent with users in the brand's bonding stage.
PRNEWS: Can a Musk-led Twitter regain trust?
Natarelli: Yes. The good news is that with effort and time, this damage can be repaired.
PRNEWS: How should Twitter retain connections with business partners? 
Natarelli: Value in the brand and how it performs exists beyond the antics or commentary around the trial/forced ownership. Twitter should focus on where and how value is derived for partners and maintain laser focus until the storm passes.
Musk is famous/infamous among PR pros for eschewing communicators, essentially doing a lot of PR himself. Has this helped his companies from a brand intimacy point of view?
Natarelli: You could probably say this about Musk across most business disciplines–not just with PR. The greater his paradigm-shifting successes, the less he will think that rules and conventions apply to him. He continues to defy them.
From these cheap seats, it is unfathomable to imagine running one of his companies, let alone several of them, while adding Twitter to the mix.
If he can keep what is great about Twitter and improve upon that it would be a win-win for him and Twitter brand intimates.
[Update, Oct. 31, 2022, 9am ET: Twitter's new owner resulted in a flurry of stories in just days. These included more reports about job cuts and fallout from fired execs, stories about advertisers and a revenue-raising device. A few celebs said they're leaving Twitter. And Musk capped a busy few days posting and deleting a tweet about Paul Pelosi.]
[Update, Nov. 1, 2022, 8am ET: Musk fired Twitter's board.]