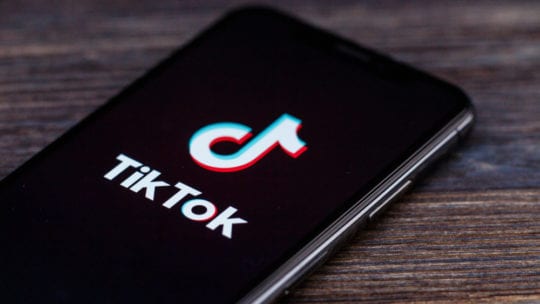 To TikTok or not to TikTok? That is the current question many brands and organizations are facing as rumors swirl that the United States federal government may put a nationwide ban on the popular app. 
Talks continue between the Committee on Foreign Investment in the U.S. (CFIUS) and China regarding Chinese-parent ByteDance selling its stake in TikTok. According to CNBC, CFIUS continues to "evaluate national security concerns around the app to determine how to minimize risk if it continues to operate domestically."
The main concern surrounding the app lies in user security. Current Chinese law states that Chinese companies can be required to release internal data and information to the government for national security purposes. The U.S. wants no part of its citizens' data to be reviewed or consumed by foreign governments. 
Douglas Schmidt, an engineering professor at Vanderbilt, also told CNBC that casual social media use, which includes promotions of personal interests and brand interactions, can contribute to other issues like "phishing attacks…or blackmail." 
TikTok Remains Popular
Regardless of the security warnings, brands and organizations continue to utilize TikTok to reach consumers and build community. In fact, just this week TikTok announced a multi-year partnership deal with Major League Soccer, to bring the soccer fans and the league closer together. 
TikTok says the partnership promises connection through "exclusive content, in-app programming, greater access to highlights, in-stadium activations, MLS' biggest events and tournaments, and more. And MLS is right to pay attention. According to the app, views for #soccer "have increased over 500% in the past two years, growing from 40 billion in February 2021 to over 267 billion today."
PRNEWS polled our readership this week on LinkedIn, finding a majority of those surveyed, 62%, would not back away from TikTok usage for their organization. 
According to Yesenia Reinoso, Founder of Y Communicate, many brands are monitoring the situation, but can't quit the app. 
"While advertisers aren't making contingency plans just yet, TikTok very much remains the top engagement and content creation tool to reach young audiences," Reinoso says. "Increased 2023 ad spending on the social platform across major industry sectors gives further indication of its popularity and digital power."
Staying Away from TikTok
However, not everyone sees the need to be on the app, no matter its popularity. Veronica Nunamaker, Director of Marketing and Member Engagement, Dayton Area Chamber of Commerce, says its audience is just not frequenting the platform. 
"[We do] not utilize TikTok as a communication tool because of the type of audience typically garnered by the platform," Nunamaker says. "The chamber is the voice of the business community… we have found that our membership is not engaged with TikTok as a communication channel."
Another issue for organizations is not a federal ban, but bans many state governments have put in place. In January 2023, Ohio Gov. Mike DeWine signed an executive order banning TikTok and WeChat from state-issued devices. 
The Dayton Area Chamber works with many defense and government-related businesses in southwest Ohio, whose devices would block viewing access to such content. Nunamaker says their social strategy adjusts to reach the industry on other platforms. 
"We are mindful of providing clear communication to our members, and will continue to do so via email campaigns and utilizing LinkedIn as a professional social network," she says.
Nicole Schuman is senior editor for PRNEWS. Follow her: @buffalogal