December 11, 2013 | National Press Club | Washington, D.C.
8:15 a.m. to 4:15 p.m

If you are beginning in PR or are looking to quickly expand your skills for your burgeoning PR career, then you won't want to miss PR News' One-Day Boot Camp for Emerging PR Stars at the historic National Press Club in Washington, D.C. PR News has developed this one-day intensive workshop to provide emerging PR stars with the critical tools, strategies and insights needed to take their careers to the next level in today's communications environment.
This is a focused training: it starts at 9 a.m. and ends at 4:30 p.m. and includes a working lunch and meaningful interaction with trainers and peers. Participants are expected to be available for the entire day without interruption or leaving early. Those who complete the course will receive a PR News workshop certificate and a letter from the publishers of PR News confirming participation and completion of this course.
Speakers:
Over the course of a single day, PR practitioners will be trained in an array of key PR skills that can be put to use right now and in the years ahead – from strategic planning to social media to writing more compelling PR content across multiple platforms. The attendees of this boot camp will walk away with a clear picture of PR and the tools and tactics to have a positive effect on organizational strategy.
Agenda:
What We'll Cover
8:15 - 9:00 a.m. Registration and Networking Breakfast
9:05 - 10:30 a.m. Media Relations: Day-to-Day Tactics for Successfully Working with Reporters, Editors and Bloggers
You'll get both the PR professional's and the journalist's perspectives on media relations best practices. Our media relations trainers, along with a panel of journalists, will provide real-world examples and case studies of pitches and relationship-building tactics that result in positive and fair media coverage of your brand.
You'll learn:
Key media relations principles, no matter who you are pitching (e.g., researching your targets, crafting the right pitch, developing relationships, becoming a trusted source)
How to develop valuable long-term relationships with journalists
How to think like a journalist to anticipate their needs
What you need to know about pitching to bloggers
How to get noticed by journalists you don't already know
Interactive exercise: You'll work in groups to craft a pitch which you'll then present to session trainers
10:30 - 10:45 a.m. Networking Break
10:45 - 11:45 a.m. -Measurement and Metrics: The Keys to Managing PR Success
To prove the value of your PR successes you must deliver metrics that speak to your organization's bottom line. This session will give you a grounding in practical, day-to-day approaches to metrics that you'll be able to build upon as you make data a part of all your PR programs.
You'll learn:
How to set measurable PR objectives that are aligned with corporate objectives
How to report data to senior leaders
How to choose key performance indicators for your specific PR programs
What you should look for in social media dashboards and measurement tools to be sure you have the information you need

Carrie Schum
Executive Vice President, Strategic Planning Analytics & Research
Porter Novelli
@porternovelli
Season Solorio
Executive Director
Issues and Reputation Management
National Cattlemen's Beef Association
@BeefUSA
11:45 a.m. - 12:30 p.m. Networking Luncheon
12:30 - 1:30 p.m. - Crisis Management Workshop
Work in small groups with your fellow Boot Camp attendees as you immerse yourself in a mock crisis that threatens the reputation of an organization. Our crisis management trainer will define the crisis and begin his stopwatch—then it will be your team's job to create a strategy that will measure the impact of the developing crisis in real time and point the way toward an appropriate response. Team leaders will share their strategies with all attendees, and our workshop leader will analyze the results to create a set of best practices.
You'll learn:
How to prevent or deter issues from escalating into a crisis
Cutting down cycle time: how to stay in touch with your online audience even as senior leaders scrutinize every message
How to identify a crisis, how to evaluate emerging situations and what to do in the first 24 hours
How to engage company employees as well as friends, fans and followers in the crisis communication effort
Interactive exercise: Working tables will be handed a major PR crisis and will have to work quickly as a group to brainstorm solutions that they will then present to Boot Camp attendees

Todd Ragusa
Consulting Principal
Ragusa Consulting
@toddragusa
1:30 - 2:00 p.m. - Words, Phrases and Your Future in PR

Sometimes it's not what you say, it's how you say it. Poorly constructed sentences and ill-advised word-use—whether written or spoken—can alter your career path. Your perception of being a good communicator can easily be overtaken by sloppy turns of phrases and overused words. In this fast-paced session, you'll get the master list of words to avoid, phrases to stay away from and better ways to communicate. Culled from surveys of PR and marketing professionals worldwide and more than 25 years of writing and editing experience, session leader and PR News group publisher Diane Schwartz will reveal the "epic list" of overused words and show you how to improve your written and verbal communication.

Diane Schwartz
Senior Vice President & Group Publisher
PR News
@dianeschwartz
2:00 - 3:00 p.m. - Becoming a Much Better PR Writer
If you're a PR pro then you probably pride yourself on being a good writer. But being a good writer is not the same thing as being a great PR writer who knows how to edge out the competition and connect with journalists, bloggers and consumers across all channels, including social media.
In this session you'll learn:
How to train your eyes and ears to "think like a journalist" and discover stories within your organization or client
Storytelling essentials: how to include dramatic elements in your PR writing
Know your audience: organizing and writing your copy to inform and persuade, whether you are writing a white paper, press release or blog post
How emerging PR stars can build better writing habits into their jobs and careers immediately
Don Bates
Instructor in Writing and Clinical Assistant Professor
New York University
@batesdon1
Sabrina Kidwai, APR
Senior Manager, Public Relations
ASAE: The Center for Association Leadership
@packersgirl
Moderator: Mike Taylor
Co-Creator
Publicitymedia.com
3:00 p.m. - 3:15 p.m. Network Break
3:15 - 3:45 p.m. - SEO Primer
This primer in search engine optimization will provide essential tactics that will enable you to find and use the keywords and phrases used to search for news and information about your brand and industry on the Web.
You'll learn:
How to research target keywords and implement them to gain better visibility and increase brand exposure on search engines
How to blend persuasive writing with the right keywords to make your content visible in Web searches
How to apply SEO tactics to your social media content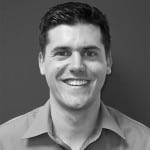 Jake Finkelstein
Founder & CEO
Method Savvy
@tundro
@methodsavvy
3:45 - 4:15 p.m. - Social Media: How to Build Brands, Find Followers and Attract Fans
Brands both big and small are expanding their audiences daily on social networks. You'll learn the do's and don'ts for communicating with and building your audiences across Facebook, Twitter, LinkedIn, Pinterest and more.
You'll learn:
Best practices for listening and engagement and case studies: brand success on Facebook, Twitter, LinkedIn, YouTube, Pinterest and more
How to integrate social media and traditional PR
Specific strategies for posting content on social media channels
Which tools are right for you? Recommendations on which dashboards and measurement tools will help you succeed

Megan Maisel
Director, Integrated Media Communications
The University of Texas MD Anderson Cancer Center
@MDAndersonNews

Albe Zakes
Global Vice President, Communication
TerraCycle
@AlbeZakes
@TerraCycle
Testimonials from Past PR News Conferences:
This was a great event. Not only were the speakers knowledgeable and engaging, but the attendees were awesome. And networking was great! --Communications Manager, CIGNA
My favorite speakers were Eliason, McCormick, Miller, Perkett and Roth. Great content; great presenters. – Media Relations Manager, ACT
I thought it was incredibly relevant to the audience. I walked away with several key ideas that I can't wait to implement on my clients behalf. – Chief Public Affairs Officer, Clemson University
Great topics. Good variety. - President, Andrea Obston Marketing Communications
It was a fantastically event, and many of the strategies delivered today will inform our company's social media policies moving forward. – Online News Producer, Education Week
Very good, well organized. – Director eRecruitment & Social Media, Sun Life Financial
Great conference, speakers and venue!! Loved the clean, candid approach of all speakers towards the challenging environment of social media. -External Relations, US Operations and Marketing North America, Procter & Gamble
I thought it was a wonderful event and I learned a great deal. It was an incredibly valuable seminar.
-VP of Marketing, Retirement Living TV
I was also so impressed with the overall event. The quality of the presentations was top-notch, and the ability to network with like-minded people during the breaks and at lunch was invaluable. -Director, Global Media Relations, SAP AG
This was one of the best conferences I've ever attended. - Social Media Manager, Nautica
I learned more in one day than I've learned all year! -Director, New Media, American Heart Association
Fantastic keynote. The energy was perfect for a mid-day pick-me-up. Loved that PR is so well represented - rarely the case at other social media conferences. -Executive Director, PR & Communications, Jackson Spalding
Great information and speakers. -E-Marketing Specialist, Ruud Lighting, Inc.
Extremely helpful program and I learned a lot. -CEO, Alongi Media Solutions
Wonderful and insightful event in which I would like to have my entire team participate, including some clients. -Account Executive, Digital Brand Architects
Great event! I'm taking away valuable information and am excited to put the new knowledge to use! Well executed. Thanks! -Communications and Organizational Effectiveness Analyst, Hostess Brands, Inc.
Fantastic and inspiring! -Program Marketing Manager, Pacific Gas & Electric Company
Very helpful ideas that I will be able to use right away. Thanks! -Staff Services Manager, CalPERS
Great speakers. -General Manager, KXLY Radio Group
Each registration comes with the materials provided by the speakers and a personalized certificate of completion for attending the PR Media Relations Conference. [Back to the Top]
Sponsorship Information:
Presented by PR News, this conference offers a limited number of sponsor and exhibitor opportunities to connect with these communications professionals. To find out how to become a sponsor, contact Diane Schwartz, SVP & Group Publisher, PR News at
[email protected]
or 212-621-4964.

To sponsor this event, contact PR News' SVP and Group Publisher Diane Schwartz at [email protected]
Building your brand, finding followers and attracting fans on social media
Identifying, managing and resolving a crisis as well as what to do in the first 24 hours
Building relationships with reporters, editors and bloggers
Revising, reviewing and editing: How to make sure your copy is as good as it can be
PR writing for print and the Web
Managing PR success through measurement and metrics
Training your eyes and ears to "think like a journalist" and discover stories within your organization or client
Setting measurable PR objectives that are aligned with corporate objectives
Identifying the social media dashboards and measurement tools to effectively measure your communications campaigns
Time: 8:15 a.m. - 4:15 p.m.
Boot Camp Location:
National Press Club
529 14th St. NW, 13th Floor
Washington, DC 20045
Hotel Rooms: Area hotels for you.
Questions?
If you'd like to register by phone or have questions regarding the program, please contact Saun Sayamongkhun at [email protected].
If you spend at least a quarter of your time in any of these areas, you should attend this Conference:
Audience Development
Brand Marketing
Business Development
Community Relations
Corporate Communications
Crisis Management
Digital and Social Media
Employee Communications
Fundraising
Human Resources
Information Technology
Lead Generation
Marketing
Marketing Communications
Measurement
Media Relations
PR Budget Creation/Management
Public Relations
Public Affairs/Issues Management
Publicity
Research & Analysis
SEM/SEO Management
Social Media
Video Production
Web Marketing
Word of Mouth Marketing

Justification Letter to Attend
The PR News One-Day Boot Camp for Emerging PR Stars will help you discover and implement ideas that deliver results. It will train you to search for innovative solutions. It will provide opportunities to make valuable connections with other PR and communications professionals who have solutions you need. And, it will prepare you for the road ahead.You probably already recognize the value of attending this conference, and we'd like to offer some assistance to help you convince your supervisor and organization to approve the costs. Download the "Justification to Attend" letter—everything you need to present your business case. The template is simple to fill out and drop off with your supervisor for approval.
Download Editable Word Doc
Proceeds
Some proceeds from this conference will go to
The Future Project
- whose mission is to turn high schools into Future Schools, where students develop the skills to pursue their dreams.
Volunteer Opportunity
Emerging PR Boot Camp attendees are invited to help PR News put together gift bags for kids and adults at The National Center for Children and Families. This will be a great opportunity to help a great cause all while networking with other PR pros. This charity event is Dec. 11 from 5-6 p.m. in the Ballroom at the National Press Club.