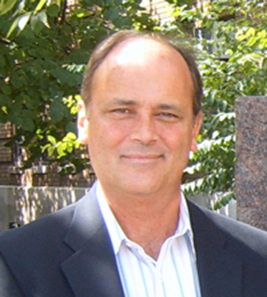 Lawrence J. Parnell
Associate Professor and Program Director
Masters in Strategic PR
College of Professional Studies
The George Washington University
@GWPRmasters
Larry Parnell is an associate professor and director of the George Washington University Master's in Strategic PR program in Washington, D.C. GWU, through the College of Professional Studies, offers both an on-campus and online Master's degree with more than 125 students currently enrolled. The program graduated it first cohort of students in May 2009 and has grown to a position of academic leadership since it launched in 2007.
Previously, over a 35-year career in both the private and public sectors, Larry has held senior communications positions in consulting, on the client side and in politics. He was most recently VP and group leader of the Corporate Communications practice at Hill + Knowlton Canada. He came to H+K from Barrick Gold Corporation (Toronto) where he was SVP, corporate relations, with responsibility for corporate, financial and internal communications. In New York, he served for four years as director of global public relations at Ernst & Young LLP. While at E&Y he was named PR Professional of the Year (2003) by PRWeek. In December 2009, he was named to the PR News Hall of Fame.