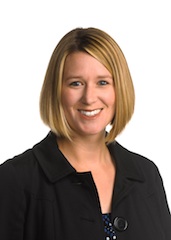 Ayme Zemke
Traditionally, interns get the work no one else wants—or has the time—to do. A typical day in many internships? Running errands, making copies, filing and lots of media lists. But do these tasks really create much value for the intern, the company or clients?
With summer fast approaching, many companies are in the process of hiring interns. When creating a program for your organization, keep these three cornerstones in mind to create the most value possible for everyone: developing a thorough search process; investing in goal-setting and hands-on experiences; and mentoring and networking.

Developing a Thorough Search Process: When developing your search process for interns, consider how much time you can devote to the process and how committed you are to finding the right talent. Beehive, for example, does not promote our internships via job Web sites. You heard me right. Today, companies that heavily promote internships often have to sift through hundreds of generic and unqualified resumes to find their top candidates. We only post our internship positions on the company Web site. This helps us pre-qualify the most motivated, proactive applicants who are really interested in the agency and makes the process more efficient.
As part of the application process, we also ask all candidates to submit writing samples, and our top candidates take a writing assessment and provide professional references. The assessment is designed to be tough, and it puts candidates' writing, media relations and time management skills to the test through real agency scenarios. We also check all references to gain insight into how the candidate has done in their past positions. This approach has helped Beehive land amazing interns—and avoid those who just look good on paper.
Lately we've noticed agencies turning to Twitter applications or other social media contests to award internships. With the wide gap we've seen between qualified intern candidates and their less experienced counterparts, this isn't a trend we support. Our clients' business is simply too important for us to take any new hire lightly.

Investing in Goal-Setting and Hands-on Experiences: Help your interns stay focused, goal-oriented and accountable. From day one, work with interns to set achievable, measurable goals that allow them to develop new skills and keep them excited and motivated. The best way to accomplish their goals is to get hands-on experience. In addition to goal-setting (a valuable professional skill to develop), interns at Beehive are also given a set of skills and tasks they are expected to achieve, from developing and pitching stories to managing monthly media coverage reports to drafting blog entries and making internal presentations. They participate in client brainstorming meetings, do new business research and assist with agency marketing. Schedule regular check-ins with the intern to make sure they are getting the experience they want and expect. Address any performance issues immediately and constructively.

Mentoring and Networking: Don't forget how important mentoring and networking help is for these young professionals, especially if your internship program is not an intern-to-hire model. Beehive hires almost exclusively senior-level talent who are willing to share career advice and help interns network into their first position, especially those who have exceeded all expectations on the job. And the relationship doesn't have to end when the internship is complete. Lasting mentorship relationships are valuable to both the intern and seasoned pro alike.

Ayme Zemke is group director of Beehive PR, a strategic PR boutique based in Saint Paul, Minn. She has more than 15 years of experience providing strategic public relations counsel to clients that range from global leaders to up-and-comer brands.

p.p1 {margin: 0.0px 0.0px 0.0px 0.0px; font: 13.0px Arial}