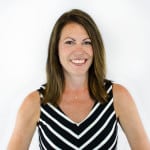 2017 Top Women in PR
Starr Million Baker
CEO
INK
As a thought leader who has helped shape the face of tech PR over the last 20+ years, Starr Million Baker is a woman of influence in every way.
Baker recently led an integrated PR campaign for Datapipe that included everything from media relations outreach to social media campaign execution to sales collateral creation. Acquisitions are an essential part of the ever-evolving cloud storage industry. In 2015, INK client Datapipe, a leading provider of cloud services, announced the acquisition of DualSpark, an AWS consulting and professional services expert. The acquisition showcased Datapipe's dedication to Amazon Web Services and enhanced its ability to migrate apps running on AWS more efficiently.
Datapipe relied upon INK to promote the acquisition—and the strategic benefits of the acquisition to the company and the industry—among media, analysts, partners, clients and potential clients.
The campaign marked the most high-profile announcement in the company's history, and resulted in 18 pieces of unique coverage in publications including Fortune, Geekwire, CRN, FierceBigData, and Bloomberg—all outlets which are read by their key stakeholders. The work INK has done with Datapipe has helped to establish the company as the leader in its competitive and constantly changing industry.
Utilizing her expertise in media relations, Baker also designed a program that was tailored to Under Armour's needs as it launched a Connected Fitness division and its Record product at CES 2016, which is arguably the noisiest tradeshow in the consumer tech space. She taught the company's spokespeople to share their key messages, answer questions in a way that gets back to those key messages, and how to get quoted (hint: it's all about the sound bite). It all paid off at CES 2016, where Under Armour shone, and the INK-trained spokespeople scored quotes in target publications like Wired.