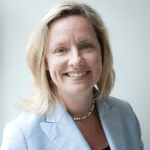 PR News recently asked its community to tell us who should be listed among the top game-changers of PR in the last few years. Here, we look at game-changer Elizabeth Sosnow. For more, check out the complete list of the 50 Game-Changers of PR for 2017.
Elizabeth Sosnow has crafted award-winning campaigns and earned several personal accolades over the course of a distinguished career. But instead of slowing down after each accomplishment, she keeps looking for new ways to improve herself, her company and her colleagues around the world.
Sosnow has worked for New York City-based Bliss Integrated Communication in various roles since 1991. As co-owner and managing partner of Bliss, she spearheaded the firm's transformation from a classic PR shop to a fully integrated marketing and communications agency, resulting in 58% revenue growth between 2012 and 2016. Sosnow, who directs the agency's digital operations, then chose to reinvest revenue into continuing education training for staff—from tactical skill boot camps to "lunch and learns" with key client industry leaders.
Sosnow has also given back to the profession in meaningful ways. She recognized early on that social media had the potential to transform the PR industry, and as the former chair of digital marketing for Worldcom—the world's largest association of independent PR and marketing agencies—Sosnow worked with member firms around the world to enhance their digital capabilities.
She continues to educate others with her new vlog series, "Marketing Espresso Shots," where she examines industry trends on a biweekly basis. In addition to being honored as one of our 50 Game-Changers of PR, Sosnow has been recognized as a "B2B Social Media Thinker," "100 People to Watch in PR" and a "B2B Twitterer of the Year" for her insight on the changing nature of digital marketing.
Most Interesting Fact Not Found on Elizabeth's Resume
"During high school and college, I was a theatre kid. Over time, I had major and minor parts in plays, and large and small roles backstage. Wherever I was, I got to be part of a 'storytelling team.' It was exciting, draining and challenging. There's almost nothing like the feeling of successfully moving an audience to laughter or tears. In many ways, I still aim for that kind of engagement and activation when we build a PR and marketing program."
Elizabeth's Advice to Her 20-Year-Old Self
"Be patient and listen hard. Most people (myself included) leave college with an urgent desire for action and change. But experience has taught me that understanding the 'lay of the land' and, critically, other points of view, is essential for lasting, positive momentum."
Elizabeth's Profession in an Alternate Universe
"I'd love to be an English teacher. In some ways, I already am! To do my job well, I need to help folks ideate, shape their thinking and then clearly articulate it. When you add in the English teacher duties, it means that you combine that kind of mentorship with analyzing the very best storytellers. That sounds like a dream job to me!"