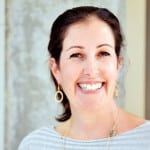 2017 Top Women in PR
Dara Royer
Chief Development and Marketing Officer
Mercy Corps
Dara Royer joined Mercy Corps in 2013 from St. Jude Children's Research Hospital as Mercy Corp's first chief marketing officer. She faced obstacles such as siloed marketing teams, weak organizational brand positioning and confusion over target audiences.
Unafraid to challenge the status quo, she showed bold and sage leadership by reimagining team structure to channel the smarts, creativity and passion of dedicated professionals into a strategic, high-performing team; and designing and launching a cohesive, impactful brand strategy to unify Mercy Corps' voice and exponentially advance Mercy Corps' core goals of raising profile, influence and funds.
Despite Mercy Corps' extensive global reach, profile-raising and fundraising have not kept pace with growth goals. Moreover, only 4% of charitable dollars in the U.S. go to international causes; competition for philanthropic dollars is intense. Royer demonstrated to leadership the business need for an epic—not episodic—brand narrative, and launched a refresh.
Deep qualitative and quantitative research in multiple countries tapped key audiences, from policymakers, government funders and donors to team members and partners in the field. Research revealed that while many had experience with Mercy Corps, they were confused about the organization's mission and work. Mercy Corps' unfocused language posed a barrier to entry to understanding and support.
Using only a small in-house creative team, the organization created accessible and inspiring brand positioning: Mercy Corps believes "Together, a better world is possible." From this flows an invitation to supporters to join in creating a stronger tomorrow for millions of people living in crisis. Since the initial launch just months ago, the internal reception and enthusiasm has been significant as downloads of the brand assets across the globe have increased threefold and the organization has seen widespread adoption of brand.