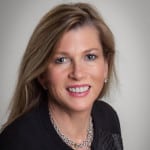 2017 Top Women in PR
Anne Madison
Chief Strategy and Communications Officer
Brand USA
Anne Madison is the leading influence behind Brand USA's successful strategies and one of the main reasons Brand USA exists today. In March 2012 Brand USA faced an uphill battle to be recognized as a successful organization capable of achieving its mission of increasing international visitation to the USA.
Madison overcame the threats to Brand USA's existence by a handful of elected officials and others who did not support the organization's public-private partnership status (reliant on federal funding generated by non-federal taxpayer funds). Without her crisis communications leadership, it is doubtful Brand USA would exist today.
At the start of Brand USA's last fiscal year, Madison led the effort to establish a successful strategic platform for the organization on which all of Brand USA's future planning would be built. Understanding that strategy must start at the top, she worked with Brand USA's CEO, and utilizing a "card sorting" process of key strategies that she developed, helped him identify the strategic platform areas that resonated most with him.
She then developed a Statement of Purpose that in one page communicates Brand USA's mission, vision, and strategies to achieve both. Madison also created and led the processes the entire organization uses in its annual planning. The statement has also become the foundation for the organization's messaging and is widely recognized and utilized by employees and stakeholders alike. Based on these strategies, Brand USA was able to increase incremental international visitation and spend to the United States during the year—with 1.03 million incremental visitors who spent $3.04 billion. This incremental spend generated $6.60 billion in total economic impact and $868 million in federal, state, and local taxes, which supported 44,533 incremental U.S. jobs.