Winner: Consumer Electronics Association - GreenerGadgets.org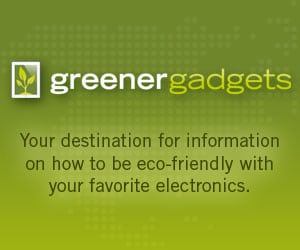 The Consumer Electronics Association's website GreenerGadgets.org is focused on increasing awareness of electronics recycling and the energy efficiency of electronics, one of the industry's primary goals. GreenerGadgets.org is an online resource for consumers to find valuable information about how to buy green electronics, use them efficiently and recycle them at the end of their life. It includes a zip code locator to over 8,500 recycling locations across the country and a home consumer electronics energy calculator.
As an industry association, CEA doesn't have a large consumer following, the main targeted audience for GreenerGadgets.org. So, the association's strategy for promoting GreenerGadgets.org included leveraging social media, establishing partnerships with key stakeholders and distributing collateral materials to garner media coverage.
Over the past year, CEA executed promotions to reinforce GreenerGadgets.org's messaging and branding, specifically by conducting two large social media campaigns on Facebook and Twitter for Earth Day and the holiday season and promoting the purchasing of energy efficient products.
For Earth Day 2013, CEA hosted a contest to educate consumers about electronics recycling, energy efficiency and to drive traffic to GreenerGadgets.org. Likewise, after the holiday season, CEA released a radio PSA encouraging consumers to recycle their old electronics with an estimated audience of over 78 million.
Over the past year, GreenerGadgets.org received 31 earned media hits, and the website received a total of 263,338 unique visitors, 674,898 page views, with the average visit duration 1:43.
Honorable Mention:
American Cleaning Institute - 2013 Sustainability Report