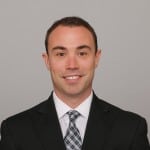 Some sports franchises are winners, and some, well, let's just say they try hard but are under a perpetual black cloud. The San Francisco 49ers fall into the former category, with six Super Bowl appearances and five wins. This winning track record extends to its social media engagement efforts: the Niners are currently in fourth place among the 32 NFL teams on Track Social's NFL Engagement Leaderboard. On Instagram alone, the Niners have more than 581,000 followers.
In the wake of the Niners' recent playoff victory over the Green Bay Packers on the frozen tundra of Lambeau Field, we asked Scott Kegley, senior manager of digital & social media for the San Francisco 49ers and a speaker at PR News' Feb. 5 Digital PR Summit at the Westin San Francisco, to crack open his team's social media playbook for his fellow communicators. He provides six tips here. (Let's hope the ghost of Bill Walsh is not paying attention.)
Over-prepare for your daily social media engagement: Don't be upset if great ideas never see the light of day.
Understand your audience: What works in one marketplace may not work in another.
Represent Your Brand: The values of your organization should be represented in all of your social media engagement.
It's All Content: Social media is content, just like anything else you produce in the digital realm. Be a part of organizational meetings, understand what's newsworthy & capitalize on opportunities.
Don't Miss It: Truly unique opportunities for engagement on social are few and far between. When you've got something to offer that's relevant and you also have something compelling to say, jump on it.
Be Topical: Ask yourself what else can your brand comment on, and inject yourself into other conversations. But don't go overboard—be judicial about the existing conversations you join.
Hear more about the San Francisco 49ers' social media strategy at PR News' Digital PR Summit on Feb. 5 at the Westin San Francisco.
Follow Scott Kegley: @Scott Kegley
Follow Steve Goldstein: @SGoldsteinAI