Much of PR is focused on the message delivered through written or spoken words. However, it's important to remember the impact of images. 
With millions of eyes watching government leaders, healthcare experts and business spokespeople every day, the images broadcasted to the public can tell their own story. And with a society now hyperconnected to social media and digital communications, while content publishes at lightning speed, certain pictures and tweets and videos will always remain burned into memory.
This past weekend New York Gov. Andrew Cuomo received a COVID-19 test live during his daily press briefing. Cuomo announced the state can now conduct over 40,000 tests per day and encouraged the public to get tested by showcasing how easy it was with the cameras rolling. Not many will forget this image with Cuomo stating, "Even a governor can do it."
On the other hand, images can have a negative effect. Instead of encouraging proactive behavior during COVID, President Donald Trump has been seen in many images without a mask, even with everyone in masks around him.
On May 14 the president toured a medical equipment center in Allentown, Penn. which produces and distributes personal protective equipment to healthcare workers. Photographers captured the president as the only one in the group touring the facility without a mask.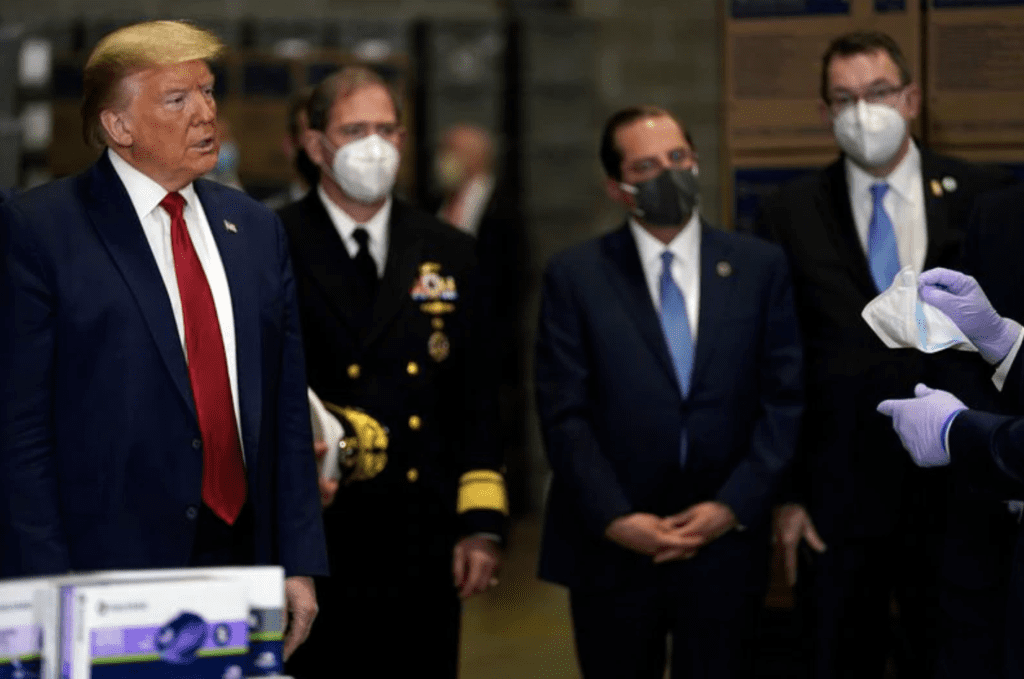 This allows for a very confusing rhetoric for the American people. Particularly when they are being told to do one thing to protect themselves and others from healthcare experts during the pandemic, and seeing another from the country's leader.
Whoever is taking the lead at your organization should operate in a respect that they are being looked to for guidance, particularly as states reopen and citizens try to return into what really is uncharted territory. Research and testing regarding the virus will continue, and the public is looking for guidelines to adhere to. A "do-as-I-say, not-as-I-do" approach will not do much for their trust or respect. There will always be someone watching when someone is in a high position.
This article is part of PRNEWS' ongoing daily COVID-19 coverage.