To some extent, the mood of the moment when people are making predictions influences what they see for the year ahead. As we reached out to communicators for our annual predictions feature, the headlines were blaring about a lack of trust in large tech brands.
One of the biggest targets was Facebook, whose initial non-reaction to evidence of Russian meddling via its platform and other data and privacy issues were excoriated in a 5,600-word  exposé in the NY Times prior to Thanksgiving.
Katie Paine, our longtime columnist, wrote of that article, "It's rare that one story, even in the New York Times, holds large ramifications for entire industries. But I would argue that [the investigative article] is just such a story." She continued, "My gut feeling was, and remains, that at some point society will simply take away [social media's] permission…to exist as we know it today."
While Paine argues "it will be awhile before users' trust in social media declines sufficiently to impact advertising revenue and ultimately the financial health of these companies," she adds, correctly, we think, "In a competitive market, few brands are immune to a lack of trust."
PR's Role in Facebook
Speaking of trust, part of the Times' article discussed the allegedly unethical PR firm Facebook hired to cleanse its tarnished image. Initially both Mark Zuckerberg and Sheryl Sandberg denied knowledge of any connection between Facebook and the PR firm. Sandberg has since admitted the PR firm was on her radar, though she claims she failed to notice it initially. It is hardly a coincidence that Facebook abruptly severed its relationship with the firm hours after the article appeared.
Needless to say the article was a black eye for PR. It was a time when PR needed its own crisis-management team.
Certainly it is the job of PR to garner favorable media for brands. The article, though, presents PR as black ops, a nefarious operation and one that allegedly is in the business of hiding bad news about brands and spreading disinformation about rivals. In the wake of the article, more than one commentator wondered aloud about PR continuing as a legitimate profession.
Keep in Mind
So, have this moment in mind when you look at the 2019 predictions below.
Each year we try to do something a bit different with our annual predictions section. This year we chose a wide range of communicators, marketers, educators, financial analysts and attorneys and asked them to make one or two predictions or spot trends, with at least one being in their area of expertise.
At the root of all of this is the need for communicators to work ethically and with integrity, thus building trust for brands and organizations as they do business with an increasingly skeptical public. The theme of ethics and transparency is at the center of the first two insights below. But you'll also find it explicitly or implicitly in predictions about Artificial Intelligence, measurement, influencers, content, digital marketing, media relations, education and, of course, crisis.
On Ethics and Transparency
Anthony D'Angelo
Chair, PRSA
Professor of Practice, Syracuse University
Newhouse School of Public Communications
For practitioners, I think next year will provide a new wave of examples showing how ethics and transparency will distinguish outstanding and successful professionals from charlatans. Ethical practice gives hope to our profession and to the organizations and publics we serve. While it's always been important, ethical practice will gain a more prominent focus in 2019 and a competitive advantage for those who don't waver from it.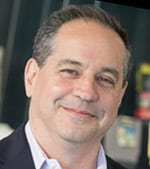 Andrew Bowins
SVP, Communications and Industry Affairs
Entertainment Software Association
Transparency, trust, facts and reputation should be words that are burned into the minds of communicators. As a profession, we need to move away from spin and push-and-pray digital strategies to high-touch personal engagement that results in advocacy and reputation enhancement. In 2019, the most effective communicators will be those who are the conscience of the companies they represent and the vanguard of brand and reputation. They will be masters of digital, social, events and press engagement and they will never forget it takes 20 years to build a reputation and only a few bad choices to destroy it.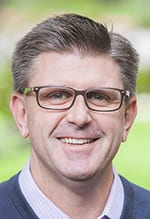 Brian Peterson
EVP, Communications & Marketing
Ocean Aero
Authenticity and truthfulness are foundational for excellent PR. Following a year that generated a lot of doubt and disbelief in measurement metrics on social media and the use of misinformation in PR campaigns, hopefully we'll see a resurgence in authenticity and truthfulness. Brands with strong ethical reputations will lead the charge. PR pros will return to the basics, augmenting traditional media with strong original content across company-controlled messaging outlets. I'll be optimistic and say brands recognized for their integrity should have an advantage in cutting through the clutter.
On Artificial Intelligence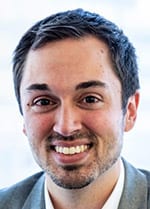 Andrew Cross
VP/Partner
Walker Sands Communications
Artifical Intelligence (AI) will go deep and wide. In the past few years, we've seen it move from a shiny, fringe technology into a core element of many products and platforms. In 2019, AI will continue to make deeper inroads in areas like customer service and HR, where it already has a strong foothold, and branch out wider in fields like financial services and healthcare, where a heavy regulatory environment lends itself to the adoption of rules-based AI systems. Educating audiences will be a key as new AI use cases and applications emerge, meaning journalists and PR practitioners will be plenty busy on that front.
Sophie Scott
Global MD, Technology
FleishmanHillard
In 2019 we will see more conversation around the ethics of AI. Debate will turn to who is responsible for educating the public about its benefits, and who can and should protect consumers from potential negative consequences. Discussion will hone in on the regulatory framework and environment.
Consumers expect government and academia to become involved in the AI debate. Our research shows 61 percent of consumers in the U.S. and U.K. believe key stakeholders in business, government and academia should bear the responsibility for educating the public about AI.
Brands will begin to understand and react to this awakening of consumer attitudes. As well as becoming increasingly aware of AI's potential, organizations in every sector will start to understand and acknowledge how audiences could interpret (or misinterpret) brands' use of AI. This will be particularly acute given that data is the lifeblood of AI; and consumers are increasingly sensitive about the use of their data. That trend is not going to go away.
Given all this, in 2019 brands that use AI will need to work with the public to build trust and goodwill. They will need to be more active in considering the integrity of their algorithms (especially against accusations of racism, sexism and other forms of discrimination). They will also need to be able to defend the integrity of AI's decision making.
Katie Paine
PR News Columnist
CEO, Paine Publishing
AI will go a long way toward replacing the measurement industry's reliance on Boolean to determine what is captured and how it is analyzed. Up until now almost all media monitoring and analysis has relied almost entirely on Boolean searches, but AI now makes it possible to take those searches, add in historic data from human analysis and come up with much more accurate results.
On Augmented Reality and Virtual Reality
Erin Flior
Senior Director, Digital Communications
Cystic Fibrosis Foundation
Augmented Reality's (AR) use for storytelling will explode. While there has been a lot of excitement around virtual reality (VR), the accessibility and real world use cases for AR make it the sure winner in the competition for the next communications tech breakthrough. The potential to show change over time or experience another place entirely, and to do so with your smart phone, opens the door to reaching new audiences and telling complicated stories in exciting and compelling ways.
Craig Greiwe
Head, Digital
Rogers & Cowan
AR will dominate. 2018 was the year where the true picture of AR and VR came into focus—and while everyone has realized the long-term potential of VR, 2018 made it clear that AR has far more immediate and long-term potential for audience reach and revenue. 2019 will see smart companies lean into AR with authenticity and true commitment, more than just stickers and filters.
As the social universe continues to expand, the best companies will learn how to cull the pack, focusing on platforms that provide the best opportunity for return, as well as to innovate with non-traditional platforms like Venmo, which provide an opportunity to stand out in the crowd.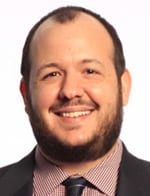 Michael Lamp
SVP, Social & Digital Media
Hunter Public Relations
We all know that the oft-targeted millennial values experiences over things. And marketers have taken note, popping up with curated museums celebrating everything from ice cream and pizza to candy and mermaids. Yes, mermaids. The general 'reason to believe' in these events is that they provide social currency in the form of a one-of-a-kind, IRL (ahem, in real life) experience, which attendees can–and do–turn into social fodder. But this tactic also runs the risk of disenfranchising audience members who can't hop on a plane to attend the museum of their dreams. In 2019, look for the tables to turn a bit on this tactic, with VR and AR integrations leading the way toward making these experiences more inclusive.
On CSR
Jon Sullivan
Director, Corporate Communications
Aflac
2018 was a year of trust and reputation deficits. Coupled with the growing urgency that young consumers place on CSR, 2019 will be the year of prioritizing corporate reputation through advocacy. Just as Aflac has committed to putting an end to childhood cancer, PR practitioners will position executives as advocates, rather than simply executing traditional thought leadership. Driving reputation in a time when consumers can and will test the authenticity of your company 'goodness' and adjust their purchasing habits accordingly, the ability to demonstrate genuine CSR credentials will be paramount.
On Influencers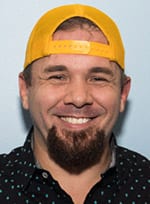 Brian Fanzo
Influencer and CEO, iSocialFanz
Employees will become more of the face of brand social media accounts through employee takeovers, employee social videos and employee-created weekly content such as interview shows, podcasts and more.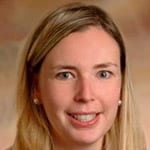 Allison Fitzpatrick
Attorney, Partner, Davis & Gilbert LLP
Influencers will continue to reign in 2019, as marketers put even more dollars behind them. However, with great power comes great responsibility, which means the Federal Trade Commission (FTC) will be watching influencers more closely, especially those who make millions off endorsements (watch yourself, Pewdiepie). With great power also comes great visibility, so in the wake of #MeToo we can expect more marketers to include morals clauses in their influencer agreements.
Another hunch: The FTC will not only be scrutinizing influencers in 2019 but, as evidenced by its recent action against the PR agency Creaxion Corporation, it will be looking at all parties involved in deceptive influencer efforts, including the marketer, the agency, the publisher, and their respective owners, officers and directors in their individual capacities. The FTC will be particularly vigilant against what appears to be online reviews from ordinary consumers, but really is the work of employees of the marketer or its agency—or their family members.
On Measurement
Katie Paine
PR News Columnist and CEO, Paine Publishing
Communicators will be forced to use metrics to demonstrate their influence on the bottom line or the mission of the organization. And they'll need to tie their efforts to real value in dollars and cents. This demand will increase as we see more finance and risk departments measuring marketing and corporate communications.
Fortunately, it's not hard to do. There's a growing cadre of organizations helping companies connect the dots between media (whether earned, owned or paid) and the bottom line (be it sales, revenue, profit, cost savings, donations, reduction in opposition or risk, or whatever the business reason is for PR's existence). So if you aren't on board with demonstrating business results in 2019 you will be looking for a new job or new clients.
Another prediction: clients will downplay the importance of measuring sentiment/tone since media is far too nuanced to be simply classified as positive, negative or neutral. Companies want to know how they are positioned on key issues, what themes dominate their media coverage and if they're getting their messages across. AI will help do that.
Last, the hottest new job will be a measurement data analyst. Organizations have learned that it's easier to teach a data geek about PR than it is for a PR person to learn about math and data, so organizations are looking outside the usual places for their next employees.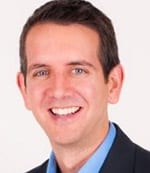 Michael Smart
Principal, SmartPR
In 2019, media relations professionals will begin to be asked for more precise measurement. Not simply the number of monthly unique visitors to an outlet's web site, but the number of visitors to the given article or post on sites that mention their organization. Vendors who attempt to estimate this number will fine-tune their algorithms to the point they become reliable, while new vendors will emerge to deliver this number via partnerships with publishers. And eventually, PR teams stuck with lower-than-acceptable impression counts will borrow tactics from their advertising colleagues and actually use paid traffic methods to drive visits to their hard-won placements in credible outlets.
Michael Lamp
SVP, Social & Digital Media
Hunter Public Relations
Every PR pro has grappled with the age-old question and exclaimed, "Wow, these impressions are great awareness for us, but how do they translate to sales?" As marketers continue to tighten their belts, we must get savvier in our ability to move the PR discipline further down the purchase funnel. One way to do this–and also assert PR's role in digital marketing–is to unite earned and owned efforts. For instance, if you're representing a brand with a strong ecommerce opportunity, consider an influencer approach that marries the earned potential of a newsworthy personality with a brand's owned platform, such as Instagram. In addition to driving coverage for a limited-edition product the influencer may have helped to design, that PR-first content could drive thousands of clicks to online points of purchase, thereby attributing physical sales to an integrated PR/social tactic.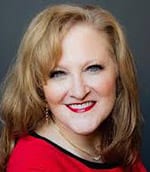 Johna Burke Global Managing Director
AMEC
Data proliferation and provider consolidation will continue. As integration advances and more communicators abandon the silo mentality, those who measure using the PESO model and the AMEC Integrated Framework to demonstrate business outcomes will see streamlined data sourcing and less data redundancy within their organizations. The movement away from cloud computing will signal the advance of edge computing. This will accelerate data processing and response effectiveness. The speed this will occur will vary based on an organization's stack and sophistication.
Measurement-focused organizations will decrease content volume and increase content quality. Authority will continue to outpace SEO in the attention economy, resulting in higher engagement and outcomes for brands that put quality over quantity. PEW indicates social data has a high consumption rate; however, trust level is relatively low. This is likely related to evidence that bots promote almost two-thirds of links shared on Twitter. Trust plus social data access make it critical for organizations to work smarter online.
Data access (i.e. dark data and APIs) is evolving. GDPR regulations limit how and what communicators can measure. These limitations on raw data will illuminate the value of attitudinal data. Communication teams that can find correlations in attitudinal data and their stack will have greater insight into customer preference and the effectiveness of their communication efforts.
On Digital Marketing
Craig Greiwe
Head, Digital
Rogers & Cowan
Digital marketing efforts continue to grow exponentially, but this should be the year where we marry traditional and digital to greater results than either would have individually. The two need to stop living separately, and instead operate as two halves of the same marketing coin. The goal is to reach audiences where and how they live their lives, no matter where that is, offline and online.
The biggest shift in the last 18 months is that the C-Suite finally has come to terms with the fact that its members know digital is important, even if they're not sure what to do with it. Some of the largest and highest profile CMOs of publicly traded companies have admitted even they were not fully aware of their digital agency relationships or digital marketing operations. Now, many in the C-Suite have realized they can't just trust the "new kids on the block" to run digital for them, they need to build their own fluency, transparency, and accountability, just as they would with any other channel.
Clients and agencies have realized that digital is rife with opacity and hidden faults—and that can't last. Transparency, accountability, and proper first-party data management are going to carry the day with the best companies and agencies. Limited workarounds are already in place, but the best brands and agencies are thinking ahead to how to build infrastructure and client relationships that reflect the future of honest, open collaboration—setting trends instead of resisting them.
Dustin York
Director, Undergraduate Communications Program
Maryville University
Direct messaging services will combat the noise. As a cheaper alternative for small businesses, direct messaging services offer a trendy opportunity to engage consumers while mitigating risk. Facebook and Instagram messenger combat the de-sensitization of multiple social media notifications to provide a more personalized delivery method. For example, if a social media user posts that she wants pizza, a direct message from a small pizza shop offering a discount provides a personalized touch and increases brand awareness.
Voice will engage consumers. As Amazon largely owns the market share of voice technology, it offers companies a free and low-hanging opportunity to engage consumers because of the ease of coding for audio advertisements and reduced competition from other retailers. Since audio is consumed in a variety of methods--smart speakers, music streaming and podcasts—it allows companies to deliver the same content wrapped in different channels, making it easier for the consumer to buy into the product and give loyalty to the brand. Personalizing audio content allows companies to bring their brand into consumers' personal habits.
On Crisis
Gene Grabowski
Partner, kglobal
Crisis communications will continue to grow as part of all agencies' practices and expertise. This is one of the most lucrative and sought-after services among corporate clients and individuals alike. And, of course, crises will continue to be numerous and harder to manage because of social media and increasing stakeholder sensitivities to public statements and actions on the part of celebrities, athletes and corporations.
Kevin Elliott
Managing Partner/U.S. Director, Risk+Crisis Communication Practice
Hill+Knowlton Strategies
Social media continues to influence crisis. In fact social has become a ubiquitous force. One of the great gifts of that ubiquity is in the lifting of our expectations. The first trend that will have a growing effect on incident and crisis management and response is related to those evolving expectations we have of leaders of public companies–directors in particular. Directors now will be included in the rising expectations we're seeing the public has for civic and political leaders. Those charged with crisis planning and mitigation will need to consider the complexity of involving directors in the communication that surrounds unexpected events.
Trust Decline and Crisis
The next trend is related to the continuing decline in trust in traditional media. When you add the speed of social media to a growing contempt of traditional media, the challenge to communicators is all the greater.
Organizations are going to have to develop the capacity to communicate more directly (and verifiably) with the audiences they most need to reach when an incident erupts. We've seen the onset of some of this in the last year with the wildfires in California. I received four to six text messages daily from two local offices of emergency services on the Camp Fire's progress. The information was not great, but okay. Importantly, it was timely and from sources that seemed to have real insight into a chaotic situation.
Most of the companies I work with aren't yet ready to fully engage their directors and they aren't really yet able to do one-to-one communication in the worst of times. But this is where we're heading. Those who get there first will be ahead of the curve.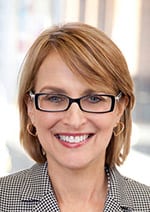 Deborah Brown
CMO/Partner
Peppercomm
Two-thirds of CCOs and CMOs are unprepared to deal with a societal crisis, recent research shows. I think a few more companies may proactively prepare in 2019, but few will actually have stress-tested their protocols and processes, leaving them incredibly vulnerable. After all, what good is a crisis plan if it's not tested?
We will see more board directors, chief risk officers, chief legal officers and other high-level corporate executives start to include societal crisis preparedness as part of their job description and fiduciary responsibility. I hope I'm correct. Omitting these C-Suite members could result in unnecessary, disastrous consequences.
Next, we will see a dramatic increase in employee activism, as a result of societal issues. It is clear employees understand the strength their collective voices and actions are having on their organizations. 62 percent of employees expect their employer to take a stand on important issues, according to a Glassdoor survey. I wouldn't be surprised if this increases in 2019. As a result, organizations need to be prepared to avoid being blindsided.
On PR Agencies
Craig Greiwe
Head, Digital
Rogers & Cowan
Increasingly, major corporations are consolidating operations with single agencies, but insisting that those agencies provide cross-functional teams regardless of individual company boundaries. Brands want the best team. It doesn't matter how small or large the account. Real marketing demands innovation and expertise in consumer engagement, no matter where consumers live their lives or how we reach them.
Gene Grabowski
Partner, kglobal
Corporate and organization spending on PR will rise vs 2019, but increasingly it will be broken into individual projects, each with a budget and specified timelines that are shorter than one year. Long-term PR contracts will be harder to come by for agencies of all sizes.
Mid-sized agencies that are nimble and whose fees are relatively modest will continue to prosper at the expense of larger agencies. The largest firms will struggle to maintain profit margins better than 10 percent and will be looking to cut costs through layoffs, office-sharing arrangements and open-office environments.
There likely will be more consolidation as larger firms seek to grow by acquiring mid-size and small firms.
On Financial Deals
Rick Gould, CPA, J.D.
Managing Partner
Gould+Partners
Several PR M&A trends will drive an increase in deals in 2019 to address the disruptive impact of digital and data analytics. Aging baby boomers and Gen X'ers who own firms are ripe to sell to get the larger infrastructure, technologies, systems and financial resources to serve client appetites for integrated traditional and digital services. The bigger-is-better model provides the necessary investment capital, while maximizing profitability and building value.
The number of deals is less important than the number of quality deals. Small bolt-on or acqui-hire deals will continue in 2019, though. We're also seeing millennial owners with a build-to-sell strategy; they want to sell by the time they are 40 years old. They seek funds to achieve other life goals or take on bigger challenges with a larger firm. In 2019, buyers will be much more focused on assessing the human capital of target firms and ensuring that they retain top talent post-acquisition.
On Content
Erin Flior
Senior Director, Digital Communications
Cystic Fibrosis Foundation
What's tried is true. In an increasingly crowded digital landscape where pay-to-play has become a necessity for content being seen at all, earned media will see increased prominence in the communications toolbox. 2019 will be a year of striking a more thoughtful balance between digital priorities and earned opportunities.
User-Generated Content and Influencers
User-generated content and brand evangelists will cement the power of brand authenticity. Brands have been leveraging paid brand ambassadors for years, but in the wake of social platforms ever de-prioritization of brand content in favor of individual users, the ability to inspire user-generated content and brand evangelism will enable the next group of beloved and influential brands, organizations and movements to stand out from their competitors.
Brian Fanzo
Influencer and CEO, iSocialFanz
Episodic content will be the focus in 2019. It's no longer about creating content for content's sake, rather the point is to create content that has a strategic focus and a certain number of episodes. This allows the creator to manage expectations and create consistency with the audience.
On Media Relations
Michael Smart
Principal, Michael SmartPR
In 2019, media relations pros will be forced to expand their definition of media to include any outlet that has the trust and attention of a key audience. An over-reliance on traditional media will prove futile, as there are now six PR pros for every journalist. Savvy pros will be turning to such unorthodox outlets as association newsletters, other companies' content marketing output, and consultants' podcasts yet achieving greater impact. They will also improve results by zeroing in on the new digital-only outlets that are laser-focused on narrower audience segments than most pros are used to targeting.
Michael Lewellen, APR
VP, Corporate Communications
Portland Trail Blazers and Rose Quarter
In 2019, we will continue to see the rise of verifiable social media posts – particularly Twitter and Instagram feeds – as an impactful means for corporate announcements to the public and media. The traditional media release isn't dead yet (thankfully), but it can no longer serve as the stand-alone announcement method to generate earned media coverage. Journalists face intense pressure from editorial leadership to create blog content every day. For that reason, providing key media contacts with a steady diet of legitimate content, even if not necessarily media release-worthy, could win friends around the newsroom.
On Health Care Communications
Gil Bashe
Managing Partner, Global Health
Finn Partners
Pharma companies, payers and providers will work to lower the barriers to greater use of digital therapy. The first step is building a wall separating FDA-approved digital companion therapeutics from 400,000 easy-to-download-and-forget, feel-good medical apps. Once physicians increase the use of FDA-approved digital therapies, more digital companies will go the FDA approval route.
In a world where value and outcomes dominate, more companies will tap tech to improve patient health and secure reimbursement. Tech PR firms either will become health-savvy fast, or see this business shift to agencies with solid tech-health chops.
Hospital PR soon will get a reboot, especially community hospital systems that will become smart-tech ready. In fact, everything in medicine will need to be smart-tech ready.
Patients will no longer be tethered to wires and monitors that sound alarms. Wireless sensors alerting house staff to medical urgencies and offering quick diagnoses will replace today's furnishings. These get-smart hospitals will suddenly compete with slow-to-move medical centers. Communicators will need to show how innovative hospitals provide everything from great staff to hi-tech décor.
On PR Education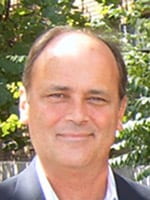 Larry Parnell
Associate Professor/Program Director
Master's in Strategic Public Relations
The George Washington University
We'll see PR education moving to the more practical and applied side of the ledger vs. solely concentrating on mass communications and theory. While theory and mass communications remain essential building blocks–and should be reinforced and underlined in a graduate program–students with a classroom-only perspective on how PR/Public Affairs is practiced will be behind those who've had exposure to professionals in a brand, agency or non-profit setting.
I'd like to see students at all levels be taught to be more strategic in their approach to communications planning and execution. This should entail an understanding of the basics of business, including finance and government/politics. These are key stakeholders that influence companies, clients and/or causes daily. A 360-degree frame of reference is essential to be effective and succeed as a strategic advisor over time.
Anthony D'Angelo
Chair, PRSA
Professor of Practice, Syracuse University
Newhouse School of Public Communications
As we know, PR professionals must be able to construct organizational narratives that engage audiences. I think 2019 will see academic programs accelerate their emphasis on strengthening narratives through video, and on bolstering results by applying social analytics to effectively plan, direct, monitor and evaluate the commmunicator's work.
On Strategic Communications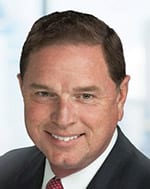 Robert Hastings
CCO/Chief of Staff
Bell
We'll see continued convergence of various communications disciplines into strategic communications functions that help win business, shape the environment, influence attitudes and behaviors and, most important, the actions of customers and stakeholders. The disciplines of marketing, advertising, PR, and government relations, among others, will integrate into new multifunctional teams that synchronize the organization's messaging–its words, actions, and imagery– to accomplish its strategic goals. PR pros are the best prepared to lead these new functions.
On Diversity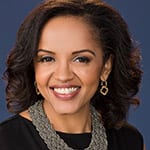 Rosemary Mercedes
CCO, Univision
Behind the headlines of divisive politics, mass migration and worldwide tensions, are people who fundamentally want to be seen and heard. The rising generation is not accepting their parents' cultural norms.
Whether looking at the #MeToo Movement, which has cost hundreds of male CEOs their jobs (with women replacing nearly half of them); or the 2018 midterm elections, which paved the way for a record 42 Hispanic members to enter the 116th Congress in 2019; or calls from leading marketers, who in 2018 bravely and plainly stated, "If you are not doing multicultural marketing, you are not doing marketing;" the conversation on diversity and culture has arrived as a strategic opportunity for communicators and marketers.
If 2018 underscored the importance of diversity in nearly every aspect of our society, then 2019 will continue to challenge brands, agencies and corporations to expand the focus from diversity to inclusion and a new emphasis on celebrating culture.
I suspect leading global brands will continue to use their leverage and size to demand nothing less because they see the power of diversity, inclusion and culture in driving engagement. As the storytellers in our society, communicators can play a pivotal role in evolving the diversity conversation and expand the aperture where more consumers can be seen and heard in our work in authentic celebration of culture.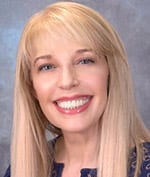 Sharon Fenster
President, PRSA-NY
In 2019 I see the trend toward brands mandating greater diversity and inclusion on their PR teams growing. RFPs increasingly will require demonstration of robust diversity from PR firms as some brands create products that appeal to diverse groups. As a result there will be increased pressure for diverse PR talent. Brands will be shifting their view of diversity and inclusion to serve customers as well as talent.
With the rise of the #MeToo Movement, more men will be encouraged to become agents of change in PR. Up until now, the focus was on compensation and gender parity in PR's C-Suite. In 2019, men will be urged to become proactive mentors of women.
NOTE: This content appeared originally in PR News, December 4, 2018. For subscription information, please visit: http://www.prnewsonline.com/about/info
CONTACTS: www.isocialfanz.com afitzpatrick@dglaw.com rick@gould-partners.com anthony.dangelo@prsa.org sharonfenster@gmail.com lparnell@email.gwu.edu george@circa.edu. gene.grabowski@kglobal.com sdewaal@rogersandcowan.com shelcie.kalinowski@hkstrategies.com michael@michaelsmartpr.com dbrown@peppercomm.com kiley.ribordy@walkersands.com abowins@theesa.com rmercedes@univision.net michael.lewellen@trailblazers.com rhastings@bellflight.com brianp@oceanaero.us