[Editor's Note: In the Young Voices series, PRNEWS profiles new communicators who discuss their views, skills and what they wish they'd known before beginning work. If you'd like to suggest a communicator to profile (fewer than 10 years of PR experience), please contact: Nicole Schuman ([email protected]) or Seth Arenstein ([email protected]). Today's profile is Kristy Lucero, a senior account supervisor at Lovell Communications in Nashville, Tenn. See the previous article in this series.]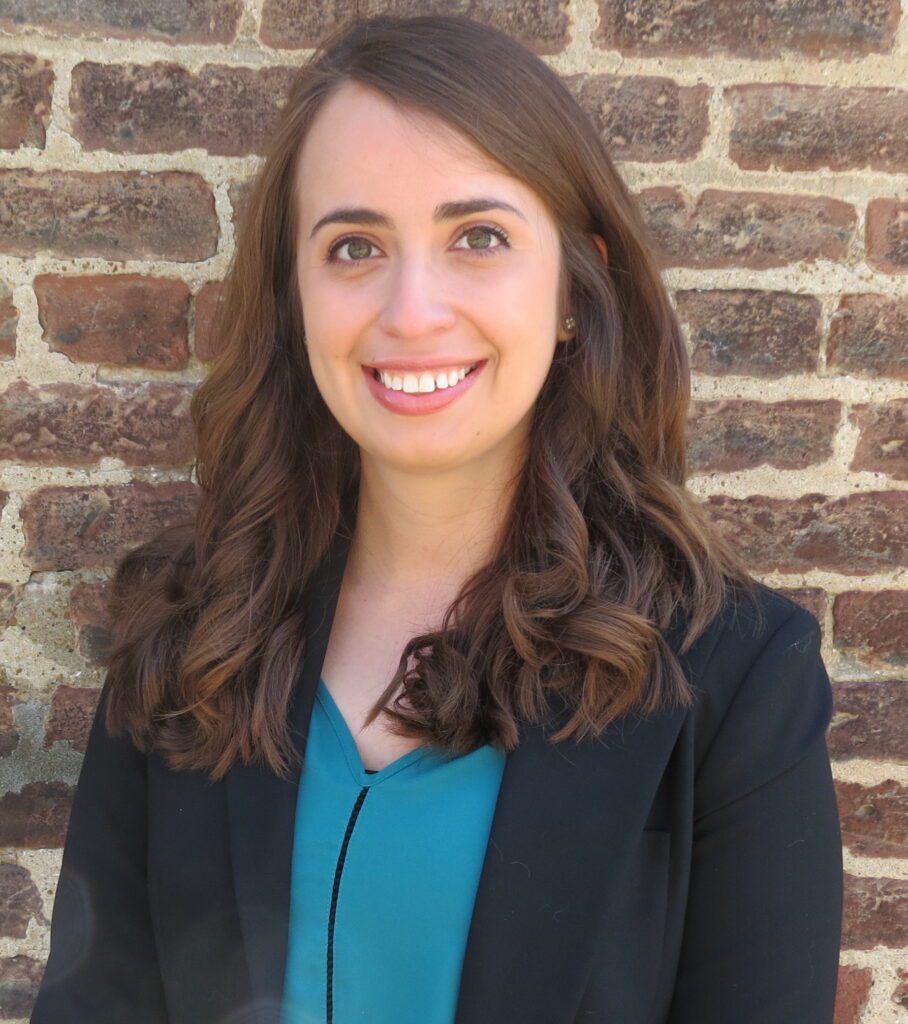 Kristy Lucero knows the importance of PR. In her current role she's focused on developing and implementing communication strategies to meet the needs of healthcare companies. It almost goes without saying that much of her attention is on COVID-19. Several companies she works with are addressing rules and regulations for vaccination requirements in the workplace.
"I'm working with them to develop and distribute employee communication that address the most up-to-date information," she says.
Lucero started college as a broadcast journalism major, but she's happy with her pivot to PR.
"The pandemic has given me a renewed appreciation for my career and its impact," Lucero says. "PR can be fast paced and, at times, stressful, but what better way to see the importance of clear, impactful communication than during a time when peoples' well-being depends on access to updated information?"
And COVID's ever-changing status has given Lucero a great lesson in strategic flexibility. 
"We're having to communicate as research and strategies are being developed nationwide, so employers don't have all of the answers yet, and that's hard," she says. "Many communicators are also having to adapt their distribution strategies for an increasingly mobile workforce. In health care, a good portion of the workforce has always been in the field, so as an industry we've always had to rely on multiple methods of communication to reach our audiences."
Internships Deliver
Many young PR pros aspire to the more flashy sectors—entertainment, sports, travel—but Lucero credits internships, particularly with agencies, for shifting her focus to health care. 
"I highly recommend doing as many internships as possible while in college," Lucero says. "Getting real-life experience while you learn the fundamentals of the discipline makes your learning experience so much more impactful, and it also gives you the chance to figure out what you like to do."
She believes students can get exposure to different aspects of PR at agencies. "Whereas in-house you might get hired for an internally or externally focused role and miss out on the chance to experience other aspects of the discipline."
Finding a Voice
Lucero also credits internships with building confidence. 
"I think one of the scariest things for a young PR pro is feeling confident enough to speak up and share your perspective with the team and/or clients," she says. "My internship experiences gave me good background knowledge and exposure to common PR practices and tools, so when it came time for me to step into my first full-time position, I felt confident enough to ask questions and speak up when I needed further clarification or support."
And while interning can be intimidating, Lucero says keeping quiet and doing only assigned work shouldn't be a crutch to lean on. 
"As I've progressed in my career, I've learned that the people who speak up and express interest in learning different things are often the most successful," she says. "Agency folks are so busy a lot of the time that they welcome the reminder that you're there to lend a helping hand. If you take initiative as a young PR pro, the sky's the limit in terms of what you can get back from those who are there to help develop you."
A Social Shift
Because of her extensive COVID communication work, Lucero is no stranger to misinformation, particularly on social. She sees public uncertainty and mistrust of media as one of the most important issues in PR. 
"It's as important as ever for communications professionals to do their due diligence to ensure the messages they are disseminating are clear, correct and reaching audiences where they are."
Still, she acknowledges social is a useful way to communicate with the 30-and-under crowd. As a result, PR pros should not ignore social platforms as a primary information-delivery tool, Lucero says. 
"No longer are social platforms just places to share news—often news breaks there first," she says." I think PR professionals need to start focusing more proactively on leveraging social and digital tools to engage with younger audiences, and that means doing more than just pushing out content. They need to be thinking creatively about how to spark conversations and encourage collaboration via social platforms."
That could mean there's more to delivering information than just pitching reporters on Twitter. This year communicators might take a chance and start a TikTok account, much like the Red Cross, if they feel it meets audience needs.
If anything, Lucero's approach offers insight for veteran PR pros to reach out to younger counterparts for ideas. There's a whole new generation of voices eager to help.
Nicole Schuman is a reporter for PRNEWS. Follow her @buffalogal