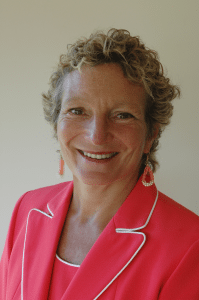 PR measurement may seem like a huge undertaking and many PR pros might not consider themselves data scientists. But that doesn't mean you can't find meaningful correlations in your PR data.
Take it from Katie Delahaye Paine, a PR News Measurement Hall of Famer also known as The Measurement Queen, who has been a pioneer in the field for more than two decades. Her books on the subject are considered required reading for anyone tasked with measuring PR and social media. Over her career, she has founded three measurement companies and her latest, Paine Publishing, is dedicated to turning more PR pros into measurement mavens.
We recently spoke with Paine—who will be speaking and leading an interactive workshop at the Measurement Boot Camp, Nov. 9 in NYC—about how PR pros who may not be math-inclined can still find the right metrics and translate them into business success.
PR News: How has measurement strategy changed in the past six months?
Paine: The last six months have seen a major shift from outtake measures like awareness or, God forbid, impressions, to business metrics like goal conversions, as well as an increased emphasis on competitive measures like share of addressable market, share of influence and share of desirable voice.
PR News: What is the biggest misconception people have about using analytics to measure their communications strategy? 
Paine: That it takes advanced mathematical skills. Correlation is a simple function in Excel, you can do a scattergram to see if there's a connection between two data streams. The other major misconception is that the data isn't available. The truth is that PR people seem reluctant to ask for the data they need. Sure, PR may not have all the data, but sales, customer service, marketing, market research and competitive intelligence departments almost always do.
PR News: What's one simple change communicators can make to avoid vanity metrics?
Paine: Take someone in finance to lunch and learn how your organization makes money. Communicators need to understand the business operations first so they can measure their efforts relative to business metrics. Then eliminate all vanity metrics from your report. The truth is no one cares about them but you. I have a ton of senior leaders tell me "I don't believe those metrics, because all they ever do is go up."
---
Learn more from Katie Paine at PR News' Measurement Boot Camp, Nov. 9 in NYC, where communicators from Google, Etsy, SAP, Lymphoma Research Foundation, UBS and Edelman Intelligence (to name a few) will share their insights.
---
PR News: How do you see measurement strategies evolving over the next few years? What can we expect for the future?
Paine: We've already seen a shift to hard metrics like goal conversions and lead generation. I think the next phase will be to measure PR by its success in risk management and brand damage prevention. Already we've seen COOs, finance and risk managers express interest in communications metrics as a way of understanding threats and opportunities that their businesses face.
PR News: What do you hope attendees at the Measurement Boot Camp will take away from your workshop on November 9?
Paine: A better understanding of how their efforts contribute to the success of their organization. I really hope that in my session I can get them to eschew vanity metrics and move to true business impact.
Connect with Katie: @queenofmetrics
Connect with Samantha: @samantha_c_wood