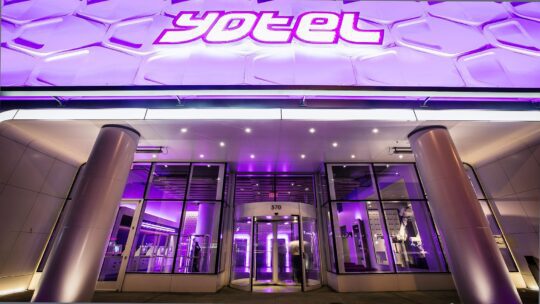 [Editor's Note: You think your job's difficult? Olivia Donnan leads communication and social media for a hotel company with 22 global properties and–Recession be Damned!–wants that figure to reach 50 within three years.
We asked Donnan, YOTEL's VP of brand & communications, about how her modest HQ team of six communicators creates PR strategy for 22 hotels in dozens of markets in several countries. Donnan tells us it's constant communication, a lot of travel and flexibility.
Her remarks were lightly edited.]
PRNEWS: What are your top communication goals in your new position?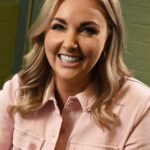 Olivia Donnan: Education and relevancy.
We are at a really interesting point in our lifecycle at YOTEL. We have had explosive growth over the last five years and entered new markets and created quick awareness.
So, now we are focusing on our communications to educate consumers on exactly what makes YOTEL different.
We want to build an understanding of the brand, which results in guests choosing us for the experience we create.
We're aiming for quality over quantity, where we can really drive home how we challenge the status quo of the hotel industry.
The travel press will always be our closest partners…we have programming and partners that span music, art, fashion, beauty and wellbeing. They enable us to reach lifestyle press and new consumers to drive brand preference.
Expanding on these partners and creating new guest experiences that drive communication is key.
PRNEWS: Some of what makes YOTEL different is the futuristic design of the properties, the self check-in, calling guest rooms cabins and some other high-tech features. Clearly, YOTEL projects fun in its messaging. How do you make sure the tone of your messaging fits in light of a world situation that's not always fun?
Donnan: It's a lot of making sure that what you're putting out there is sensitive to certain issues. So, you've got to make sure your cleanliness messaging is in there and the safety message.
And maybe it's not big parties on hotel rooftops anymore. But it's more that we have a product that is super flexible to the way you want to travel.
On the other hand, people want to get out there and travel, though they're under a little bit more caution and financial pressure. And having a relatively simple message of we're here to support travel again, and we want to make it easier for you, is is working at the moment. It is kind of pulling it down to a simpler level.
Pre-pandemic some of the communication was a little more gimmicky. We were desperate to make news. Now, you've really got to think about what consumers want and how their lives have changed and just helping them.
PRNEWS: What is your biggest hurdle?
Donnan: The mixed levels of brand awareness, which depends on the market and how consumers have come to know YOTEL.
We have three brands. So, some customers find us through needing a last-minute layover in Istanbul Airport. Others know us through Deck 12 in Boston, which is their weekly post-work drinks spot. And then lots of people in NY walk past the iconic [YOTEL] purple façade on 10th Avenue in New York City.
With strong awareness in markets like New York, London, Edinburgh and Glasgow, and lower awareness in new territories we are entering ,we need to develop and execute a communications strategy that can cross the awareness delta in different markets but still tell the right brand message, whether it's your first time hearing of YOTEL or you know it inside out.
PRNEWS: YOTEL is in uber-expansion mode. You have 22 properties and want 50 in three years [see chart]. Do you get a lot of questions about growing during a possible recession?
Donnan: I wouldn't say a lot of questions, but it's definitely on people's minds. In general, the past two years have been tumultuous for the hospitality industry. So, questions or concerns around growth flow from many factors: supply chain, staffing, COVID, travel chaos, political unrest, etc.
PRNEWS: How do you answer those questions?
Donnan: We show how we drive growth, which at this stage is primarily through conversions of existing hotels coupled with our new YOTELPAD brand targeting the extended -tay market.
Both are driven by market factors: consolidation in the industry and demand for a longer stay product.
So, this type of growth allows us to look at projects we previously were unable to. This, coupled with our focus on a lean operation, efficient design and smart use of technology make us better prepared to handle a downturn in the market, which we've proven by signing seven new projects during COVID.
PRNEWS: You've worked at several iconic companies. What communication lessons transcend your jobs?
Donnan: It sounds very basic, but the first lesson would be always, always read/listen/watch the news.
As a business with bricks-and-mortar operations in multiple countries and territories, it is crucial to know what's making headlines around the world. You need to know it for your campaign messaging, for briefing your execs and speakers and for the challenges and pressures your teams are facing around the world.
There is no replacement for it.
PRNEWS: How do you that at YOTEL? 
Donnan: Again, it sounds basic. It came down from the CEO. We have a WhatsApp group where the whole [HQ] team is sending cool, interesting [news articles and other] things [to the channel]. Our agency partners [also] send around clips weekly. What they're seeing from competitors and other markets. And so it is constant communication about what's going on in the industry as well as the media industry.
PRNEWS: Other lessons?
Donnan: Communications doesn't work in a silo. PR is an integral part to a wider brand strategy and when it works together with social media, creative identity, experiential, paid media and brand partnerships is when you really start seeing results.
I started my career in PR, and it was the best foundation I could have asked for to learn both the hospitality and media industries. I've found that when I started to expand in roles–be it taking on a new discipline myself or bringing other teams in the marketing mix into the communications conversation–is when you build a cohesive strategy and see brands grow.
PRNEWS: As you said, the hospitality industry, like many others, is concerned about supply chain issues, a potential recession and COVID. How have you factored these into your work?
Donnan: We are hyper-aware of the many pressures on the industry. We treat those with the appropriate levels of sensitivity in our communications.
But we are also a brand that aims to entertain, inspire and create fun for our guests. After years of negativity and disruption, consumers are craving positivity with the correct tone. We are here to support the return of travel in our communications and create memorable guest experiences.
PRNEWS: How do you make sure YOTEL's communication (internal and external) is authentic to audiences in various countries?
Donnan: Having the awareness to recognize that a global role does not mean you can do it all or know it all is vital!
To truly do what's right in each market you need a network of trusted partners and colleagues. They speak the languages, know the media, understand the trends and what works and doesn't.
What we ensure is that the global strategy we create is done in partnership with [local teams] and can be adapted market-by-market while keeping it authentically YOTEL.
That goes for everything from design to operations.
PRNEWS: Break that down a bit. How do you keep communication consistent globally and your HQ team and on-site teams on the same page?
Donnan: We start with a lot of travel. You've got to get out and meet people. And you've got to see their hotels and build trust and rapport with each of your GMs.
Our structure is we have somebody in Europe and somebody in the U.S. who bring news from the hotels back to me and my team in the headquarters. And so it's lots of communication. Calls and video calls and talking all day every day.
Communication is making sure that that doesn't just stop at the above-property team. That word goes down to the hotel teams, so it can become a two-way conversation.
PRNEWS: Talk about consistency.
Donnan: Part of our job above-property is maintaining consistency. If you have 22 different hotels choosing their own communication strategy, you dilute the brand.
So, if our positioning is to challenge the status quo of the traditional hotel, we must make sure we're flexible enough for hotels to interpret this for themselves. If you narrow your positioning too tight...you're trying to box different markets into something that doesn't really work.
So, you've got to keep it open enough that it feels right for the brand, but broad enough for each market globally. Challenging the status quo in Singapore is very different from challenging the status quo in Manhattan.