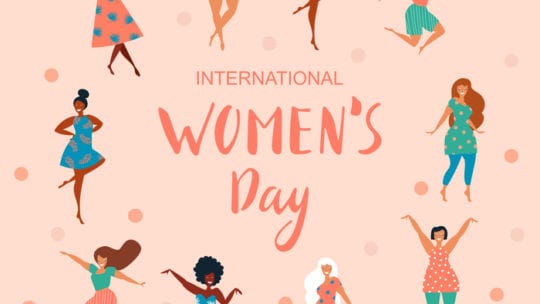 As International Women's Day 2020 approaches, it's important to consider women's many accomplishments. The U.S. is home to 12.3 million women-owned businesses. Women hold 52 percent of all management and professional-level jobs.
Despite this, issues remain.  One of those issues has particular relevance for PR. A recent study shows women were quoted in just 33 percent of U.S. media coverage during the last six months.
Even though there are millions of qualified women, they're often skipped over as sources. The inequality of women storytellers is not only a media issue. This disparity slows progress toward goals such as equal pay and diverse C-suites. In addition, it limits the number of role models young girls can look up to in their career journeys.
As gatekeepers between the media and spokespeople, PR has leverage. It can change things in what sometimes is referred to as the Say Gap. Below are several steps to take.
Equip the Experts
Despite their knowledge, some women leaders lack media and presentation confidence. PR pros who offer media training can help these women.
But beyond working on best practices for interviews and live presentations, consider exploring the individual's background. This could lead to areas of expertise that the potential speaker had not considered part of her playbook. Such exploration could unlock additional opportunities to speak.
Organizing as an industry to consider the gender imbalance in media could fast-track women to spokesperson status. For example, PR Council is offering media training to 5,000 women this year. Members are encouraged to offer at least one free media and presentation training to a female business owner, community leader or academic. One of the goals is to help women who might lack budget for this type of counsel.
In addition, young women and girls, particularly at the university and high school level, could benefit from media training. Industry organizations, especially those with a large population of women of color, could collaborate with universities by providing agency leaders as guest lecturers. Women studying PR, communications and journalism would be a top focus. Consider, though, training women in other industries. These women likely receive little-to-no training in communications.
Walk the Walk and Prove It
PR needs to lead by example. It's one thing to root for gender-equality, and another to effect change in our industry.
There are countless opportunities for thought leaders within PR. While women dominate industry jobs, PR's media conversation does not always accurately represent industry demographics. PR Council is urging members to select a new woman spokesperson from their company. In addition, arrange at least four speaking opportunities for her this year.
And measure. Tracking wins for female spokespeople is vital to ensure progress against the initial audit.
Grassroots Storytelling
The oldest of all channels, word-of-mouth storytelling, can't be overlooked. One-on-one mentoring is the most available and, in many cases, the most powerful avenue to inspire young women to become tomorrow's experts. Industry organizations can provide opportunities for sharing career stories and leadership tips.
It can be as simple as keeping your doors open to younger women or offering to chat with students at local universities. Encourge clients to do the same within their fields.
Cheryl Gale is a director of PR Council and president, March Communications