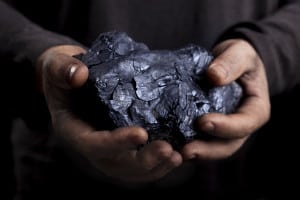 No Coal in Edelman's Stocking: There are plenty of PR lessons in the news surrounding Edelman's decision to end ties with coal producers and climate change deniers. Edelman's decision comes after a 2-year internal review. The Guardian reported the story last week after obtaining internal documents that it confirmed with Michael Stewart, Edelman's president and chief executive for Europe. "On climate denial and coal those are where we just said this is absolutely a no-go area," Stewart told the Guardian. Mr. Stewart led the internal review. Stewart added that Edelman also is taking a stand against spreading doubt about climate change and using fake front groups to influence the debate. "When you are trying in some way to obfuscate the truth or use misinformation and half-truths that is what we would consider getting into the work of greenwashing, and that is something we would never propose or work we would support our client doing," the paper quotes Stewart as saying. "Greenwashing, fake front groups, anything like that is completely inappropriate." Interestingly, the story behind the story began when a small environmental group in Alexandria, VA, The Climate Investigations Center (CIC), found Burson-Marsteller was representing Peabody, the world's largest private coal company. Through a bit of online sleuthing, CIC found BM's fingerprints on a Peabody affiliate's website. Armed with that information, CIC sent a 5-question survey "to the 25 largest" PR firms, asking them about their work on behalf of coal and other fossil fuels, the group's executive director Kert Davies told us. Edelman's then-U.S. president/CEO Michael Hass sent an email to staff alerting them to toss CIC's survey and not answer its questions. By mistake the Hass email ended up in the inbox of CIC's Mr. Davies, who relayed that explosive tidbit to the Guardian, along with news that just 10 firms responded to his survey. The Guardian then amped up the heat on Edelman and other PR firms about their work with climate deniers. It should be noted that Edelman has worked on several pro-environment campaigns and has adopted an internal carbon accounting system. In addition, five PR firms told CIC's survey they wouldn't work with clients who deny human-caused climate change or block carbon pollution regulations. Those firms are: WPP, Waggener Edstrom Worldwide, Weber Shandwick, Text100 and Finn Partners. Eventually the saga came to last week's news about Edelman's decision on coal, which leaves Davies "cautiously optimistic…it's significant…and definitely gives you hope that a company can adjust…if Edelman is willing to draw this line in the sand I wonder how other big PR companies will move forward on this issue," he says. "Will someone else pick up coal's [PR] business?" Incidentally, Davies says he's going to send out his survey again to those who failed to respond the first time.
Brian's Back: Public relations and communications certainly can influence how long a scandal can damage a brand's reputation. Apparently the PR team at NBC News did its job well. Just more than six months after exiting his job at "NBC Nightly News" as anchor and managing editor (PRN, Feb. 16, 2015), Brian Williams will be back in the chair, but not his old chair. He'll debut Tuesday on MSNBC, anchoring breaking news coverage of Pope Francis' scheduled visit to the U.S.A. Interesting move, pairing one of the most honest, down-to-Earth Popes with the less-than-truthful Mr. Williams. – After completing an internal investigation, Subway acknowledged it indeed received a serious complaint about spokesperson Jared Fogle back in 2011. The company says, however, the complaint failed to imply that Fogle was involved in criminal sexual escapades. As we reported (PRN, August 31, 2015) the company acknowledged it was investigating an alleged 2011 complaint. The complainant was then-journalist Rochelle Herman-Walrond. Herman-Walrond said she worked with the FBI to record Fogle saying he was interested in engaging in sex with minors. Subway's latest statement said it reviewed more than 1 million online comments and interviews with present and former Subway employees and those of an advertising fund. The company statement also said it regrets that the complaint was "not properly escalated or acted upon." Subway's investigation "found no further evidence of any other complaints of any kind regarding Mr. Fogle that were submitted to or shared with Subway," the statement said. Another complaint against Fogle allegedly was brought to Subway in 2008. Fogle has agreed to plead guilty and is scheduled for sentencing in November.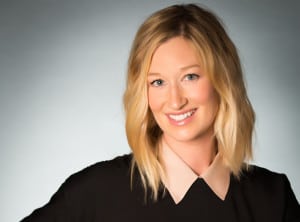 People Moves: Skydance Media named Shannon Olivas SVP, corporate communications. Olivas' background includes seven years in corporate communications and investor relations at DreamWorks Animation.­ Former House member Anthony Weiner (D-NY) had a brief tenure at PR firm MWW. After just a few months, Weiner resigned as a public policy expert, allegedly due to his presence being a distraction to the firm, a report last week at nypost.com said. He'll be starting a company to work on reforming NY State's constitution and other issues.
This article originally appeared in the August 21, 2015 issue of PR News. Read more subscriber-only content by becoming a PR News subscriber today.