How to Use Instagram to Get Closer to Your Audience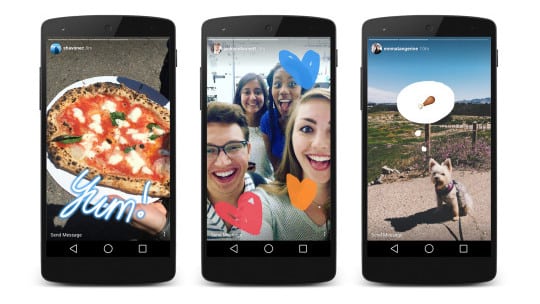 On-demand webinars are available for one year after the live webcast.
At this Oct. 27 webinar, we'll discuss the tools and strategies you can utilize to engage with your followers in a new way, plus reach new Instagram users. What content do its 500 million+ monthly active users expect? What is working for top brand communicators? How can you capture an audience and keep them coming back for more? We'll take on all these questions and more.
Instagram Stories has a few advantages over Snapchat: The layout is simpler. The user base is bigger (300 million daily active users vs. 150 million). There's built-in Facebook integration. The drawing tools are more advanced. And if you already have an Instagram presence, it's much less of a leap.
What You'll Learn
Develop visual ideas for Instagram, even if you're with a b2b brand or nonprofit organization
Understand and appreciate the differences and similarities between Instagram Stories and Snapchat
Find and work with influencers and thought leaders who will share your content on Instagram
Get the most out of Instagram Stories even as a one-person team
Share content across platforms to maximize viewership
Measure Instagram's value for your brand
Share your organization's behind-the-scenes content on Instagram
Capture visual moments that humanize your brand
Who Should Attend?
Instagram Stories presents communicators with an array of new opportunities to reach their audience. Chances are, you are already on Instagram and have an established follower base. With Instagram Stories you can share more content without overwhelming feeds,  incorporate more video and have tools such as stickers and filters to create unique content.
If you spend at least a quarter of your time in any of these areas, you should attend this webcast:
Community Relations
Corporate Communications
Corporate Social Responsibility
Crisis Management
Digital Communications
Media Relations
Philanthropy
PR Firms
Public Relations
Public Affairs
Research
Social Media
Register Now
Registration Fee: $399 per site - CDs available for purchase
For questions regarding this webinar, contact Rachel Scharmann at rscharmann@accessintel.com; 301-354-1716.
If you are having any technical difficulties or need assistance meeting these requirements, please contact our Technical Support Center at 1-866-709-8255 or click here.
Each "Webinar Only" registration comes with access to the archived version of the program for one year, the materials provided by the speakers and a personalized certificate of completion for attending the Webinar. Should you wish to retain access to the training for more than one year, the CD is also available on its own or as a package with the online access.
PURCHASE NOW On-demand webinars are available for one year after the live webcast.
Questions
Webinar Questions
For questions regarding this webinar, contact:
Carol Brault
cbrault@accessintel.com
(888)-707-5814
Technical Difficulties
If you are having technical difficulties or need assistance, please contact:
Technical Support
tsc@talkpoint.com
1-866-709-8255
View the list of complete requirements and instructions for how to access webinars here.