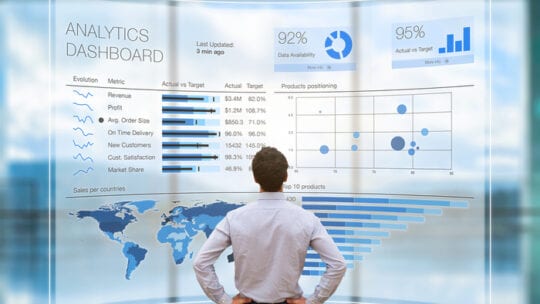 The notion of the rise of the machines may turn some people off to artificial intelligence. However, AI does not exist as the perfect solution for anyone's needs; instead it provides a helpful boost where needed, particularly for PR. 
During an Aug. 25 webinar hosted by PRNEWS and Signal AI, "Don't Wait for the Future: How to Leverage AI and Technology to Boost PR Productivity Today," panelists discussed the benefits of including AI in their communications strategy. Speakers included Matt Brown, president of Americas & Asia-Pacific for Signal AI; Michael Kaye, global communications and public relations manager at OkCupid; Ayaz Malik, enterprise marketing excellence manager for Roche Diagnostics Corporation USA and Hillary Ziegenhagen, senior vice president, head of digital strategy at Prosek Partners.
A Sea of Information
In the past, most communicators only had to worry about traditional PR for monitoring and measurement. How many papers did an article appear in? How many TV spots? Now, with social media, e-newsletters and endless opportunities for OTT, podcasts and other digital channels, the job has become a mammoth task. 
Because of the speed and density of information, companies have the opportunity to be more data-driven, said Brown. However, there are also more risks that a single news story could take off into a multitude of directions, tarnishing a reputation—and fast.
Brown shared one example of how a brand measured sentiment  over a one-month period in regard to the Black Lives Matter movement. The Signal platform provided results in seconds, for what used to take days, or even weeks, to measure manually. This serves to help companies address crises of reputation in a more timely fashion.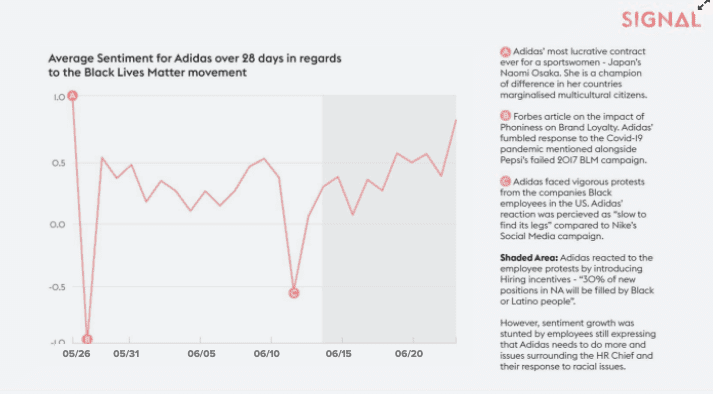 "It's easier to formulate a strategy, and act on it," Brown said. "Just one article...can really move a needle."
Leveraging AI for Clients
Many PR pros, like Ziegenhagen, depend on AI tools to make sense of earned media. Ziegenhagen's firm works exclusively with B2B clients, mostly in financial services. They depend on coverage that may not be tier-one media. They may appear in trade publications or e-newsletters. Prior to working with AI, their monitoring strategies were limited. 
Ziegenhagen said the job has shifted from being a media scanner to an analyst. 
"AI leaves time to identify and analyze coverage," she said. "There is still a human element in the analysis. It's brand reputation management. AI provides an understanding of what provokes negative content on clients." 
Does AI Threaten PR Pros?
"AI is not new, nor [is it[ going anywhere," said Kaye. 'It supports, rather than eliminates, PR jobs." 
AI tools can help PR pros with so many things including analytics, calendar scheduling, social posting and influencer marketing, but it still lacks the creative center of communications. 
"The core pillar of PR is being a storyteller," Kaye said. "Although AI is incredibly helpful, it still lacks creativity and imagination. For example, artificial intelligence won't be able to develop a PR campaign or interact with the media."
For more on how AI can increase productivity, click here to view the webinar for free.
Nicole Schuman is a reporter for PRNEWS. Follow her: @buffalogal