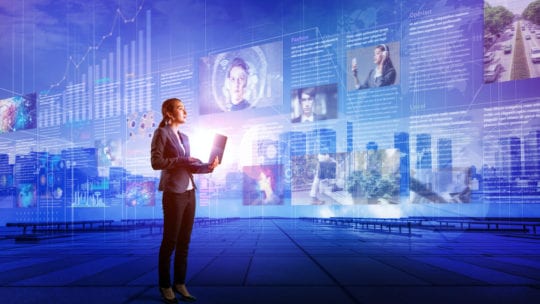 It takes two to tango. Expressed in baseball parlance (remember baseball?), when PR pros pitch, content creators must be willing to catch.
Journalists are working at breakneck speed in this devastated economy. Fortunately, so are media relations pros.
This month and last, media relations practitioners sent more pitches daily to content creators than they did in February and January, a study from software firm Propel says. In turn, journalists are opening more pitches than previously.
Doing More with Less
Indeed, Americans' consumption of news rose in March and April, though most of the stories are about coronavirus. An overwhelming majority of US adults (92 percent) said in late March that they were fairly or very closely following news about the pandemic, Pew Research Center says.  And 54 percent said the media is doing an "excellent" or "good" job covering coronavirus.
It's notable this strong endorsement comes in the wake of furloughs and layoffs, further shrinking newsrooms that were in decline before coronavirus. Nearly 40,000 US journalists and content creators have been furloughed, laid off or taken pay cuts since the pandemic began.
So, the appetite for news content has risen and there are fewer people producing it. As Lauren Young, a special projects editor at Thomson Reuters, says, "Things aren't really different [since before the pandemic], but now we are also really short-staffed."
A major question for PR pros, of course, is how to pitch at this moment? The short answer is that media relations pros should use tactics they employed prior to the pandemic, but massage them a bit. A PRNEWS media relations webinar this week will address these and other issues.
Know the Journalist
Arguably the most important tactic of media relations is to know whom you're pitching. At this moment, though, double check what journalists on your contact list are covering, even ones you know well.
For example, Young, one of the speakers during this week's PRNEWS webinar, is organizing weekly Twitter chats on Wednesdays, focusing on topics related to COVID-19 and featuring Twitter-savvy experts. Upcoming chats will cover unemployment and race/income equality. Sessions about sports, retirement, credit and real estate also are in the works, she tells us.
Before the pandemic, though, Young was editing personal finance stories, aimed at high-net worth individuals. "I was also overseeing coverage about the future of work, sustainable business and investing." Young expects to resume coverage of some of her previous beats, "but probably not any time soon."
Drowning in Email
As we noted above, the pace of Young's work has picked up, too. When we asked her about how she likes to receive pitches at this moment, she told us, "I am drowning in email. Drowning."
Despite the overload, she's still listening to voice mail. "Even though my outgoing [voicemail] message says not to pitch, it might be your best bet," she admits.
We're All in This Together
And remember, journalists are suffering through the virus like everyone else, except they're working full-time. Perhaps they're also taking care of children or other family members. Maybe they're working at a lower pay rate. It's a stressful time, as we know, so be more patient than usual.
Once you've targeted a journalist and know what she is covering currently, you have to evaluate the worth of your pitch. "Media relations pros should not hope that simply adding 'As the world struggles to deal with the COVID-19 crisis, . . .' at the beginning of a pitch suddenly makes it sensitive and relevant," says pitching guru Michael Smart, principal of MichaelSmartPR.
Not Time to Retreat
On the other hand, Smart says it's not time for media relations to hibernate. Do not assume, he says, that you can't pitch until the crisis abates. "There is a way to promote your news sensitively and appropriately during this crisis," he says. Similarly, a recent Cision study of media members urges PR pros to "be even more proactive...reaching out to media outlets…normal stories [during COVID-19] take a different turn. The possibilities are endless."
Note, though, that avoiding tastelessly trying to leverage the virus to push your company, its executives or products/services is bad form, for example.
Smart, who will join Young and Nicole Dye-Anderson, AVP of media relations and partnerships at Barclaycard, as a speaker during the PRNEWS webinar, urges media relations pros to plan now for pitching as pandemic restrictions ease.
"Many states will be opening up in the next few weeks, and people there will be ready to hear your news," Smart says. On the other hand, don't pin pitches to a specific date, he says, in case things change.
People to Illustrate Policy and Trends
For Young, the best pitches now are for broad subject experts or specific companies. They also include suggestions about people who can illustrate trends. For example, if the pitch is about food-service workers, include the names and contacts for restaurant staffers willing to talk.
In Young's case, new product pitches "are useless right now…[and] new product/pricing won't get much traction."
Seth Arenstein is editor of PRNEWS. Follow him: @skarenstein