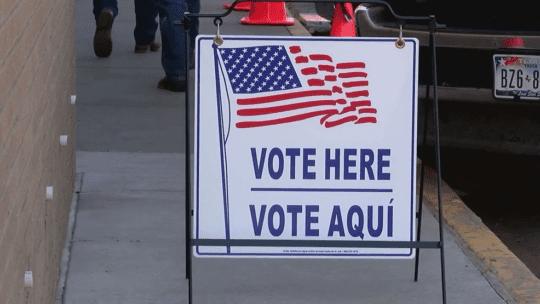 On first glance, voter registration seems like an easy issue for brands to support. Schools teach us that our ancestors died to ensure Americans' right to vote. It's criminal to waste the opportunity. The need is apparent. Just 56 percent of those eligible voted during the 2016 U.S. presidential election.
Looking at voting from a historical viewpoint, the country's founding sprang, in part, from colonists' anger when they were taxed but denied the vote. In a way, "No taxation without representation" was one of the first PR campaigns on these shores.
It's welcome news at a time when the word bipartisan is as lonely as the Maytag repairman, the House and the Senate issued resolutions recognizing today as the ninth annual National Voter Registration Day. More than that, politicians from both sides of the aisle backed the resolutions, which urge eligible citizens to register, verify that their registration information is current, and vote on or before Election Day.
Established brands, from Aflac to Walmart, are official partners of National Voter Registration Day. Even relatively new brands, such as Blue Apron, Airbnb, Lyft and Uber are onboard. In all, "thousands of national and community partners" support the day, a press release from National Voter Registration Day says.
Like a good PR pitch should, National Voter Registration Day offers data. Nearly three million voters have registered since the fourth Tuesday of Sept. 2012, the first National Voter Registration Day. In addition, the Day has momentum. Almost half of those three million registrations occurred in 2018 (865,000) and 2019 (474,000).
FAANGs Showing
Several of the big social media brands also are doing their part, running registration information atop their pages. Facebook said yesterday it's more than half-way to its goal of registering 4 million voters. The social behemoth said it's encouraged 2.5 million people to get on the rolls via Facebook, Instagram and Messenger. In addition, GIPHY unveiled a channel for Voter Registration Day. Earlier in the summer, basketball's LeBron James said he's pushing voter registration in urban areas. In November, all NBA arenas will serve as polling places.
As we said above, National Voter Registration Day seems a no-brainer for brands and organizations to support. Still, the day is not quite as uncomplicated as it might appear.
First, with seemingly every cause, organization, animal, job and food having a day—what, you didn't realize Sept. 22 also is, among many other things, Dear Diary Day, National Ice Cream Cone Day, Hobbit Day and National Elephant Appreciation Day?—it's valid to question whether or not National Voter Registration Day will, er, register with the public. Of course, we're glad to see National Voter Registration Day has a sense of (good) humor [see 3rd tweet below].
No Utopia
More than that, everything, even what seems apolitical, has a political angle. Syracuse University professor Jennifer Grygiel, makes an interesting point. "Corporations are political entities, and we should not assume that platform voter registration campaigns are being done with only public good in mind and aren't also strategic," she said in USA Today. For example, a voter push on Facebook might attract older, conservative voters. An Instagram effort, Grygiel said, could net a younger, more liberal group.
In addition, Facebook might see its voter registration effort as a way to deflect from the awful press it's getting about content policy and misinformation. Ditto for Twitter, which announced its biggest push today around registration. Grygiel also noted the possibility that Facebook will encounter regulation soon. Its voter registration push could influence that issue, she said.
On the other hand, given the hubbub surrounding this COVID-19 election and voter suppression, voter registration probably deserves a day of its own. Mover over Hobbits, ice cream cones and elephants.
Seth Arenstein is editor of PRNEWS and Crisis Insider. Follow him: @skarenstein