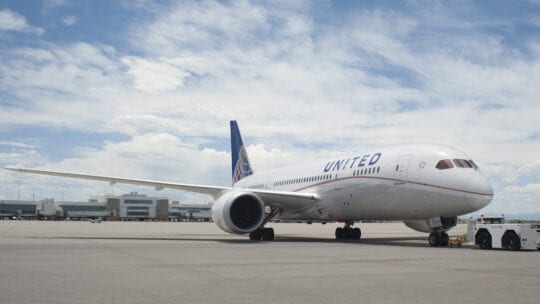 United Airlines hopes its most recent change will bring customers back. On Sunday, it announced a policy of permanently cancelling change fees on domestic flights. Gone are $200 change fees for flyers who may require flexibility due to unforeseen circumstances. 
In a news release, United CEO Scott Kirby said the company looked to take a new approach in response to pandemic-related issues. 
"Following previous tough times, airlines made difficult decisions to survive, sometimes at the expense of customer service," Kirby said. "United Airlines won't be following that same playbook as we come out of this crisis. Instead, we're taking a completely different approach – and looking at new ways to serve our customers better."
[Update, August 31, 2020, 4:40pm ET]: Late this afternoon, Delta and American Airlines joined United in eliminating change fees on most domestic flights. American took an extra step, eliminating the fees for flights to/from Canada, Mexico and the Caribbean. Change fees earned United $625 million last year.
A Good PR Move for United?
United's fee change policy may fall on deaf ears, as the carrier also announced increased capacity on flights in June—which did not include blocking the middle seat that many airlines are favoring for passenger safety. Competitors such as Delta and JetBlue continue to block the middle seat for passengers not traveling together. On Aug. 20, Delta announced it will continue to do this through the remainder of the year for safer holiday travel. 
Dr. Jan Jones, a professor in the hospitality and tourism department at the University of New Haven, sees United's change-fee drop as a bonus for travelers, but not something that will affect the airline's reputation. 
"I do not believe this will improve their overall reputation related to health concerns," Jones says. "Travelers will be thankful that United is removing these fees, but I don't believe the two items are related. While easing the financial burden on consumers is not a bad move, dealing with potential health-related mishaps is a much larger issue that still needs to be addressed."
Consumers who care about finances and those who are health-conscious are not necessarily one-in-the-same, Jones said. 
"I do not see these two audiences related. People concerned about their health and safety will care very little about a change fee."
The Price of Health
A new study by Ketchum shows 80 percent of 4,000 Americans surveyed said they are willing to pay more for privacy and distancing when traveling, with cleanliness protocols playing into their decision too.  
That said, United's decision to abolish change fees may empower consumers' purchasing options, but it also seems a half-hearted attempt at winning back health-conscious customers. While other airlines may follow suit if United's decision results in a travel windfall, quality customer service will remain a key strategy.
"I believe that companies need to make it very easy for travelers to change their plans during this crisis," Jones said. "Fee transparency is extremely important right now. People are going to need the flexibility to change their flights for a variety of reasons. The more complicated you make that, the less likely they are to choose your service."
Allowing for smooth customer transitions, paired with making safety a priority, may upstage saving a few bucks and the overall reputation of the airlines. 
Nicole Schuman is a reporter for PRNEWS. Follow her: @buffalogal