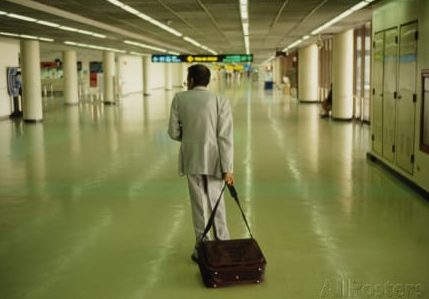 Though PR pros may think trust is the watchword of the profession, other industries also depend on it. Trust's importance spreads throughout the business world. In the airline industry, for example, Delta's unusually transparent CEO, Ed Bastian, says trust and public confidence are vital to financial recovery. This is why he's chosen to put people over profits.
Yes, you heard right. Several months back, plenty of companies issued statements along the lines of, 'The health and safety of our people and customers is our top priority.' Some actually meant what they said.
Bastian sat for an interview with NPR's "All Things Considered" recently. Those hoping he would make news weren't disappointed.
Delta is burning through $27 million daily. The goal, for now, is to break even. The obvious route, no pun intended, is to fill planes with paying passengers. Bastian is taking another path, based in part on trust. "The bottom line," he says, "is we've got to restore confidence amongst our consumer base in air travel." The path to trust and confidence, Bastian believes, is safety.
"We believe that taking care of [the] safety of our customers, as well as our people, is more important than the profits that we forgo by filling up every seat on a plane," Bastian told NPR.  "We feel we'd rather take care and put safety at the top of the priority list," he added.
Delta has pledged to book flights to 60 percent full. The dreaded middle seat, an enemy of travelers worldwide, will remain empty. The logic, of course, is that a less-crowded aircraft will make social distancing easier. Based on the consensus, social distancing, along with other measures, should lessen the odds that Delta passengers and flight crew will contract coronavirus.
A Mix of Safety and Marketing
We trust that Bastian is earnest in promoting safety, but he's also deploying safety as a marketing tactic. He's betting he'll attract passengers who...wait for it...trust Delta with their health.
Despite the reduction in demand for air travel, booking a flight on Delta might be an issue. The carrier has cut its schedule to 25 percent of its normal summer load. Your favorite 3 p.m. flight to Orlando might not be flying.
If so, try American Airlines, the world's largest by traffic. Its CEO, Doug Parker, told the Wall Street Journal recently, "Let's go fly, for God's sake." As such, he's offering 50 percent more seats than Delta, the Journal, quoting OAG, reported. Parker has added back to his fleet a bevy of aircraft. American's hub, Dallas/Fort Worth Airport, has become the world's busiest during the pandemic.
It's not that American is ceding safety to Delta. Just about all airlines are communicating their safety procedures. Delta announced a pact with Lysol recently (there's a sentence I never imagined using in my journalism career). Likewise, American is touting cleaning procedures. Moreover, airlines already are discussing post-COVID-19 arrangements.
Did you know we've been purifying cabin air during your flight since the 1990s? HEPA filters, the same technology used to keep medical environments clean, refresh the air every 2 to 4 minutes and capture at least 99.97% of microbes! It's part of our Clean Commitment to you. pic.twitter.com/LOE6S4axZY

— americanair (@AmericanAir) June 30, 2020
Again, all airlines are testing their personnel. It's not been smooth.
In his NPR interview, Bastian seemed less at ease discussing flight-crew testing. He complained it's "unacceptable" that test results take up to a week. Pushed, he admitted, "some [Delta staff] are positive, absolutely. But at much lower rates than any national average that I've seen. And those are for people that live in the airport environment."
Some are urging testing for passengers.
It's not that American is a safer airline than Delta. It's just that Parker is gambling passengers will trust a carrier whose aircraft could get jammed. Other airlines are doing the same.
Time will tell whose approach to trust worked best.
Seth Arenstein is editor of PRNEWS and Crisis Insider Follow him: @skarenstein