"Everything in moderation," is the first half of a quote attributed to the 19th century Irish poet and playwright Oscar Wilde. That's the case with communications data, too.
In a recent PR News/LexisNexis webinar about building a real-time PR measurement center, each presenter highlighted the importance of measuring "the right data." Indeed, communicators are "awash in data" today, says Alan Chumley, managing director, communications analytics, W2O Group.
"We're on an ever-evolving curve to focus on measuring only our target audiences." He adds, "We're obsessed with finding those target audiences: Who are they? Where are they? And what do they do?"
Yet there is much data and a lot of it should be measured, from the media attention paid to your brand and CEO to targeted measurement of specific activities, such as how communications campaigns and initiatives were reflected in leads and perhaps sales, says Leela Hauser, global director of marketing and media intelligence at LexisNexis.
Hauser adds, communicators need to "be comprehensive" in what they monitor. "The more data, the better, as long as the noise has been filtered out." She argues analysis can be flawed should important data be omitted. "Your analysis is only as good as the data" you examine, she says.
Allison Robins, Zumba Fitness's director of PR & branded content, agrees. "Document every campaign, even if it's [a] 1-day [effort]," she says. The accumulated knowledge can help update benchmarks. In addition, even short campaigns can provide lessons.
This need for being comprehensive, says Hauser, underscores the need for communicators to use tools that "capture all the data you want to track."
Adds Chumley, a good measurement program is mindful of the entire communications life cycle, from research to planning to activation, as the diagram below shows.
In addition, he stresses that traditional & social media monitoring should be only parts of the communicator's and marketer's arsenal [see diagram below]. Measurement, he says, "resides at the intersection of multiple methods."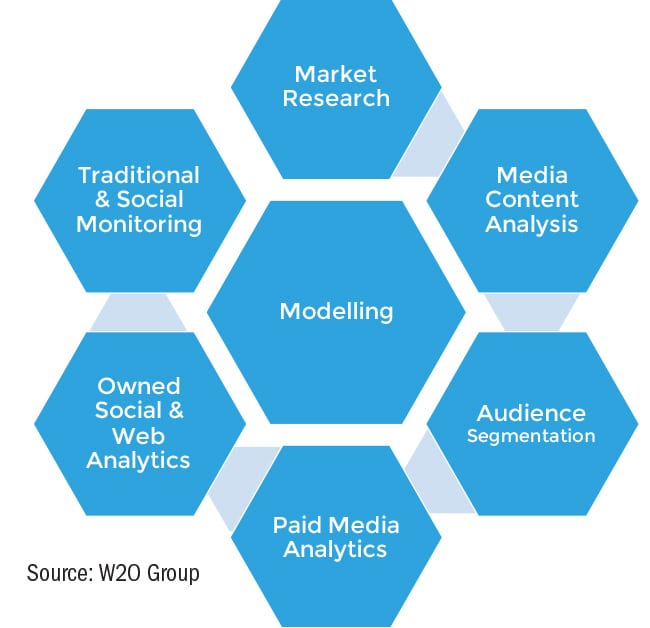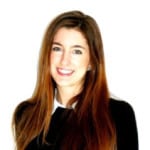 For these reasons the early stages of a measurement program should involve getting your organization to "crystallize its thinking" about who and what are important to your business, Chumley says. In addition, what defines success for your business?
Selecting metrics is a critical step, but it's one that's particular to each business. "There's no one size fits all," Robins says. For Hauser, asking what metrics to use is like asking a carpenter what tools to use. "It depends on your organization's goals."
Adds Marisa Long, VP, PR and communications, U.S. Green Building Council, communicators need to align metrics to fit each audience they're tracking. "You tailor your message to a particular audience," you must do the same when setting up metrics, she says. For example, while USGBC uses tools such as Cision, LexisNexis and PR Newswire, it also "digs" on its own, using Google searches, to "capture original stories," Long says. A large part of USGB's communications work is at the local and state level, so tracking traditional and social mentions at these levels is important, too.

Access Critical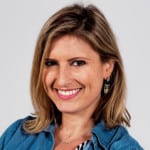 Once communicators are familiar with business goals, they can align their PR/communications goals with them. It's critical, though, for data about business goals to be accessible, Hauser notes. While you might assume data relating to business goals will be accessible, "Don't let this obvious-sounding point fool you," she says. For example, you may have sales figures, but they're not isolated "for the product, business unit or geography you're targeting. So make sure you can get this information before" you get started constructing a measurement program.
Cadenced and Time Scaled
"The more granular this [business] data is, the more conducive it will be to analyze, compare and hopefully link to your media performance," Hauser says. And since media monitoring is done in near real time, the smaller the time window, the better. "Also be aware of how long it takes to generate" data. For example, if it takes several weeks to gather survey data, it might apply to a previous campaign. "It's easy to forget about accounting for a time lag," she adds.
Once the monitoring tool(s) are in place and searches and metrics are set according to organizational and communications goals, the communicator's work is far from done, Hauser notes. "It's not a set-and-forget" situation, she says. Communicators should constantly update their searches to include new products, industry trends, executives and competitors.
More Reports but Less Work
No measurement discussion would be complete without mentioning best practices in reporting data to the C-suite and other executives.
Long of USGBC says her organization has relied on quarterly reports that she sometimes literally places on C-suite desks. This year, though, she plans to move to monthly reports. "We think this will reduce our workload…we'll stay on top of things more" [crafting monthly reports] as opposed to four times yearly. Her team also sends a weekly newsletter to executives that includes USGBC and sector news [see graphic above].
In addition, in December 2017 Long's team produced a 5-minute video that encompassed the year's communications' campaigns. "It was difficult to get this video made, but we liked getting the report off paper" and its length stayed within the attention span of busy executives.
Other presenters jumped on the importance of visual reporting, too. Hauser urges "diving deep into data…but presenting it simply…and visually." Long emphasizes the importance of a narrative when reporting, particularly one that adds perspective to the data collected.
For Robins, reporting involves "syncing up with your CEO." A report must include metrics your execs "care about… that move the needle…[and this must be] translated into [business] language." She also emphasizes mentioning data from the competition in your report, which will provide context for the C-suite.
NOTE: This content originally was published in PRNEWS, January 2018. For subscription information, please visit:http://www.prnewsonline.com/about/info
CONTACT: @allison28 @allanchumley @leelaNYC  mlong@usgbc.org