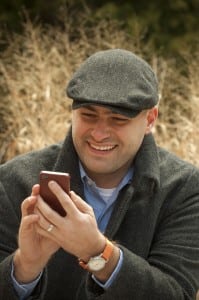 Trevor Martin
Social and Mobile Marketing Manager
The nature Conservancy
@trevorFmartin
Trevor Martin is the Social and Mobile Marketing Manager at The Nature Conservancy, where he oversees social and mobile marketing content, strategy, and fundraising efforts. Preservation and environmental stewardship were central to Trevor's upbringing in Colorado's northern front range mountains and he considers himself lucky to be able to combine his love for the great outdoors with digital marketing.
Trevor began his career as a correspondent for MTV News during the 2008 election cycle where he pioneered the craft of traditional news reporting through experimental social media tools. From there he worked for Comcast SportsNet and the National Park Foundation where he continued to harness the power of social media to captivate and engage audiences around the strategic goals of an organization. Since he's been with The Nature Conservancy, Trevor has streamlined content publication, overseen exponential growth on the organization's social media channels, and created their first ever "Meme Team" for addressing the evolving world of meme marketing.